Here's a confession. Sonakshi Sinha is my favourite Bollywood actress. But I hate all of her movies.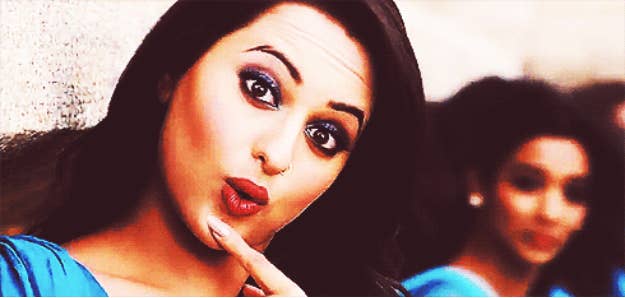 Let me explain. Sonakshi in interviews is hilarious and self-assured.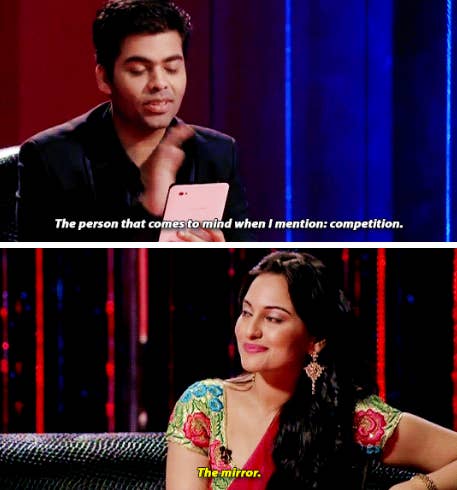 Sonakshi as a friend is supportive and loving.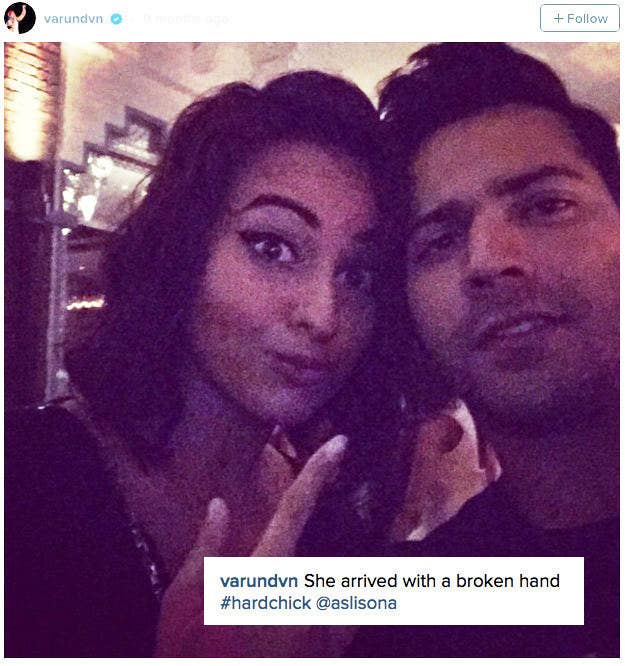 Sonakshi IRL is goofy as hell.
Sonakshi, on Snapchat, is fucking hilarious.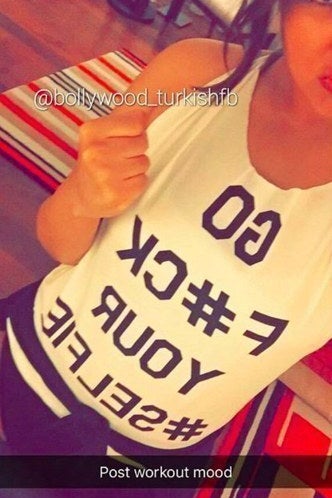 Seriously. Add her on aslisonasnap.
Sonakshi on Twitter is a takes-no-shit-and-gives-no-fucks badass.

Sonakshi IRL is outspoken and hilarious.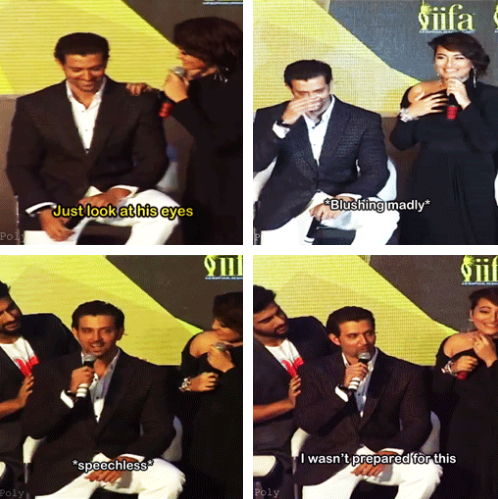 Basically: Sonakhi, as a person, is smart, funny, and strong.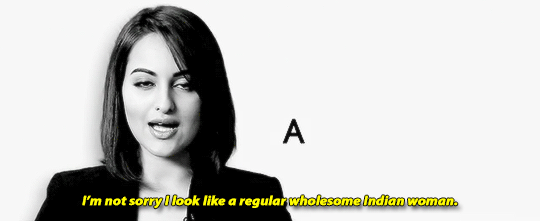 But Sonakshi in Dabangg was a sati-savitri side character who looked shy and pretty while she waited for her husband to come home after beating the bad guys.

Sonakshi IRL is a fierce badass, but Sonakshi in Tevar kept getting in trouble and had to be rescued by complete strangers while she looked around, bewildered.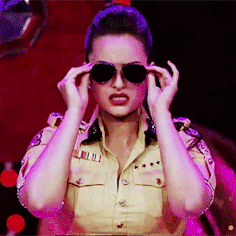 She's an outspoken champion against body shaming of all kinds.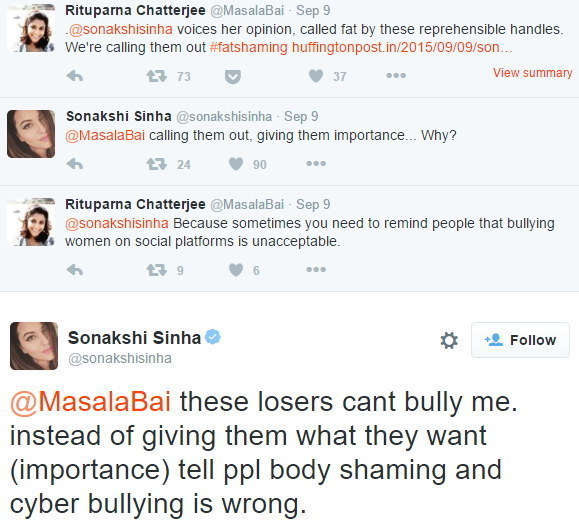 But in R... Rajkumar she let herself be subjected to weight jokes of all kinds.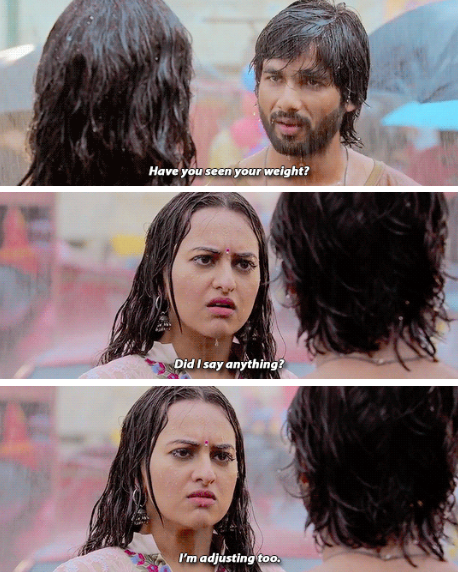 Sonakshi IRL is progressive and smart, but unlike the roles her contemporaries are playing, Sonakshi continues to stick to regressive, stereotypical, insubstantially written characters.

Her roles have constantly come under fire for being regressive and damaging.
Like in the above interview with Anupama Chopra.
"I do the kind of films I like to see," she said in an interview to the Times Of India.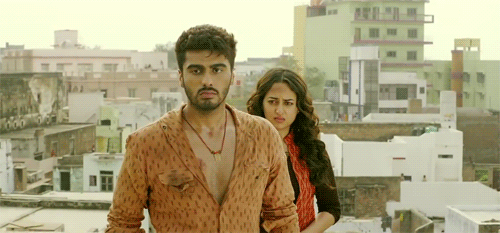 She even defends her choices passionately.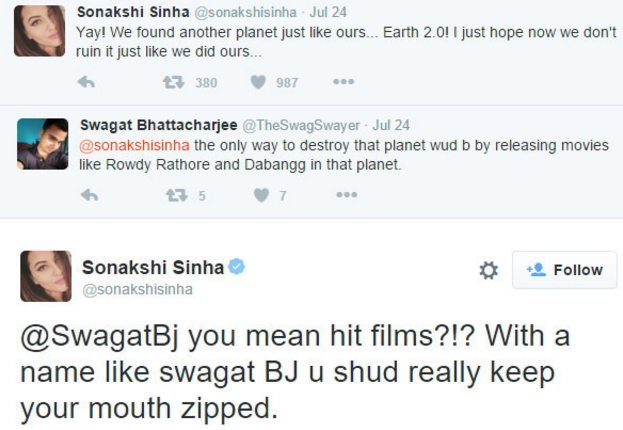 But Bollywood desperately needs female characters that are as badass as Sonakshi is as a person.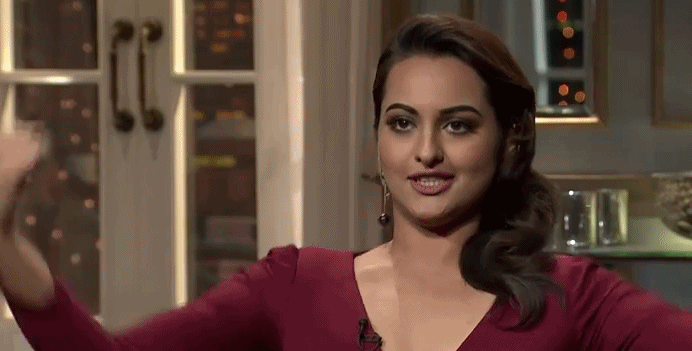 And Bollywood desperately needs this goofiness.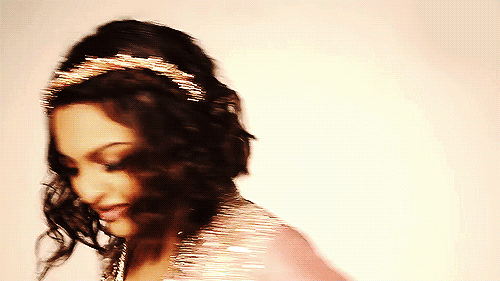 WE NEED TWITTER SONAKSHI TO BE BOLLYWOOD SONAKSHI.