1.
Because you can tell by her constant grin – even when NOBODY else is smiling – that she truly loves what she does.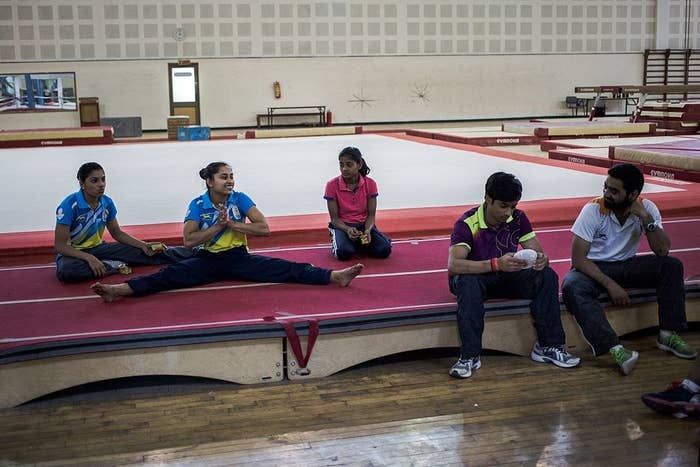 2.
Because she knows her worth.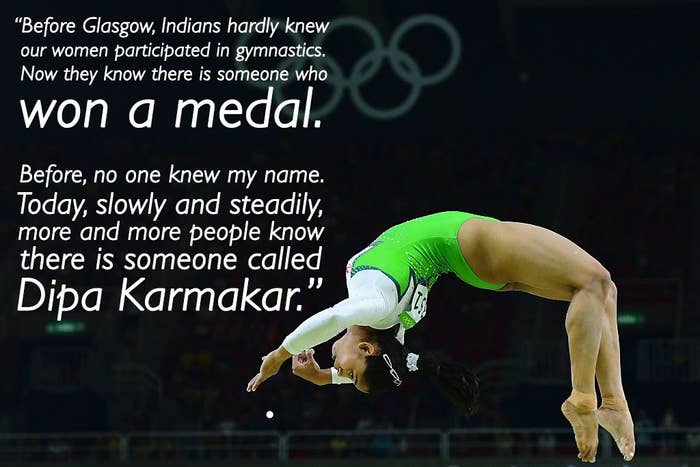 3.
Because she's talented enough to be bratty AF but isn't at all.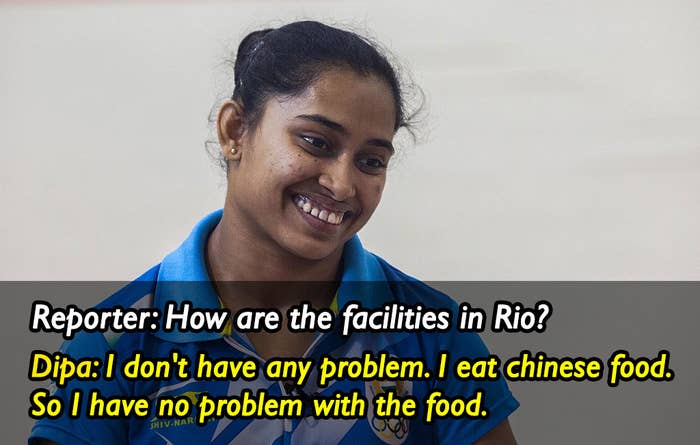 4.
Because she's more interested in slaying in real life, than in dreaming.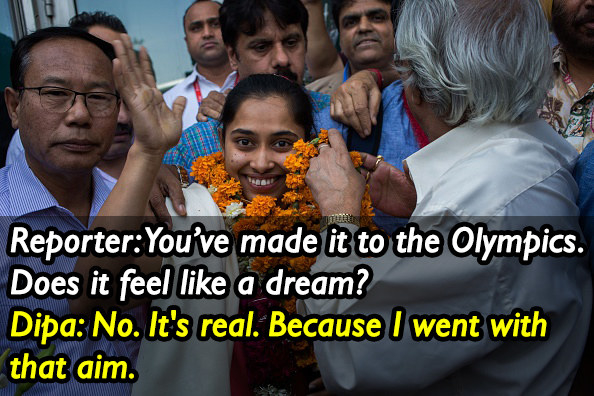 5.
Because her relationship with her coach, Nandi Sir, is next-level adorable.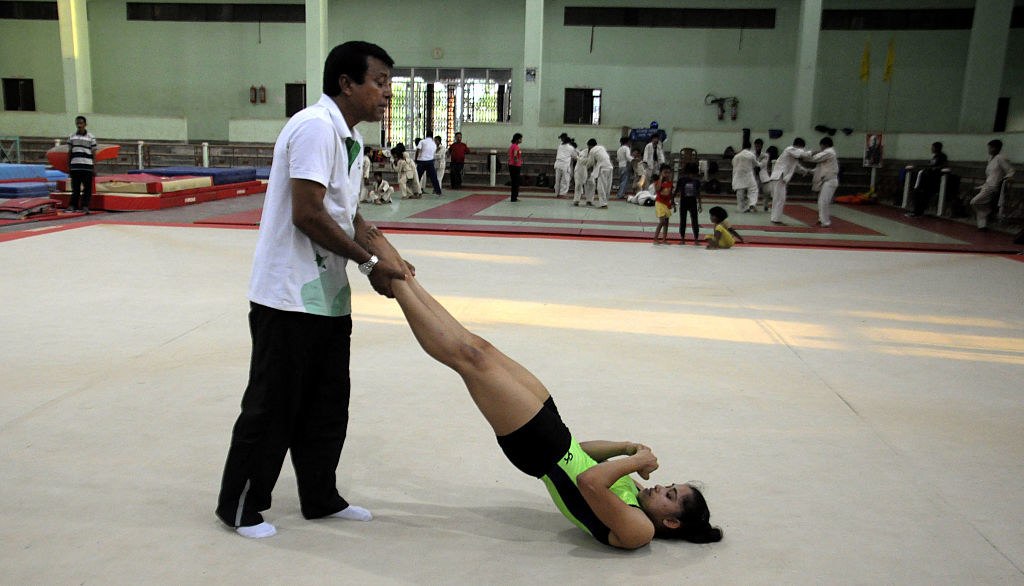 6.
Because, with the help of her coach, she literally modified her body from being a flat-footed child to an Olympic-level gymnast.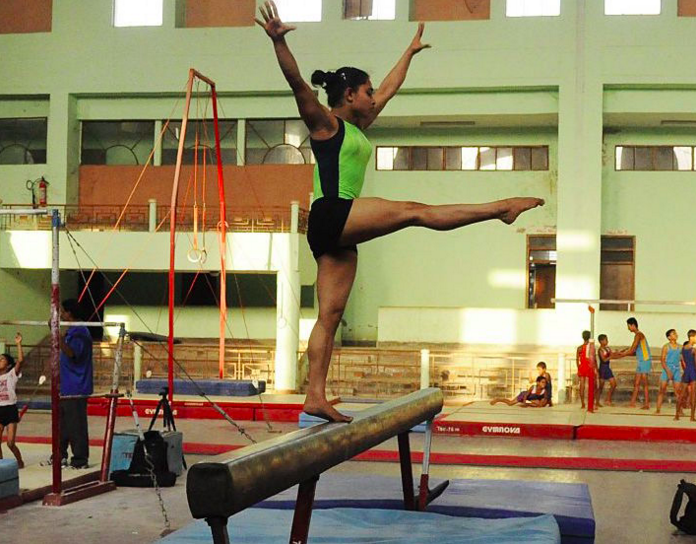 7.
Because she's happiest when she makes her loved ones happy.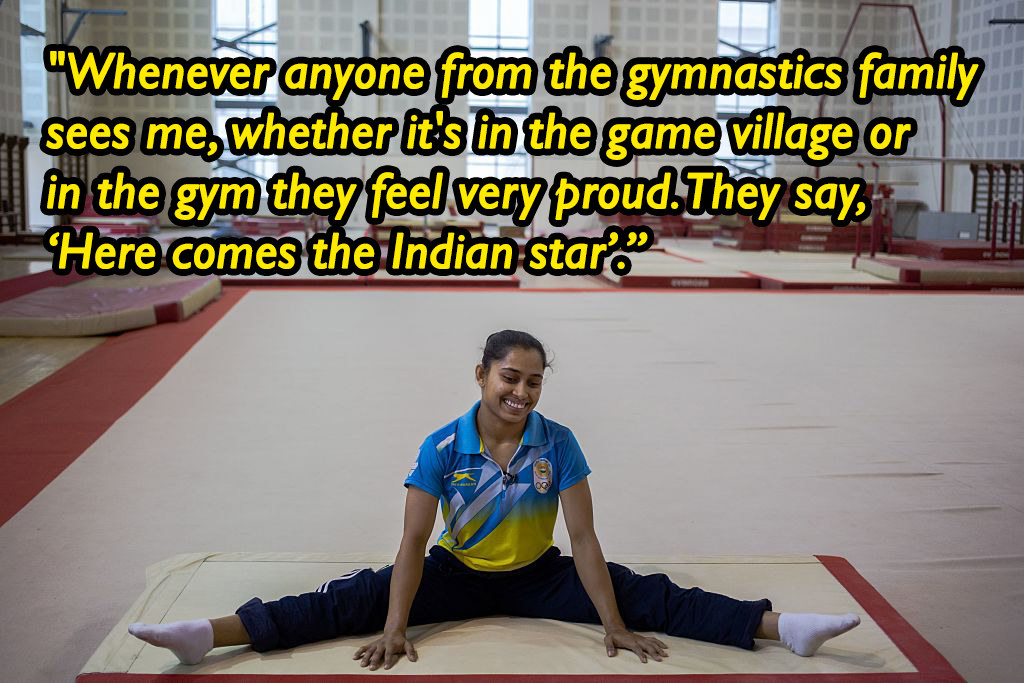 8.
Because she never loses hope.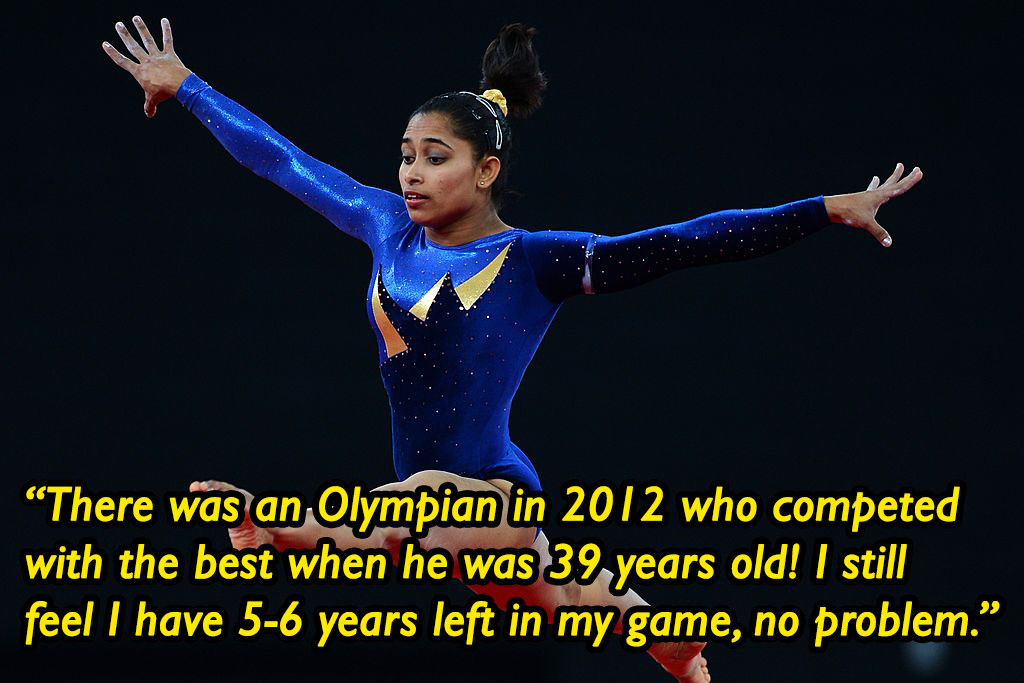 9.
Because she knows when not to stress out, and how to enjoy the journey.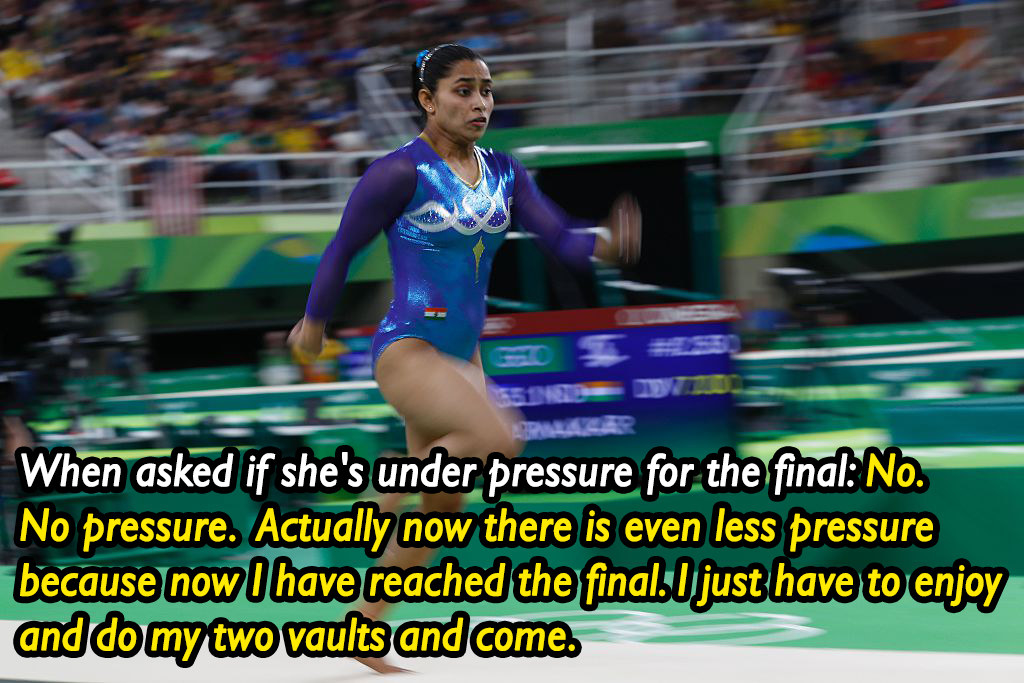 10.
Because even when she narrowly missed a medal at the Rio 2016 Olympics, Dipa was all smiles and zero regrets.
11.
Because she's making a habit of making history, and she's doing it like a boss.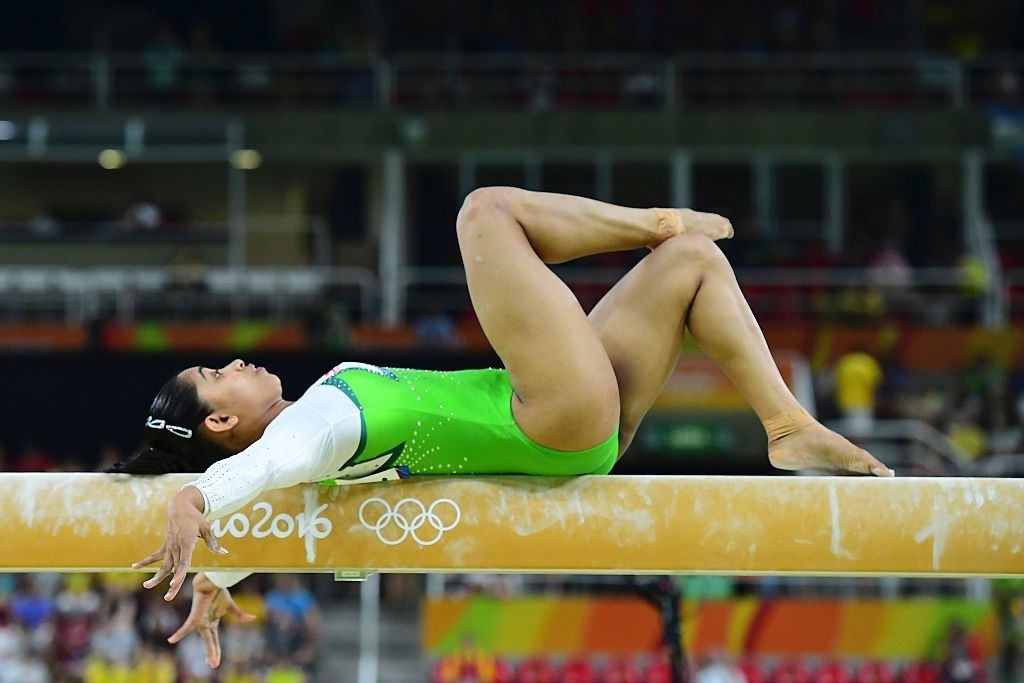 12.
Oh, and, of course, because she has more talent in any single toe than most of us have in our entire bodies.