1.
You didn't know what you were getting into until the ugly end.
2.
They kept hanging up on you like immature imbeciles.

3.
They always gotta act like they've got something up their bum.
4.
They were never there when you REALLY needed them.
5.
Like never.
6.
They were unavailable when you needed entertainment late at night.
7.
They are the reason for your drinking problem.
8.
They were cheaters.

9.
They still wanted you to recommend them to your hot friends.
11.
Even in happiness, you weren't ever on the same page.
12.
It's like they just never got you.
13.
Their misbehaviour was ALARMING and you threatened to leave them many times.

14.
Even your friends didn't get why you were still with them.
16.
They said they would call but they never did.
17.
And when you got tired and called them, they kept you on hold for hours.
18.
You had so many feelings that they had to be put into poetry.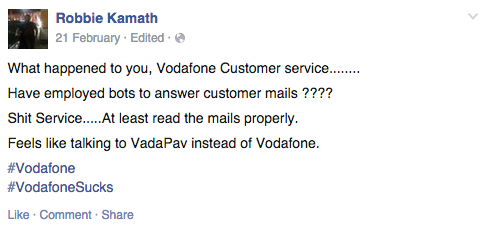 19.
You and your friends even made up a nick-name to bitch about your ex in public.
20.
Sometimes, you would get tired of their mood swings and replace them temporarily.
21.
They tried to win you back when they saw you getting attention elsewhere.
22.
They started stalking you on all channels of communication.
23.
Or sent you passive aggressive texts.
24.
They kept playing games with your heart.
25.
You gave them everything you had but in the end, you were the broke loser.
26.
And now you just try really hard to stay away from them.