This is Akshita Chandra, a visual artist from Srishti Institute of Art, Design and Technology, Bengaluru. She is currently in her fourth year and graduates in July.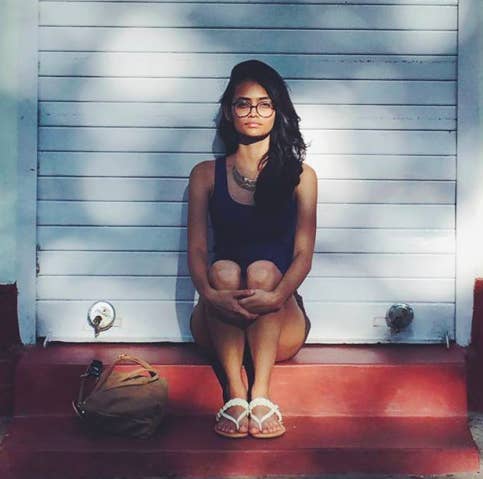 For a project, Chandra decided to "take inspiration from the temple art of Khajuraho to juxtapose them with a few recent examples of censorship to create a dialogue between the past and the present.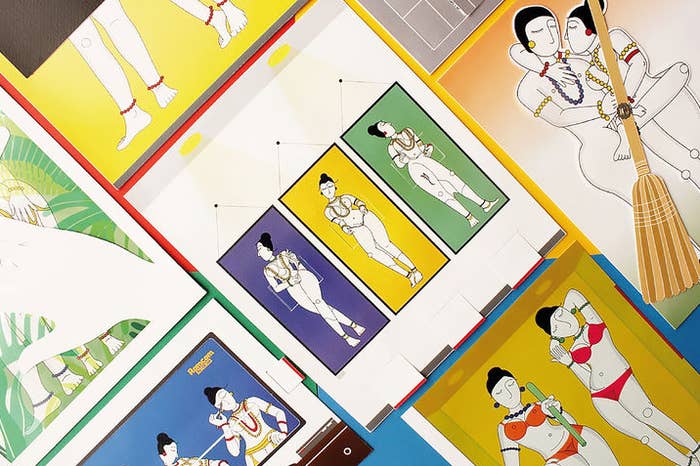 Chandra's project, "Being Censitive", illustrates contemporary examples of censorship using figures inspired by the Khajuraho temples. It took her 4 months to complete.
When more than forty couples were taken out of private hotel rooms, booked for public indecency and taken to the police stations.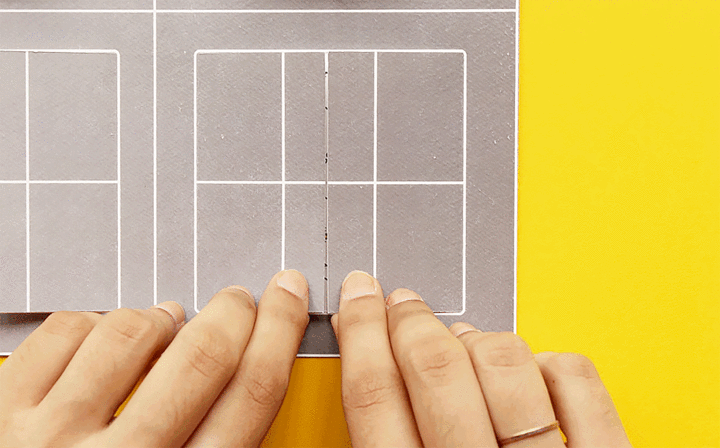 When lingerie-clad mannequins on display got banned in Mumbai.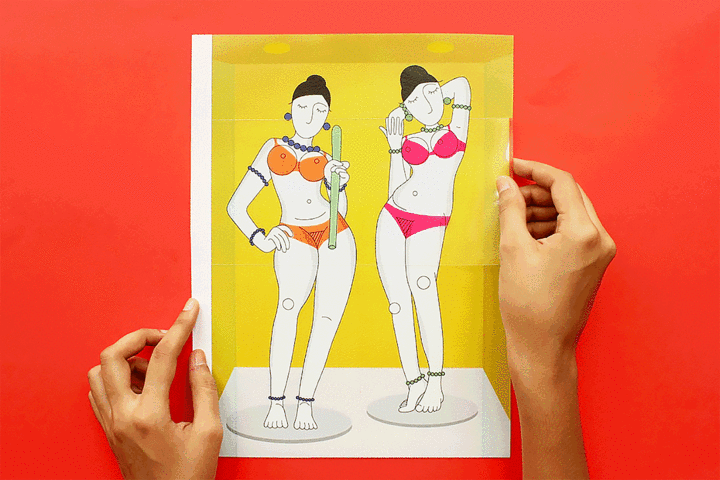 When an education activist said that there is no need for sex education in schools.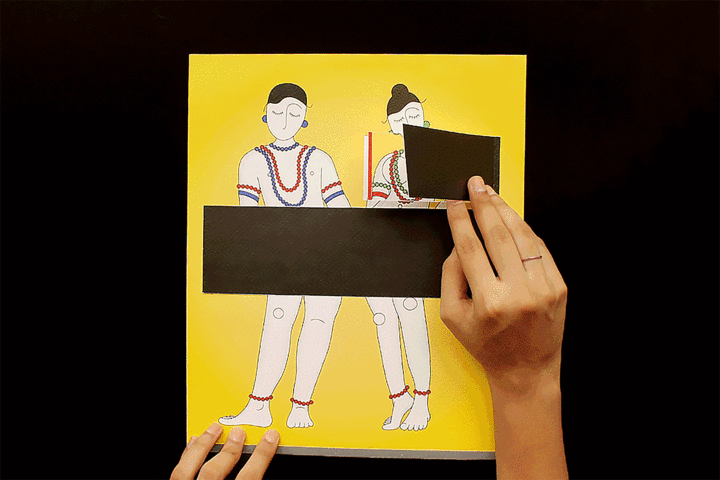 When some political party workers started attacking couples celebrating Valentine's Day.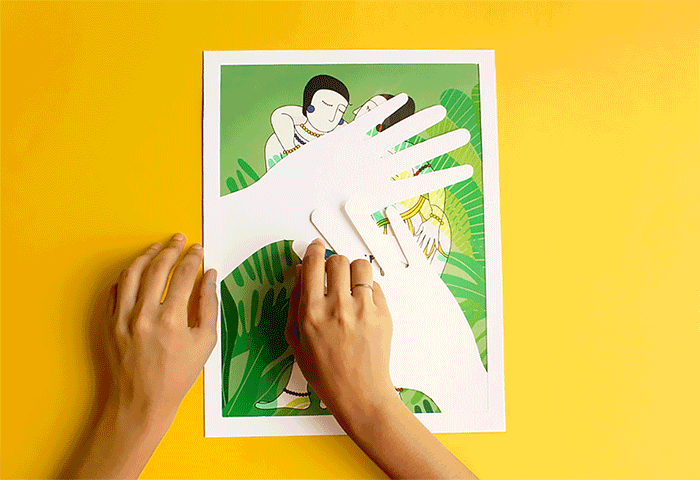 When clothed cleavages were blurred out on Romedy Now since they were too "obscene".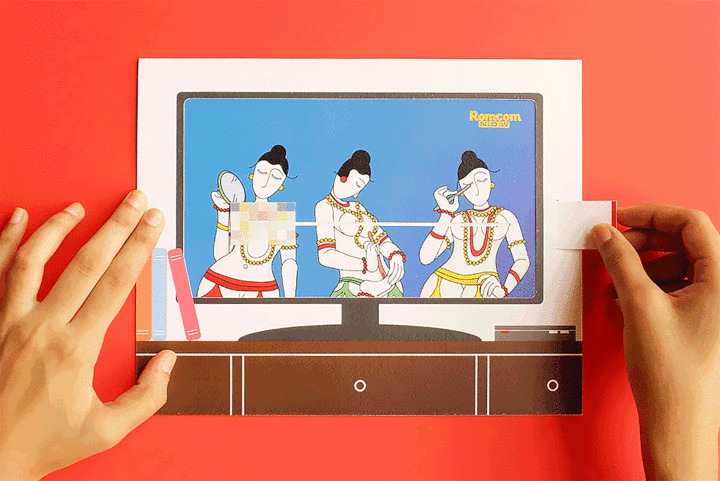 When Section 377 of the IPC criminalised "carnal intercourse against the order of nature".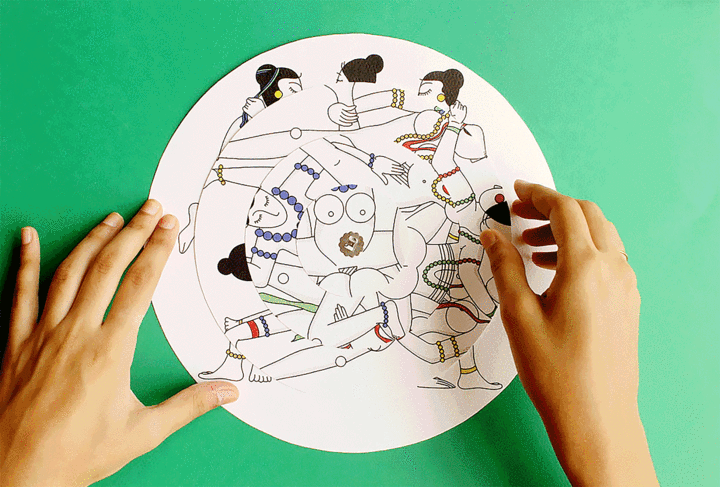 When the Vishwa Hindu Parishad's woman wing protested against the exhibition, 'Naked and the Nude' in Delhi, demanding a complete ban.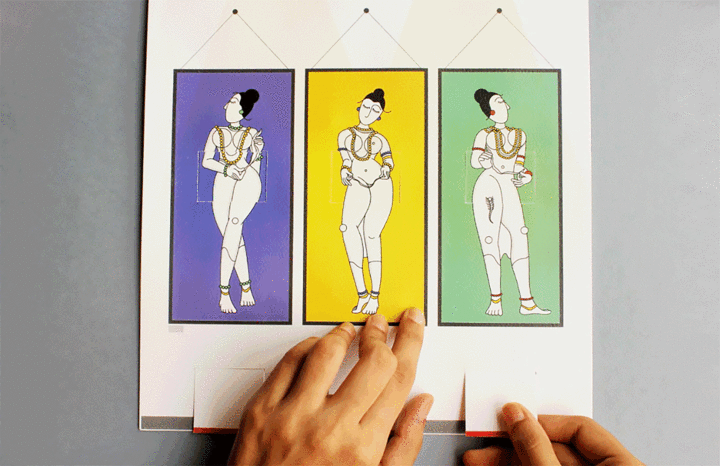 And when Union Culture and Human Resource Development ministers pledged to launch a countrywide movement to rid the nation of sanskritik pradushan (cultural pollution).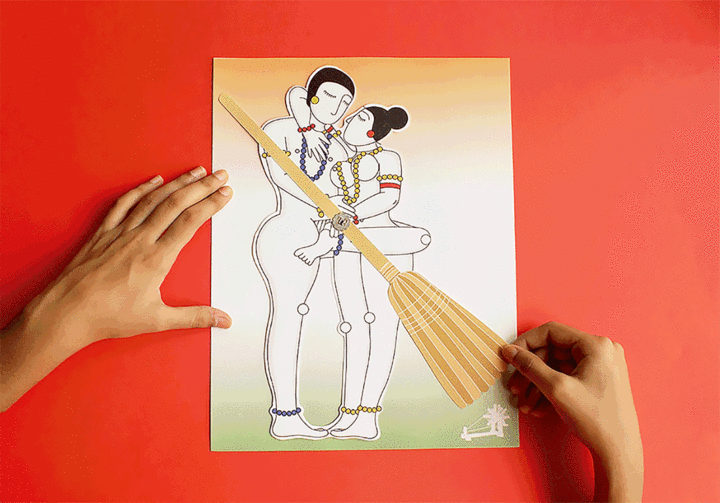 Chandra's project was originally uploaded on Behance and was ironically flagged for having adult content. You can follow the project on Tumblr here.