1.
This perfect color-corrector: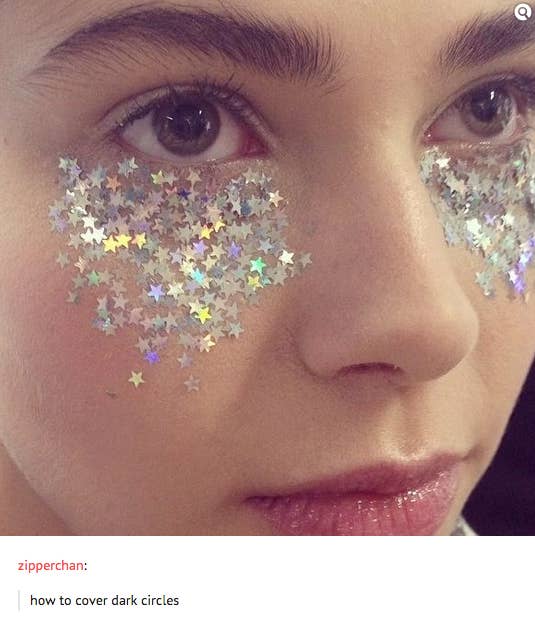 2.
This brutally honest truth behind "natural" makeup: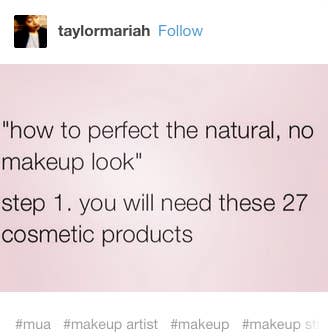 3.
This bitter sadness at the end of each day:
4.
This question about youths that we'd all like an answer to:

5.
This amazing beauty evolution: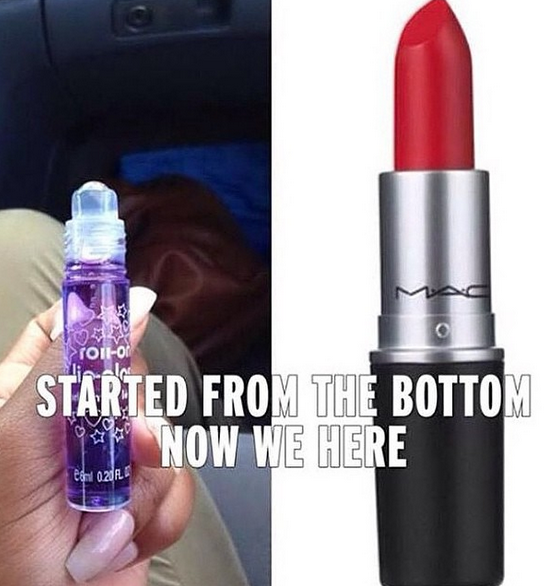 6.
This reality about color experimentation: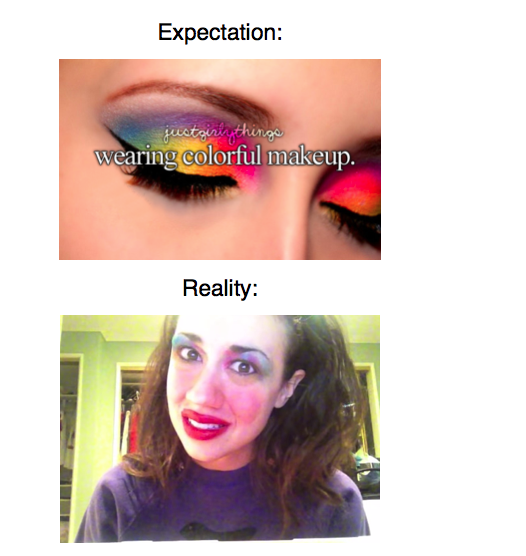 7.
This proof that wearing lipstick means you DON'T want to get kissed:
8.
This tragedy that every makeup lover faces: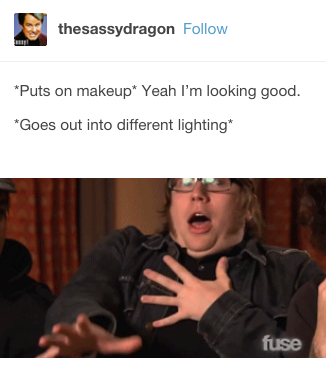 9.
These very, um, "creative" lip colors: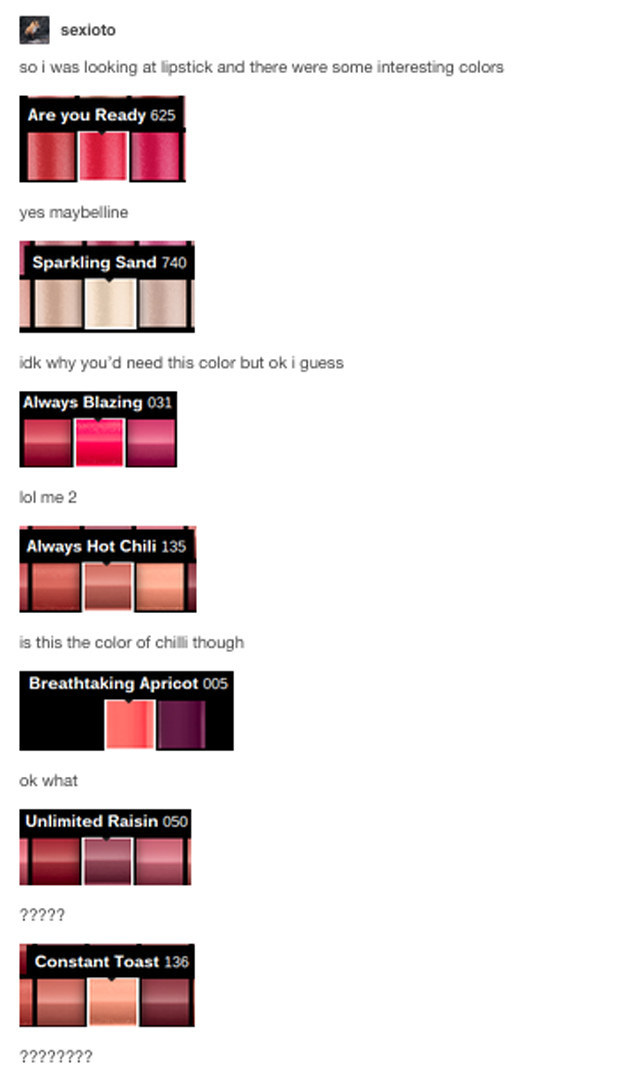 10.
This lucrative YouTube dream that every makeup lover secretly has: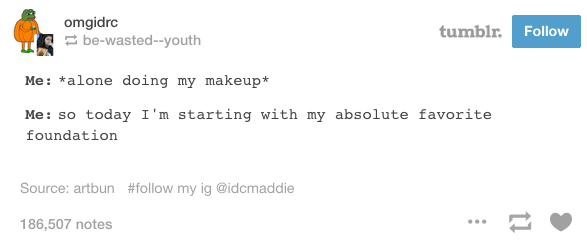 11.
This Instagram struggle we all have to deal with: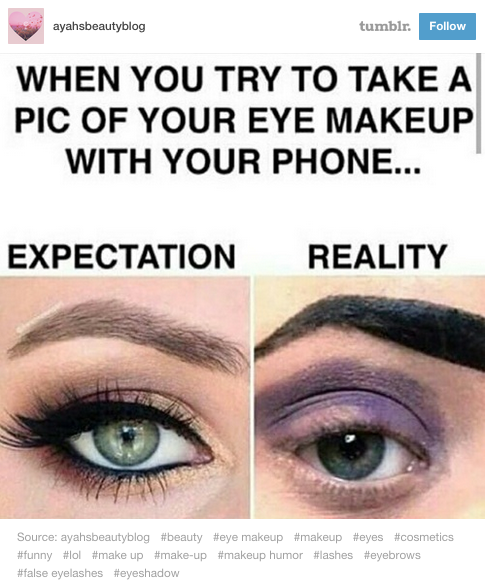 12.
This perfect depiction of the idea that ~pain is beauty~: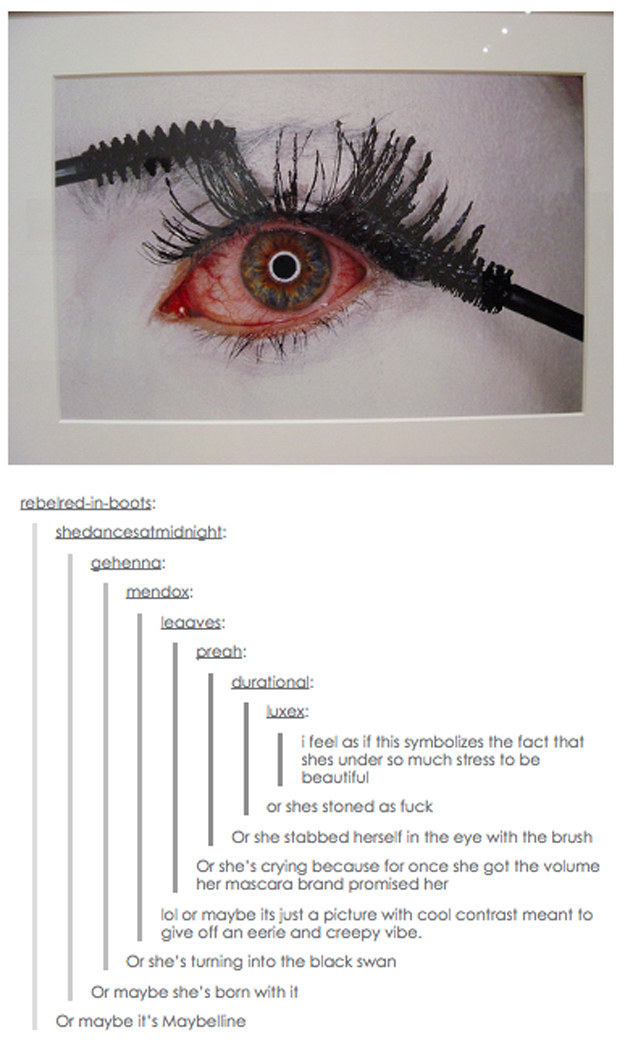 13.
This hilarious call-out of the "no makeup" trend: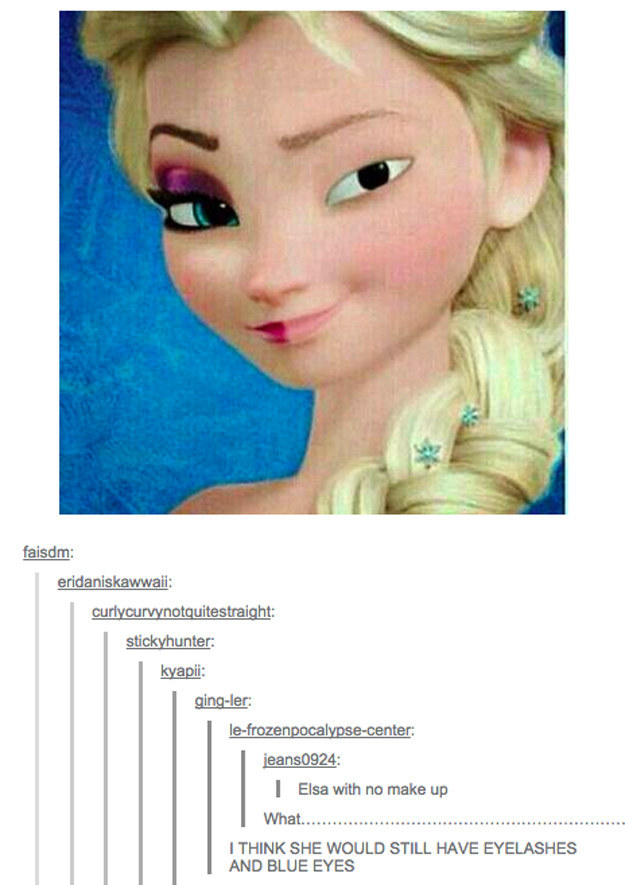 14.
This cold, hard truth about lipstick:

15.
This folly when you don't remember the basics: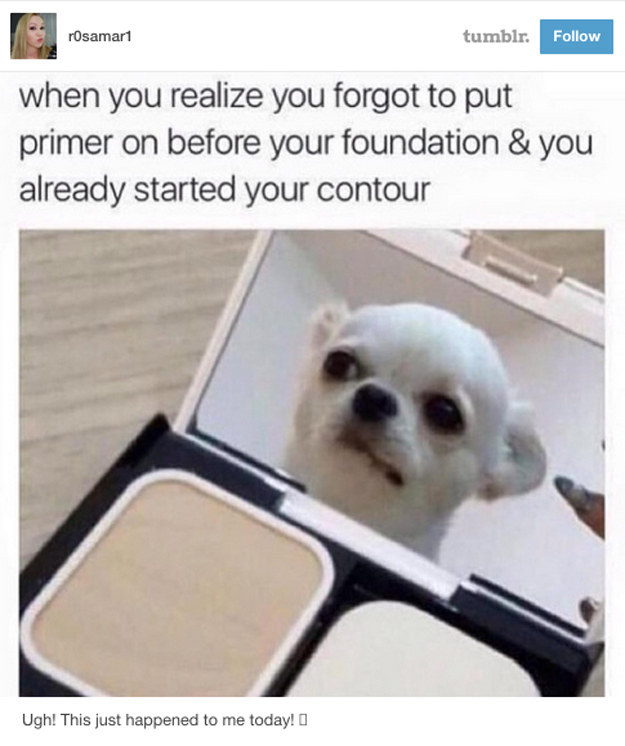 16.
This experience that inevitably happens at MAC every time: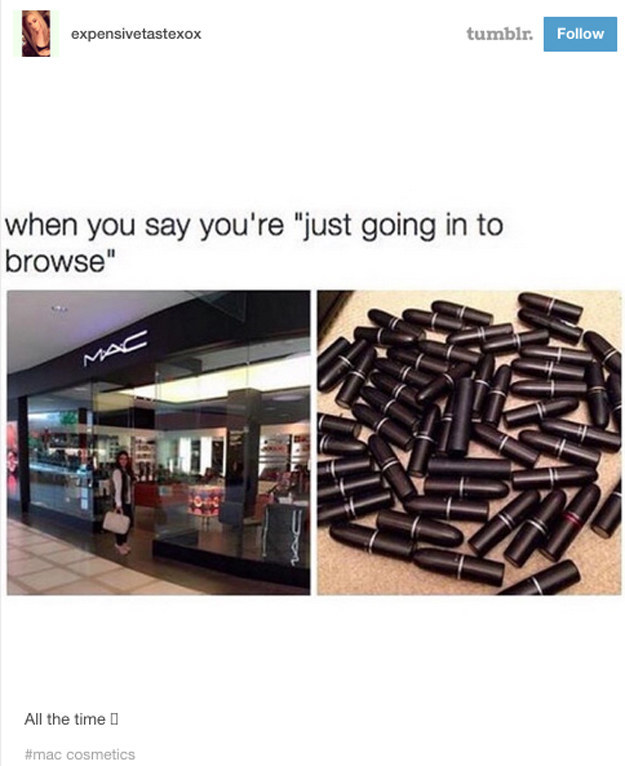 17.
This perfect reason to embrace a smokey eye: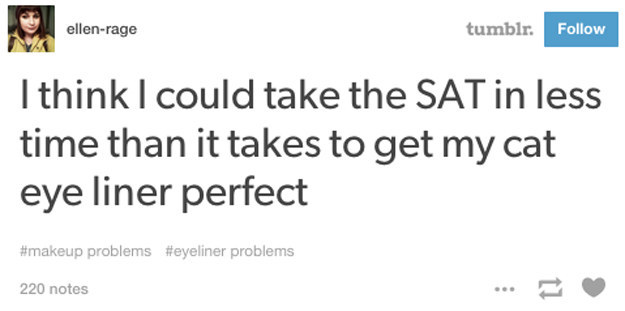 18.
And finally, FUCKING THIS: