1. GLENN IS ALIVE.
2. AAAAAAHHH!!!
3. OMG. OMG. OMG.
4. SUSPICIONS CONFIRMED. NICHOLAS WAS ON TOP OF HIM THE WHOLE TIME.
5. In death, he finally served a purpose.
6. Yes Glenn, scoot yourself under that dumpster, you resourceful mastermind!
7. Love this inspirational music behind the walkers.
8. Hey Glenn, maybe say "thank you" back to Nicholas's dead eyes.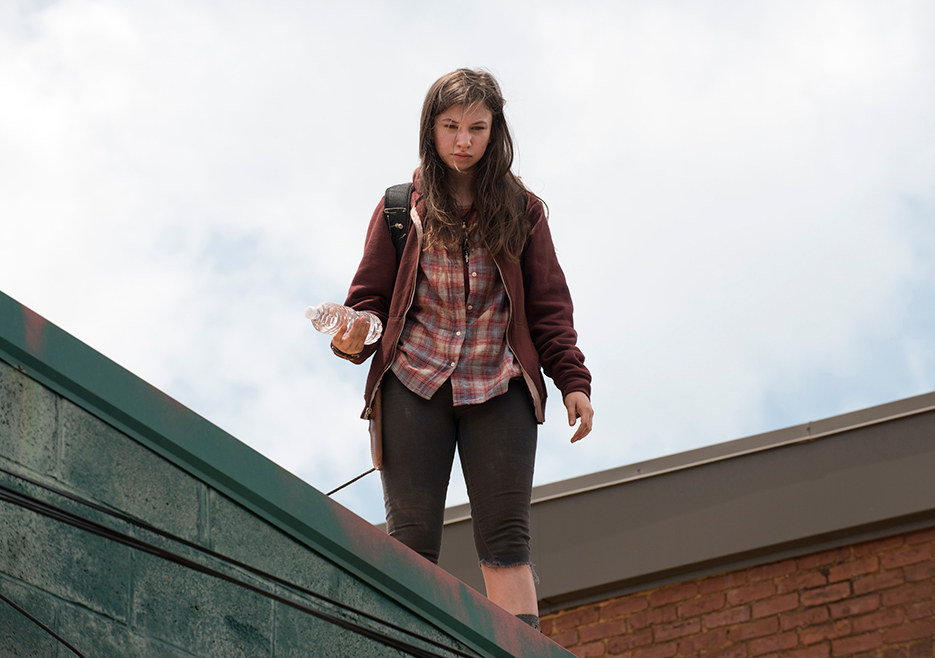 9. Enid?!
10. Girl where did you come from?
11. Enid needs to work on her people skills, jeez.
12. "What happened is what always happens. People died."
13. Like I get that that's technically true, but can people just answer these questions with specifics, for once?
14. How about "A bunch of lunatics broke in and slaughtered us."
15. That might ACTUALLY answer his question.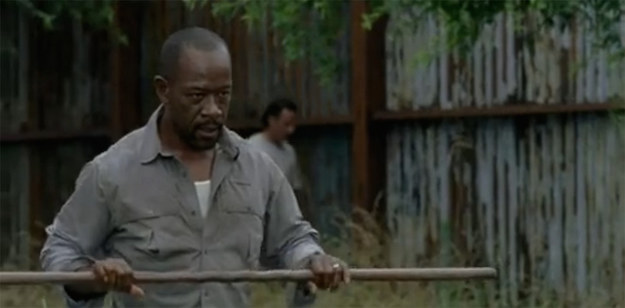 16. Yeah Morgan, you practice that stick stuff!
17. That was an awfully brief conversation.
18. Love the ~evil music~ for Morgan's fading smile.
19. Because in case you forgot, he's holding that Wolf dude.
20. Awwwwww, Maggie bein' so hopeful.
21. You're right to hope, Maggie! Hope on!
22. The Ricktator is spewing some solid advice.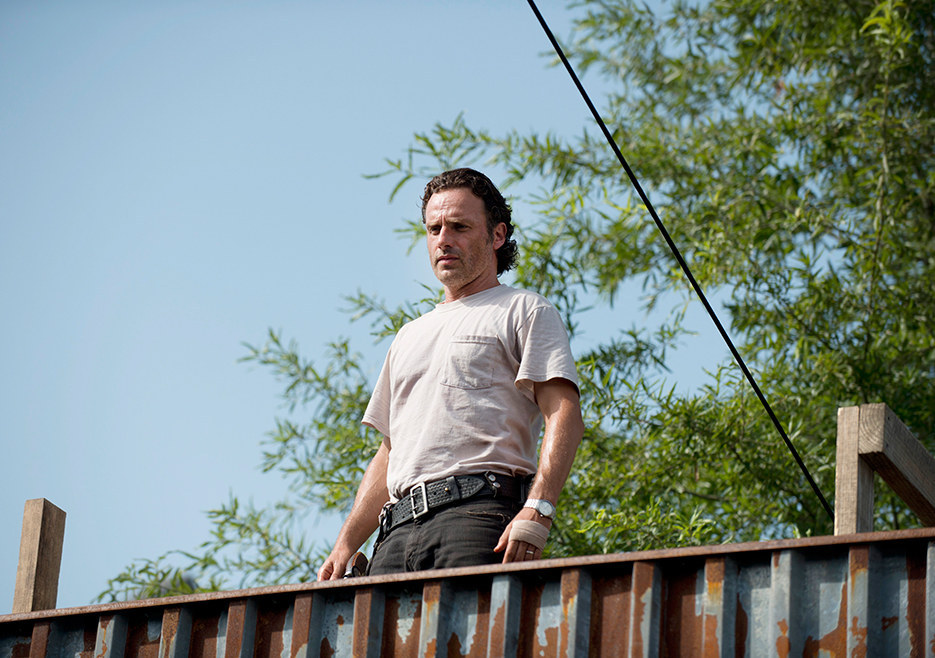 23. How kind of walker-Scott to wait for Glenn.
24. Ewwww gooey eyeball remnants.
25. Noooo Gabriel no one cares!
26. This is not a time to pray.
27. There is shit that needs to be done!
28. OMG YES BURN HIM, RICK!
29. I can't tell if Carl is actually trying to be helpful or trying to assert dominance.
30. Ron is way too gun-happy.
31. This will not end well.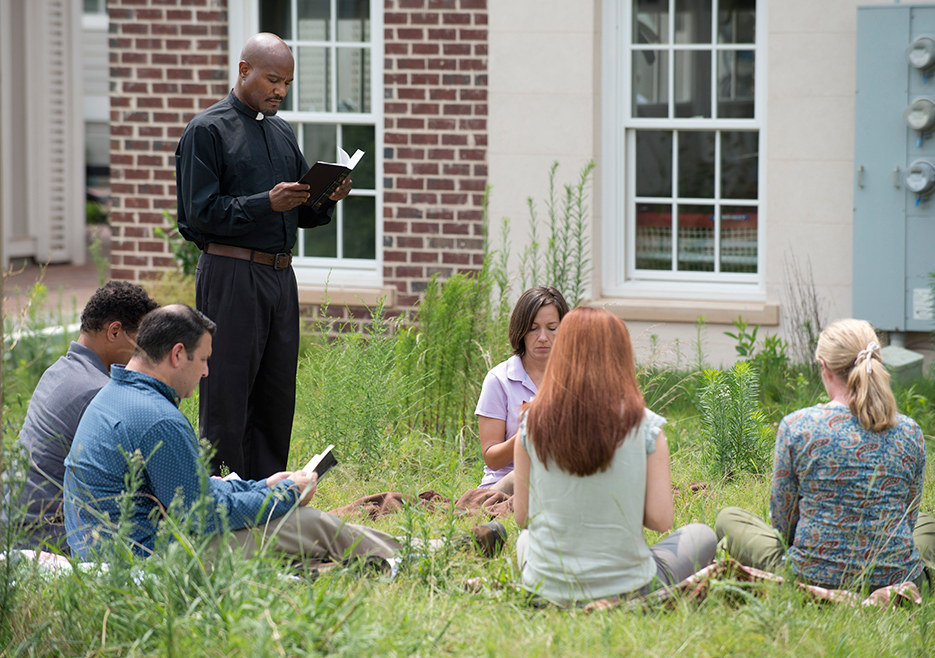 32. Hmmm what is Morgan doing at the doc's office?
33. If he's getting medical supplies for that wolf guy...
34. *RAGES*
35. "I didn't want to kill five people I didn't have to kill."
36. *MASSIVE EYEROLL*
37. "All life is precious"
38. IDK if I'd call the Wolves who tried to kill Rick "precious," bro.
39. YES Michonne, school him!
40. I never thought I'd be so for Michonne and Rick advocating killing people.
41. But they're so right!
42. Lord, so many walkers.
43. LMAO at Michonne's "Really?"
44. But Rick's kinda right, their people do it best.
45. Alexandrians always fuck shit up.
46. Aw Rick don't shoot down Deanna's plans, it's all she has.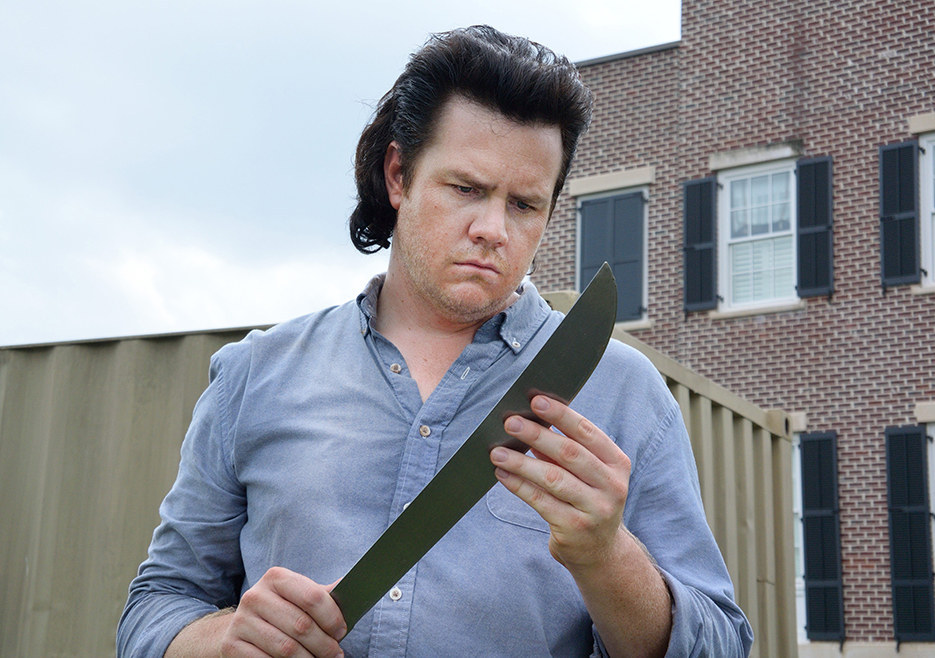 47. There's nothing like a dude in khakis limply holding a machete.
48. Rosita is fierce.
49. Daaaaaaamn Rosita, slay!
50. Glad to see Enid is still aware of stranger danger.
51. Glenn is serving up some serious dad vibes right now.
52. Is this foreshadowing to his parenting skills, since Maggie's pregnant?
53. Woah, Enid, cool it!
54. "You point the gun at me and I'm the asshole?"
55. Glenn ain't lyin'.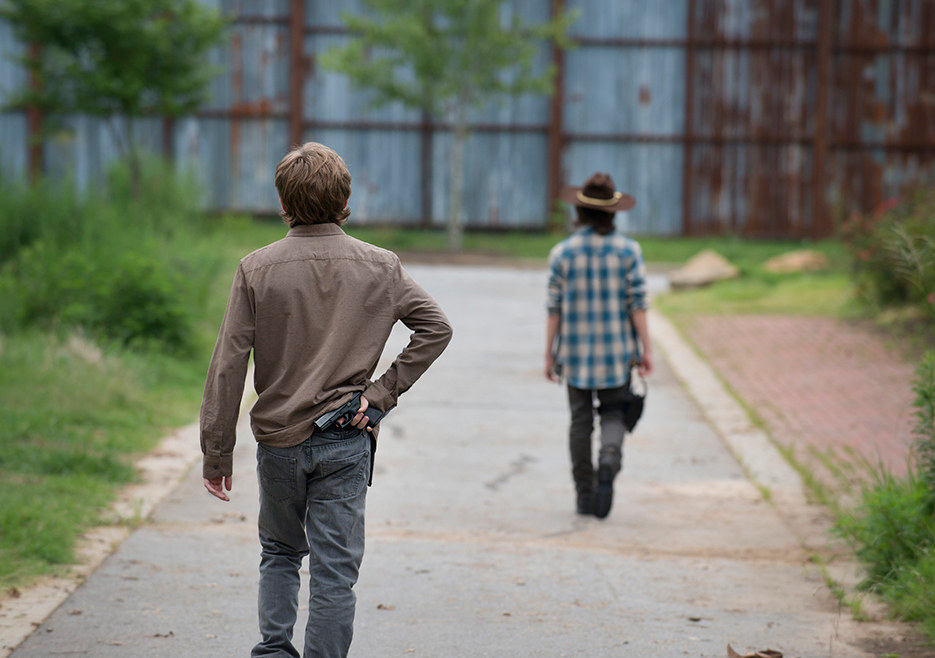 56. Ugh I can't keep up with all the Alexandria people.
57. That was quite the dramatic walker that Enid killed.
58. Enid claims she can use the balloons to distract them but we all know she just wanted some SICK accessories for her backpack.
59. LOL at this guy being scared of Rick's BEARD.
60. "I don't need a lecture." "I think you do." Daaaaang.
61. GLENN IS SUCH A NATURAL DAD OMG.
62. Who's creepin' in the pantry?
63. No Ron don't STEAL bullets!
64. You JUST learned how to use a gun.
65. If Ron fucks shit up I swear…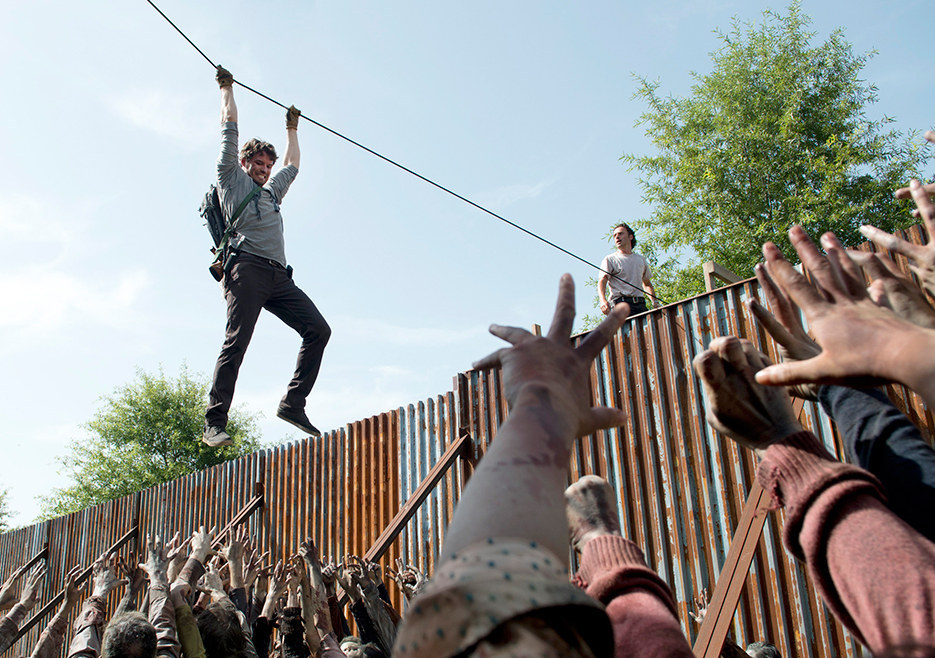 66.They made it! Yay!
67. Oh right, the walkers. So many walkers.
68. Spencer, WHAT THE ACTUAL FUCK.
69. Spencer are you TRYING TO DIE?!
70. ARE YOU TRYIN' TO FUCK SHIT UP FOR EVERYONE?!
71. Spencer, you were NOT worth all those bullets they wasted to save you.
72. Oooh standing up to the Ricktator, props to you Tara.
73. "I lost a shoe." ARE YOU FREAKIN' KIDDING ME?!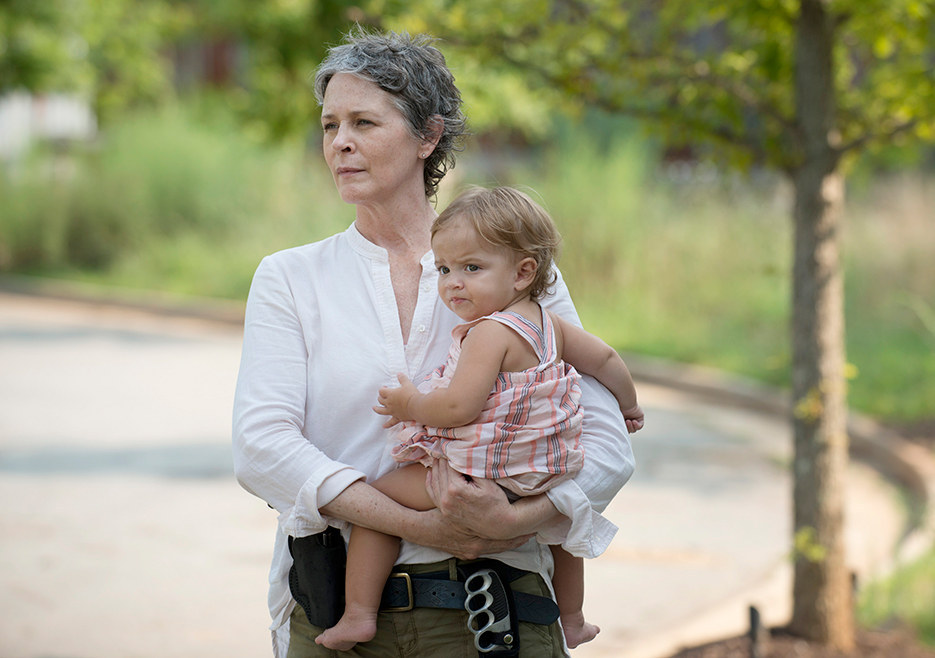 74. Morgan you ARE wasting medicine if you're giving it to that Wolf douche.
75. QUEEN CAROL SEES ALL.
76. Yes, dump that baby Carol.
77. "The only thing that keeps you from becoming a monster is killing."
78. IDK about that. Read that one back, Carol.
79. Glad to see Jesse's taking well to the role of Judith's future step mom.
80. Ron stop creepin on Carl.
81. RON PUT THAT GUN AWAY.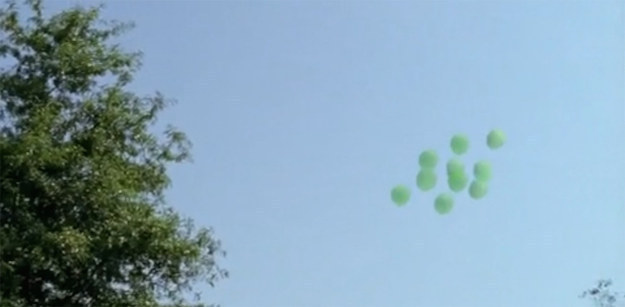 82. Aw, selfless Tara.
83. LOL at Rick pretending he's not a slightly decent human.
84. Deanna knows what's up.
85. Green balloons! Maggie knows!
86. Let's all go get Glenn! And Enid too I guess.
87. No, what is that sound.
88. I do not like that sound.
89. No.
90. NO NO NO NO!!!!
91. URGH I can't wait a whole week to find out what happens!!!
92. But at least Glenn is alive.