I Wore Insanely Bold Lip Colors For A Week And It Was Actually Awesome
As a woman of color, I've found a lot of conflicting opinions as to what shades "work" for me. But I made them all work for a week.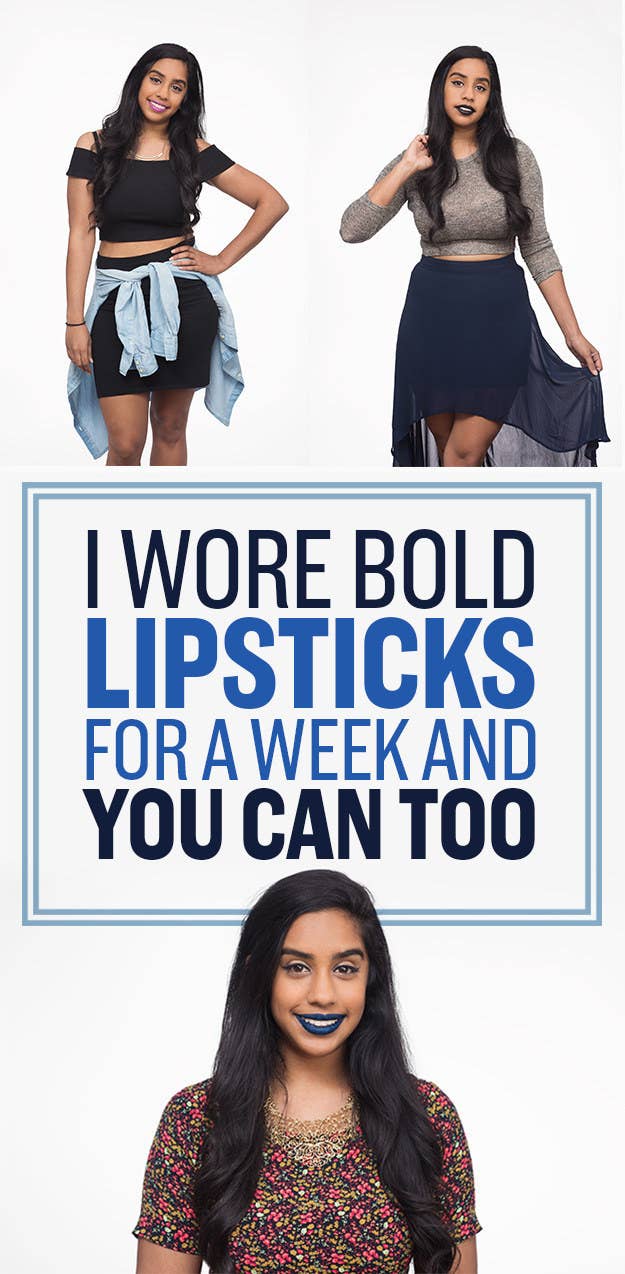 Hey guys, Nina here. I love playing with makeup (even if I'm not super great at it) but there's one thing I've always stayed away from: lipstick. It freaks me out.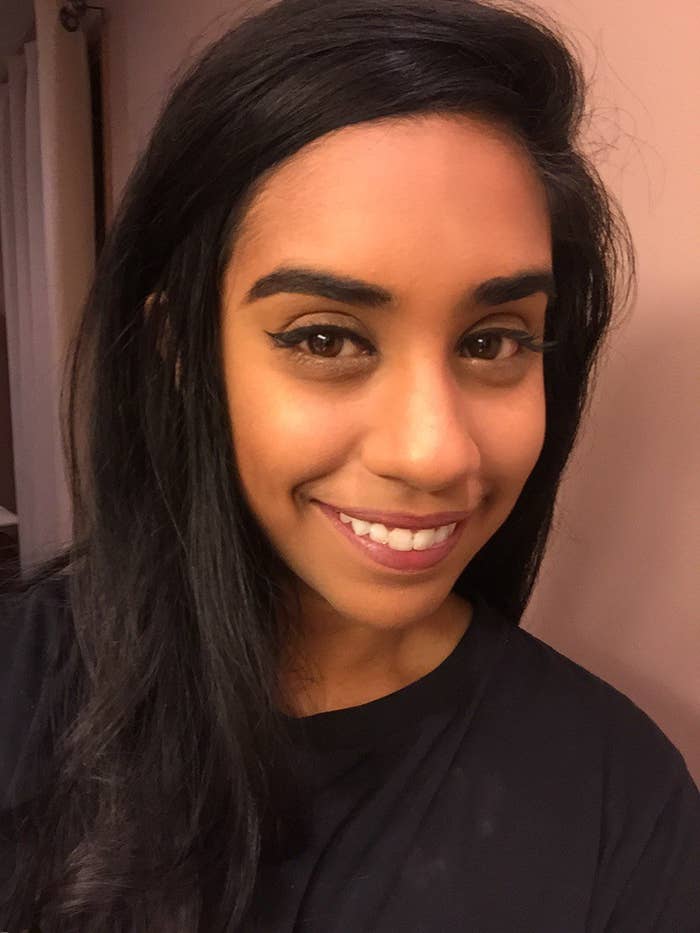 But because I follow so many beauty gurus on Instagram who rock interesting lip colors, I'm constantly inspired to jump outside my comfort zone.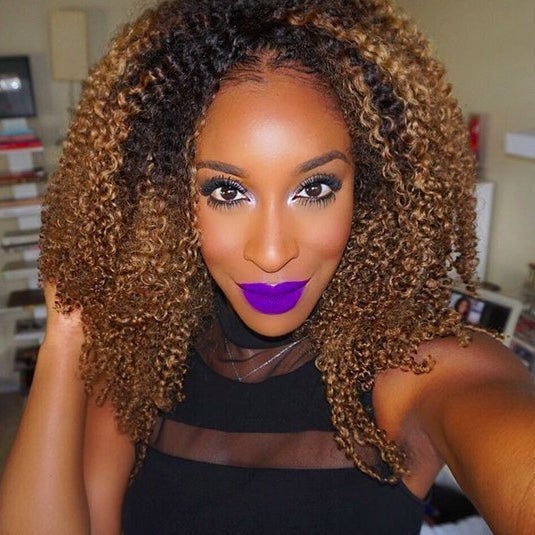 But as much as I want to push myself to try bold lip looks, I always end up wiping it off because I think I look ridiculous.
That's why I, Neutral Lips Nina, forced myself to wear bold lipsticks for a week. I will embrace vivid and eye-catching colors like the Instagurus I aspire to be!

1. I'd wear a combination of bright and dark lipsticks.
2. None of the colors could resemble my actual lip color in any way.
3. I'd try really, really hard not to wear all black every single day.
4. I wouldn't tell anyone this was for a post.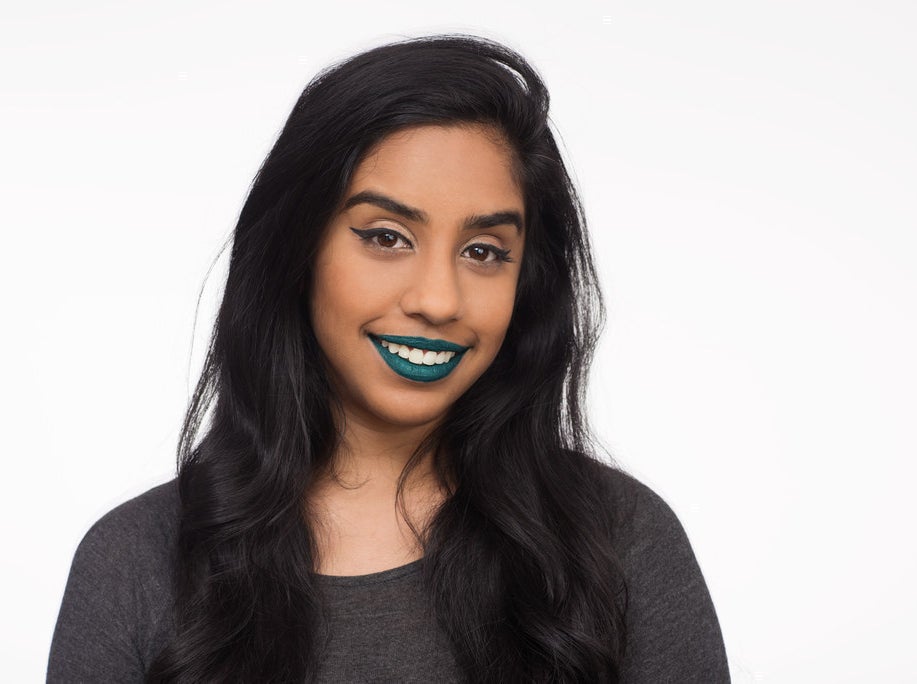 Thoughts: First, you should know that because I don't wear lipstick like, at all, I am HORRENDOUS at putting it on. It was soooooo hard to color inside my lip lines and make my cupid's bow a thing. All the "How To Wear A Bold Lip" articles I read said you should keep your eye makeup pretty neutral, but I wear eyeliner every day and felt mad uncomfortable without it. TBH, I don't think it was that crazy to wear both. I didn't want to risk looking circus-y so I kept it neutral with my clothes.
I thought when I walked into work the entire office would turn toward me and shout "YOUR LIPS ARE GREEN AND WEIRD!" But mostly people figured I was doing it for a post, because evidently my style is very safe and predictable. I also learned quickly that my lips didn't belong to me, they belonged to my lipstick. I couldn't kiss my boyfriend goodbye, I had to constantly reapply, and at one point a co-worker told me I wasn't fully using my lips to talk — which I wasn't, because I was afraid of cracking.
Also this lipstick was flaky AF. One co-worker told me it looked like I got messy with a blue BlowPop.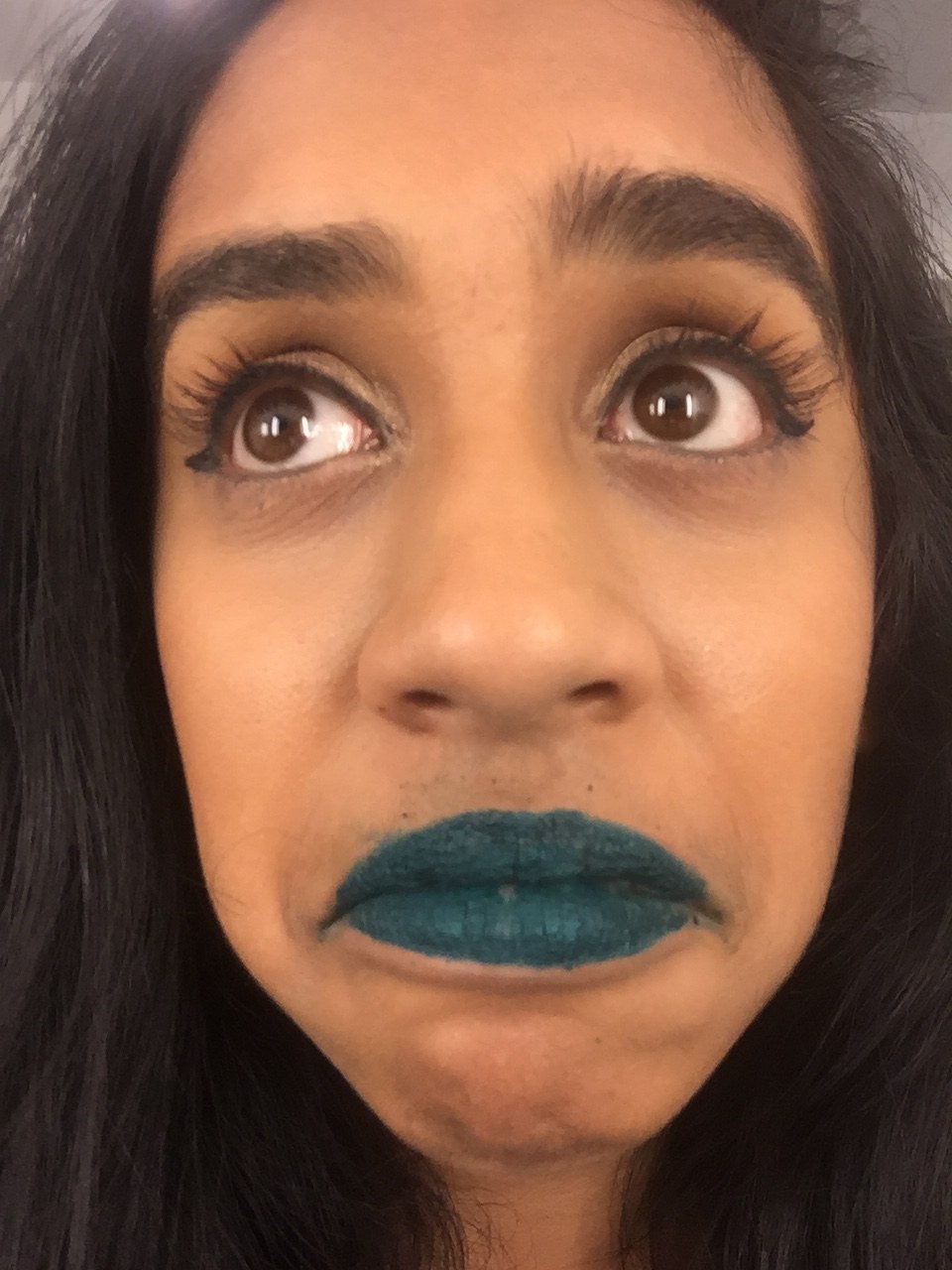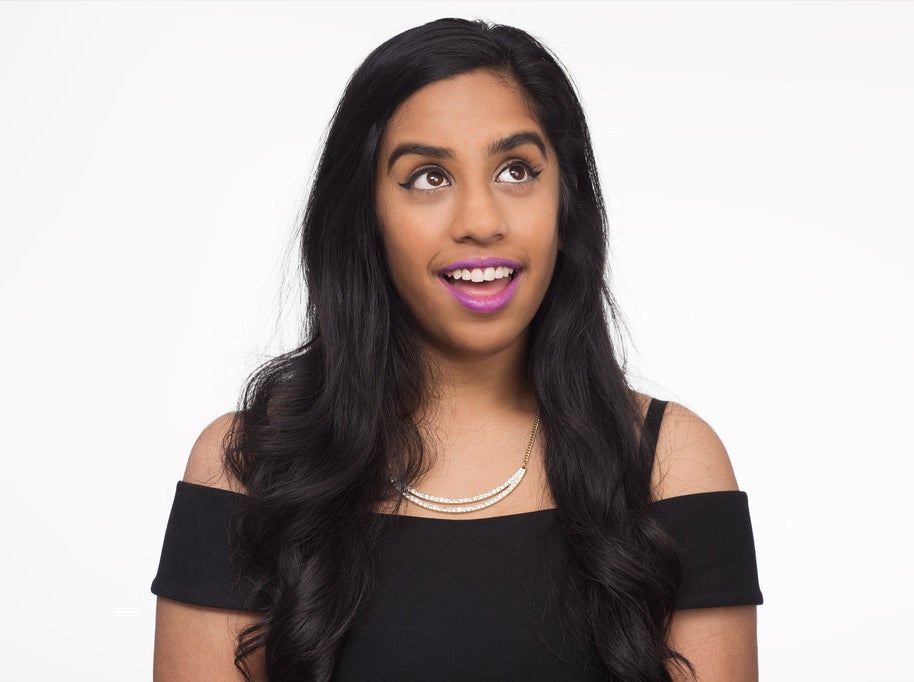 Thoughts: I was nervous about this shade. As a person with brown skin, I always felt like I couldn't really do pastels. I just thought they kind of... clashed with my skin tone. So I was shocked when I saw this lip color actually looked pretty decent on me. I paired it with an outfit that is not technically all black because look at that blue shirt around my waist! But I made the big mistake of forgetting the lipstick in my car. I ate some cereal before I took these photos so the color probably faded a little. This was my second lesson in lipstick maintenance: ALWAYS carry it with you.
Even though I liked this color, I still felt wildly insecure about making a statement. I actually apologized at a happy hour for my purple lips, saying it was for a post and that I normally don't do things like this. Yeah, I broke TWO rules that day! Writing it down now makes me realize how utterly ridiculous that is. They're just lips, people!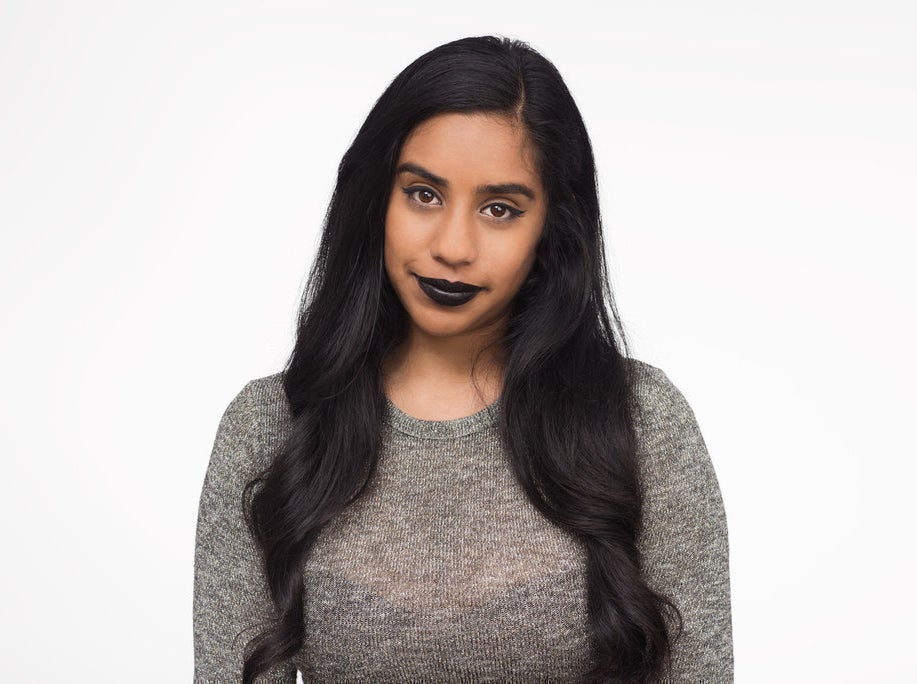 Thoughts: I've always admired people who could pull off a black lip. To me, it screams "I'm cool and dangerous and have complex feelings about stuff," which is a ~vibe~ I aspire to achieve. But I didn't want to break my all-black rule and go full goth, so I opted for a flowy skirt to keep things kinda witchy. Something about wearing a black lip made me feel so empowered. I felt like a boss who could maybe also curse you. One co-worker told me she loved the look on me, but wasn't "brave" enough to wear it herself.
This was also the first day I "prepped" my lips thanks to a co-worker who gave me a lip scrub. I don't know if it made a difference but my lips did feel a little fluffier and this particular shade seemed to require slightly less maintenance than others. That is, until I wolfed down a burrito at dinner and managed to look like I had some kind of lip rot AND MY FRIENDS DIDN'T EVEN TELL ME. I guess fab goth girls absorb the aura of food instead of actually eating.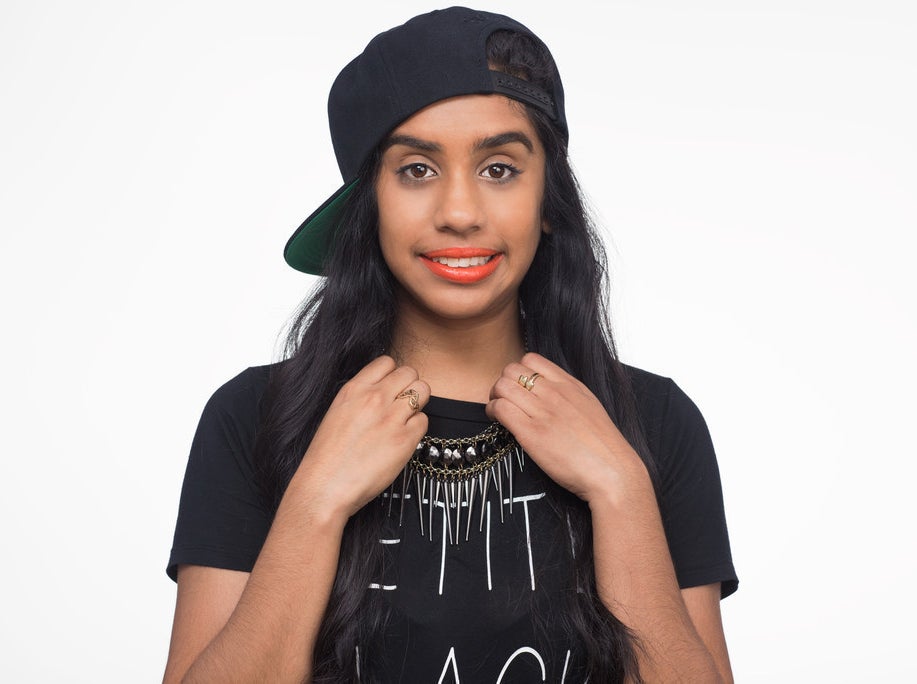 Thoughts: My co-workers loved this color and I'm not sure why. I thought it made me look like I'd coated my lips in Cheeto dust, which I would've preferred to wearing this shade. I also finally took the advice of countless blogs and chose not to wear any eye makeup, but I think that was a mistake. Eye makeup is my security blanket. Without it, it meant there was truly nothing to distract anyone from my bold lips. So I put on a hat and a gaudy necklace. I still don't think it took away from my carrot lips.
If I look awkward in these photos it's because I feel awkward. Bright colors are so not my thing, and this shade made me feel like I should be using my lips to help planes land. The only saving grace for this lipstick was that it stayed on longer and required fewer reapplications.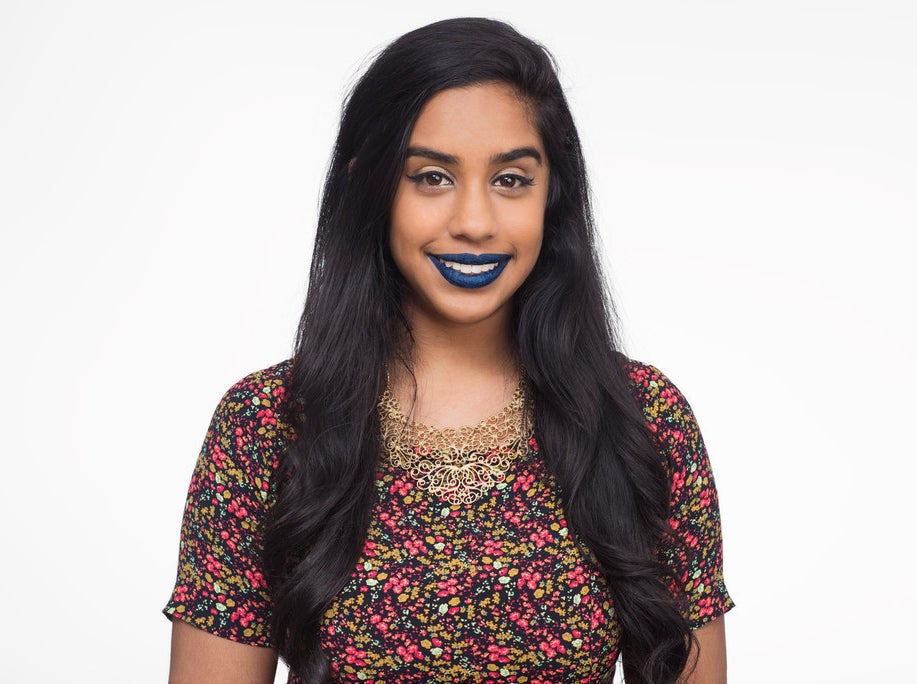 Thoughts: YAS. This was the fifth and last day of this experiment, and I was finally accustomed to seeing myself with bold lips. I actually woke up excited to do my lips instead of dreading spending the extra time on it. And something about this shade of blue made me feel like an opulent diva. I didn't even care about not being able to kiss my boyfriend goodbye in the morning! Since this color was a bit darker, I went with a brighter dress. (OK, "bright" for my taste.)
There weren't as many compliments or observations from people at work, probably because they were used to seeing me with bold lips by now, but I also got to a place where I didn't feel like I needed outside validation to rock this look.

1. Maintenance is KEY.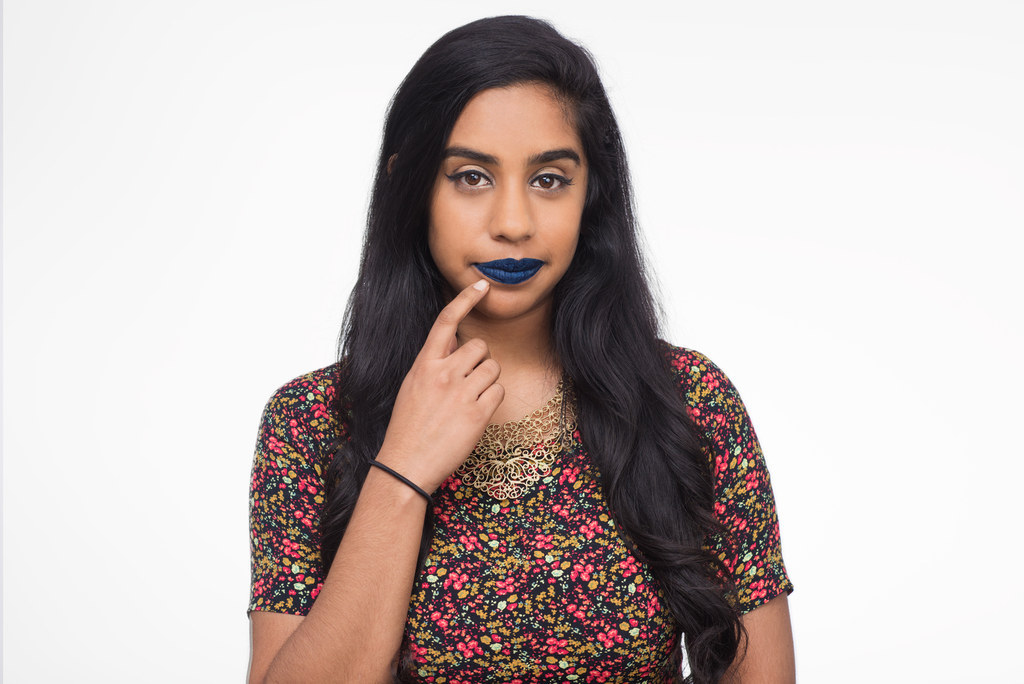 2. Fuck beauty rules.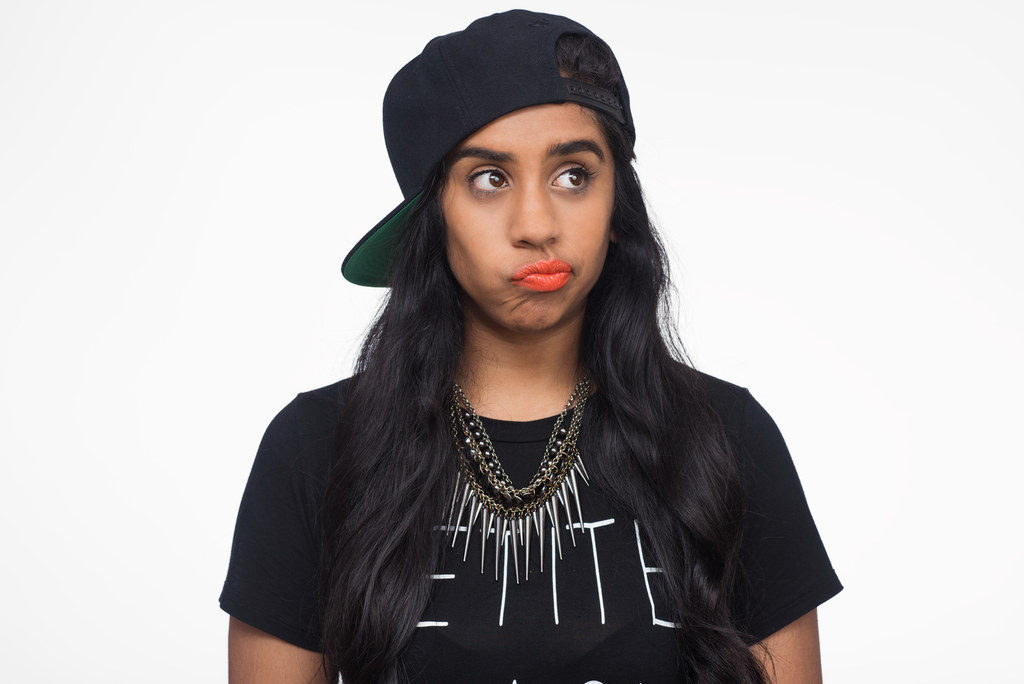 3. Just let go and have fun.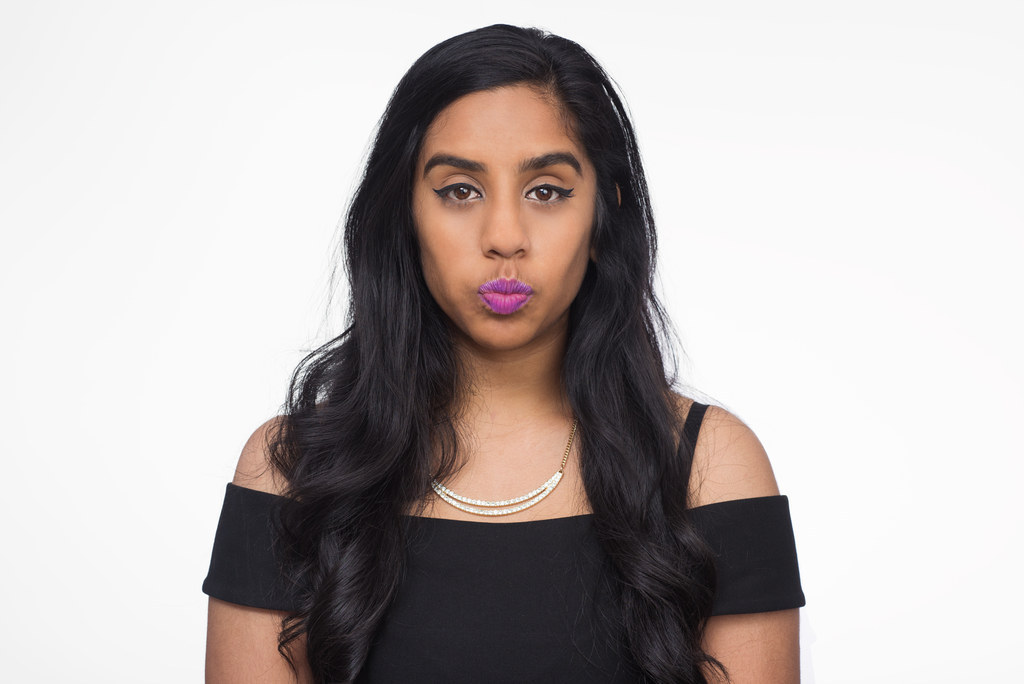 So, if you're afraid of crazy lip colors, I highly recommend trying this experiment for yourself. I pushed myself out of my comfort zone in the smallest way, and now I'm a bold-lipped badass!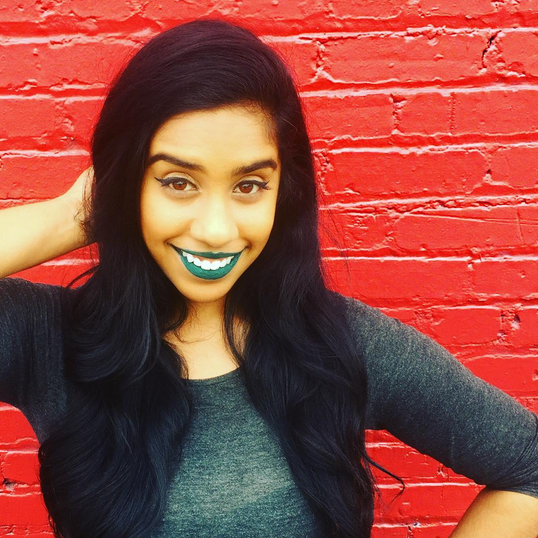 Products used: Colourpop Ultra Matte Lips in Dr. M, Nyx Cosmetics Intense Butter Gloss in Berry Strudel, Colourpop Bull Chic Pencil, Maybelline Color Sensational Vivids Lipcolor in Electric Orange, and Nyx Cosmetics Soft Matte Lip Cream in Moscow.