Taylor Swift's Model Friends Defended Her On Twitter
The models backed up their friend when indie artist Edward Droste came for TSwift, proving they're the ultimate #friendshipgoals.
In case you're unaware, Taylor Swift had quite a few days on Twitter last week.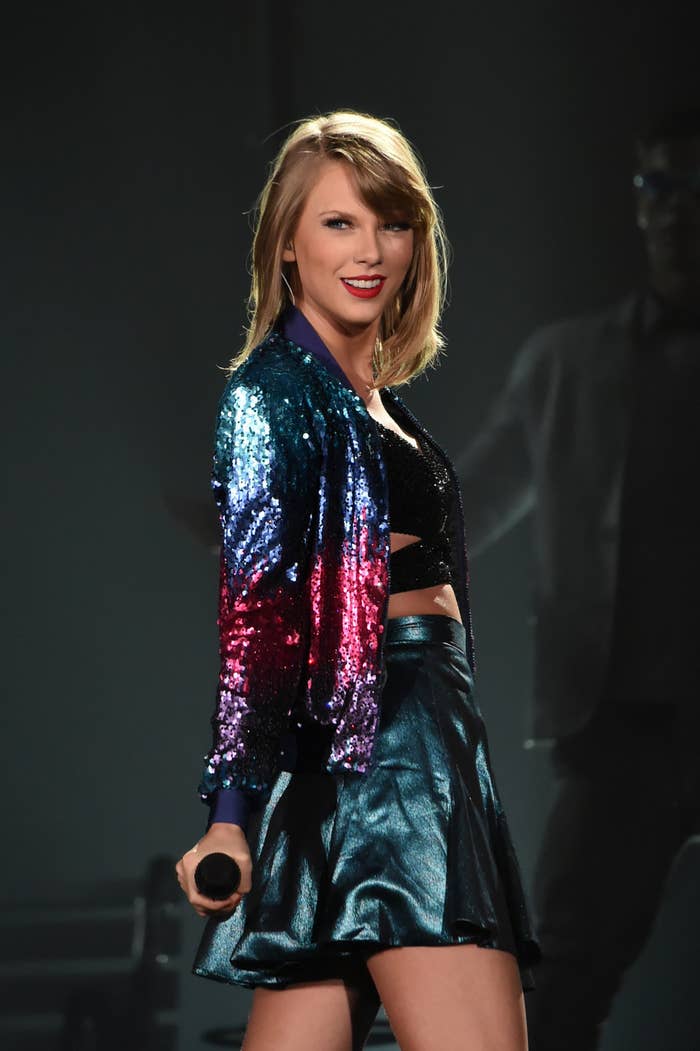 And a few days ago, Edward Droste, singer and keyboardist in indie rock band Grizzly Bear, tweeted a picture of an article from Star calling Taylor Swift a "mean girl." Droste was glad "people are catching on."
The article claimed that Swift "had a dress code" for friends who joined her onstage for her 1989 tour and that model Gigi Hadid "was talking trash behind Taylor's back."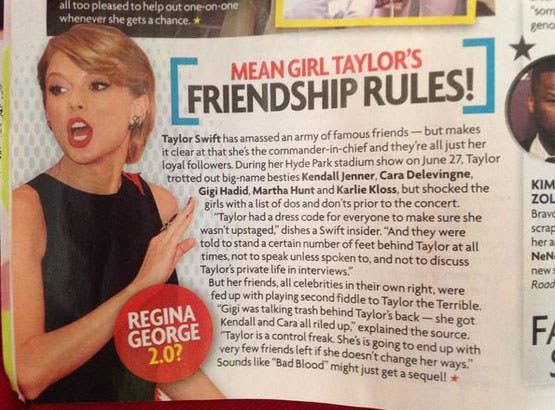 But earlier today, Gigi Hadid responded to Droste's tweet, blasting him for "trying to create drama."
Get him, Slay-Z!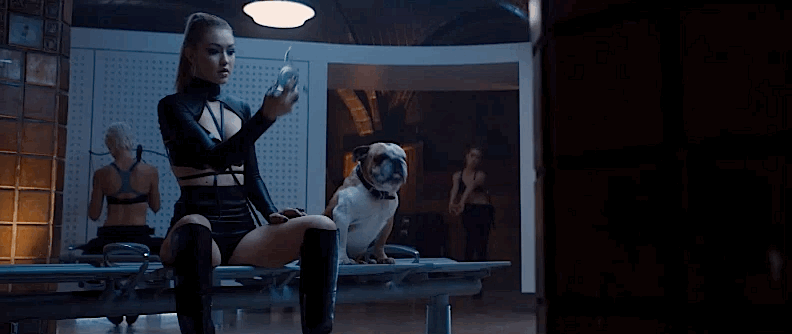 As if that wasn't enough, model and known Swift Squad member Martha Hunt ALSO came for Droste.
Homeslice is NOT PLAYIN'!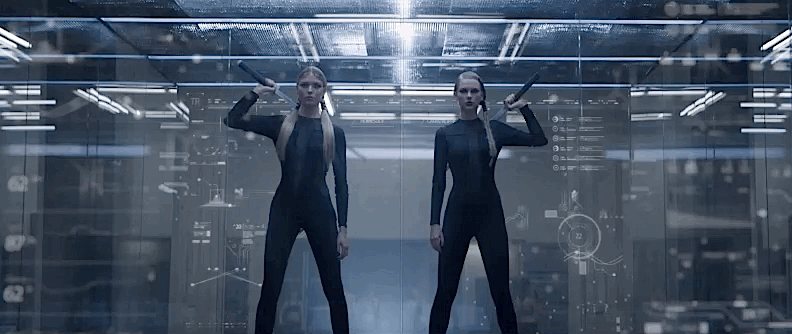 Droste also retweeted one tweet which called Swift "immensely evil" and another which linked to a Billboard article about how Swift sued her guitar teacher.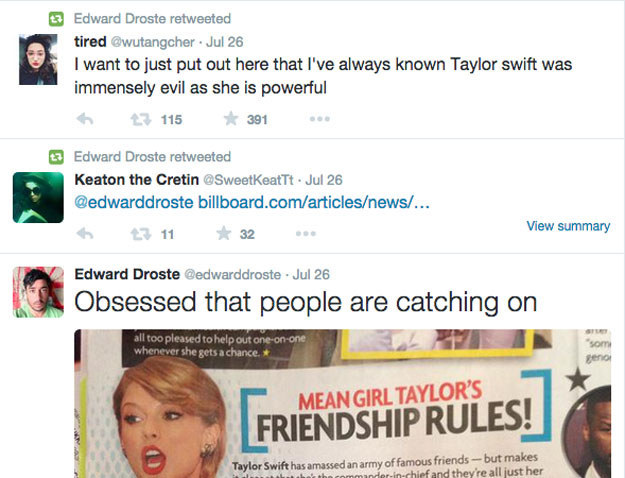 He said that Swift frightened him and he felt "unsafe" to tell a story he has about her.
This isn't the first time Droste has shaded Taylor on Twitter. After the 2013 Grammy nominations were announced, he sarcastically said she didn't have enough awards.
Lucky for Taylor, Gigi and Martha have her back on Twitter. Taylor is #blessed to have such a supportive squad!