Look, we need to talk about Culver's.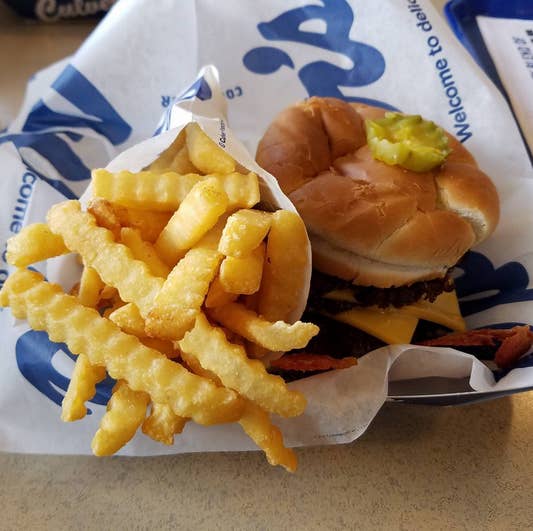 It is an incredible chain and we need to bring its excellence to light.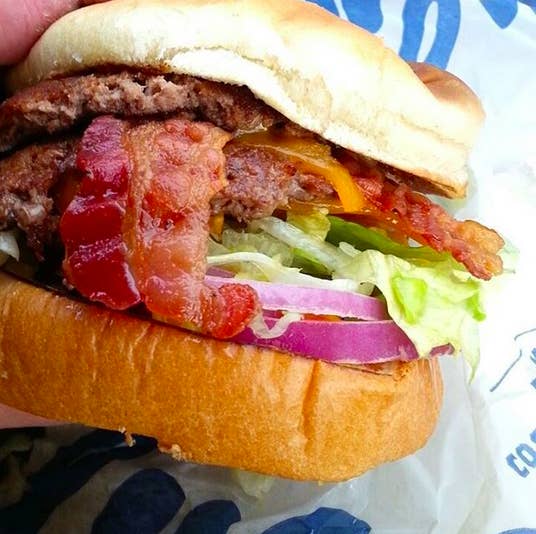 Your life is incomplete if you've never had a Butter Burger.
I mean, just looooook at that cheesy, moist goodness.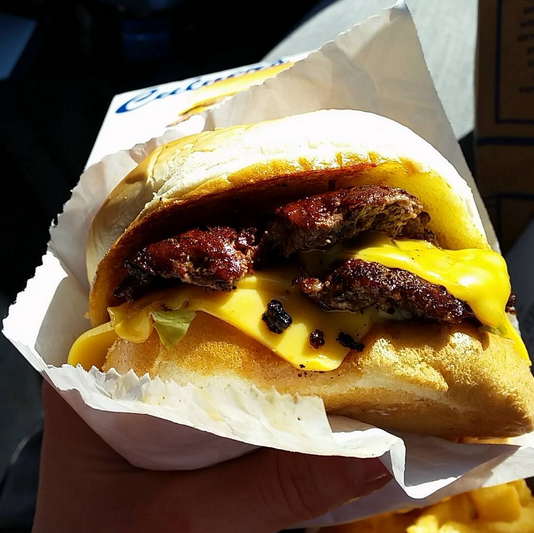 But if you prefer your burgers with ~fancy~ cheese, they got you covered.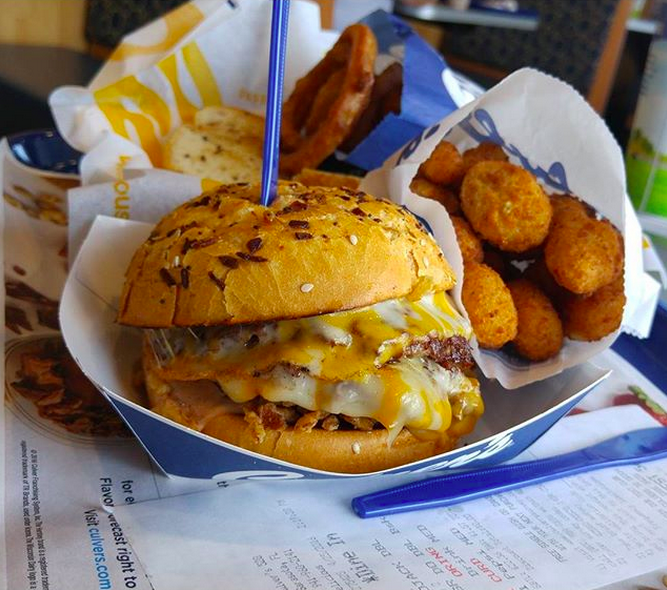 How can you say no to that patty melt?
Only Culver's can make mushrooms look this good.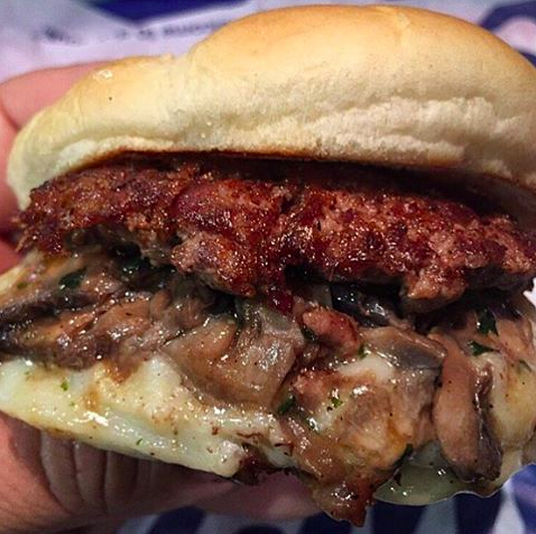 Not a burger person? No worries. You can just tuck right into a rueben.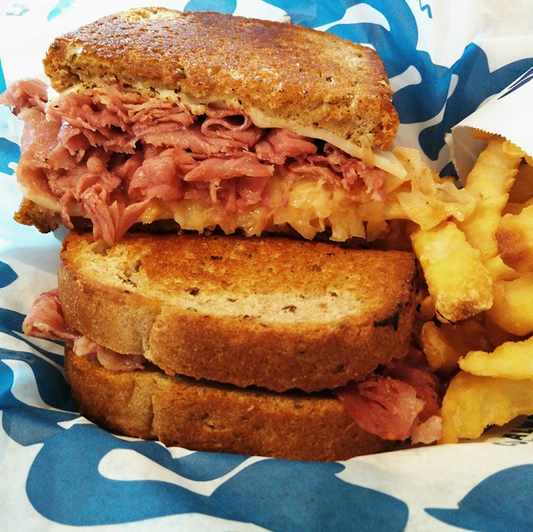 The fries are an amazing side.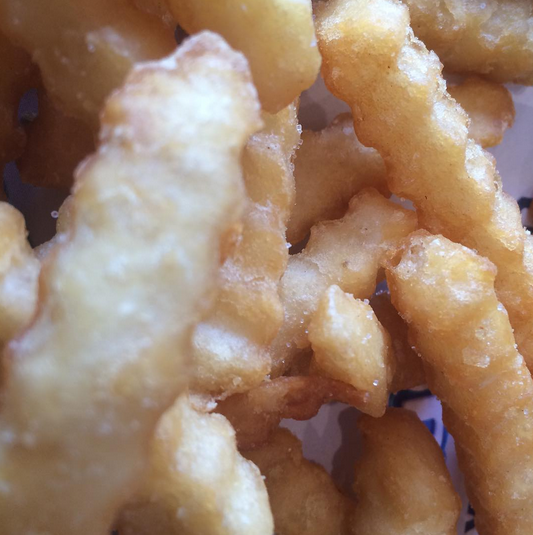 But cheese curds will soon become your new fave side.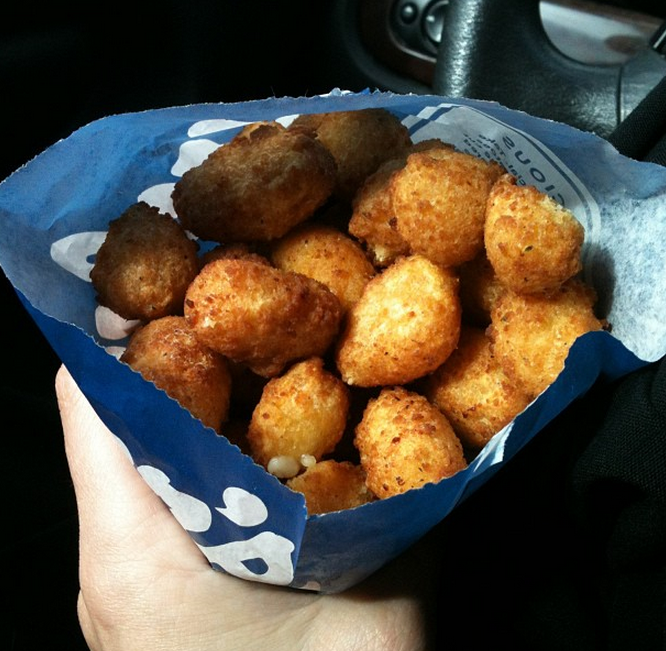 *MOUTH WATERING INTENSIFIES*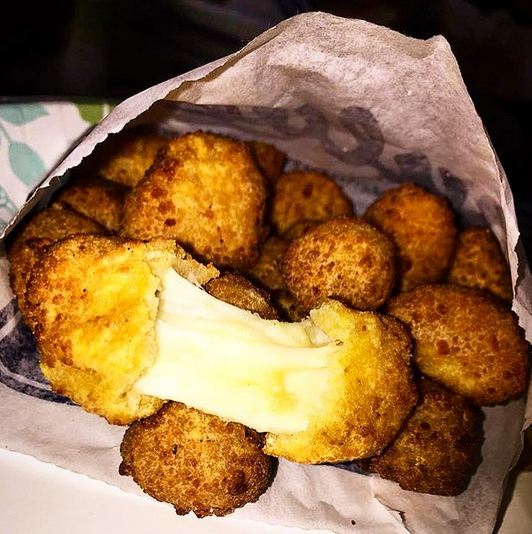 Where else can you go where the food loves you back?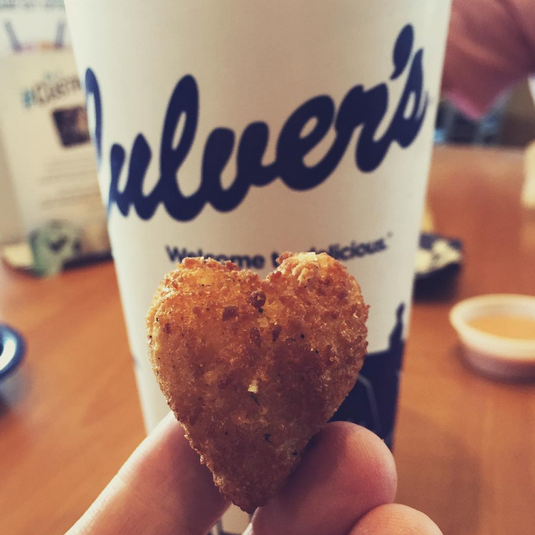 Yeah, McDonald's doesn't have shit on breakfast at Culver's.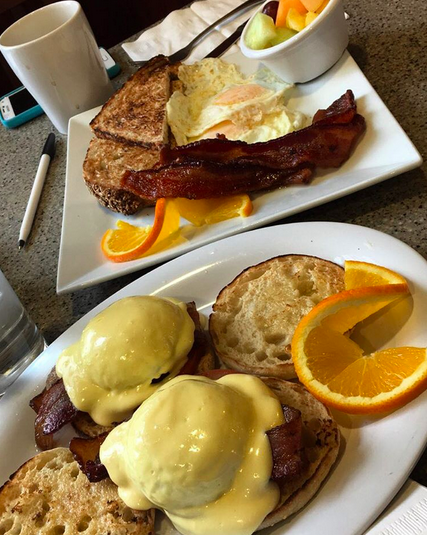 And now for dessert.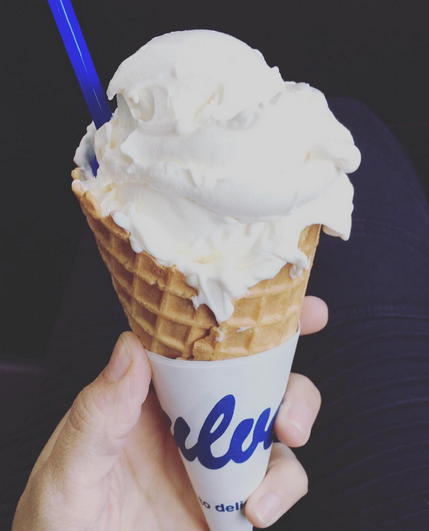 Oh loooooooord THE DESSERT.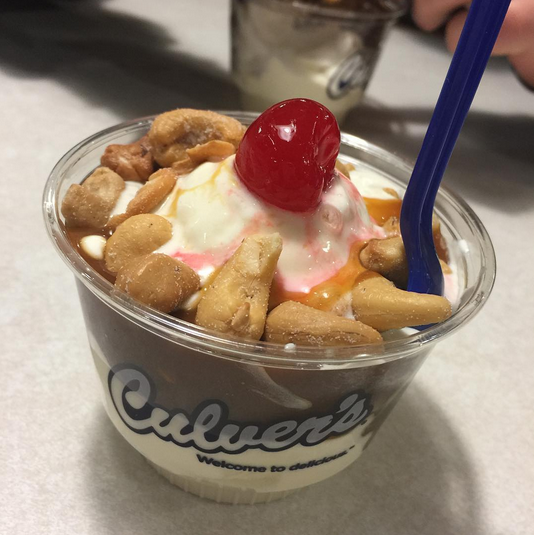 Holy SHIT they do dessert so well!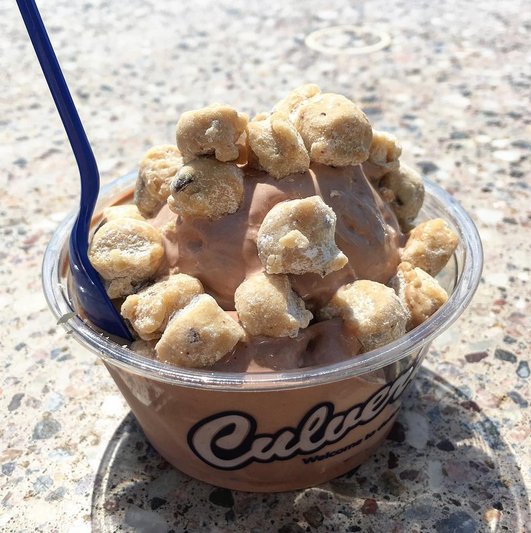 EVEN DOGS KNOW IT'S GOOD. WHAT ARE YOU WAITING FOR?!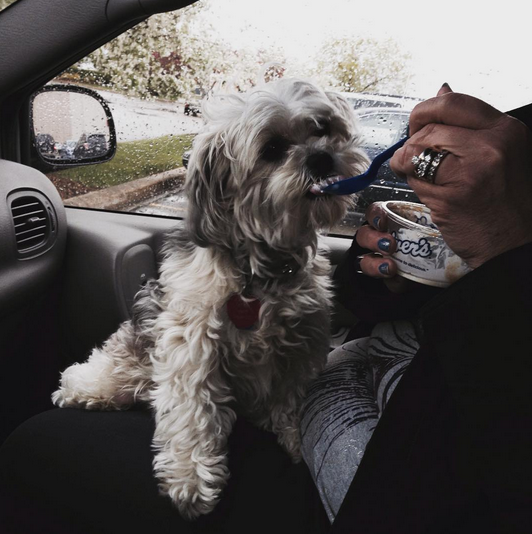 If you've made it this far, how are you still reading? GO TO CULVER'S.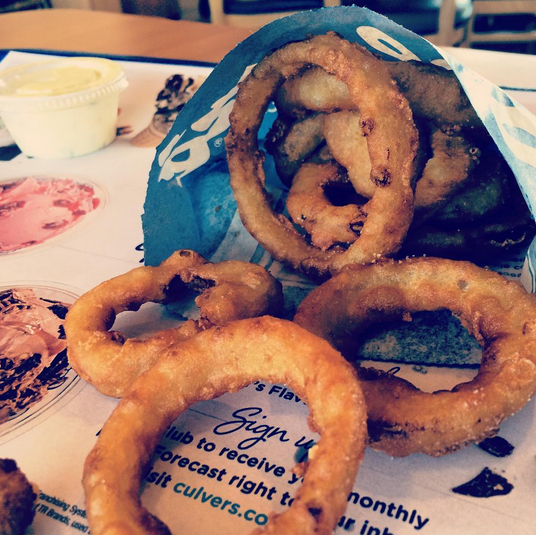 Go run into Scoopie's arms.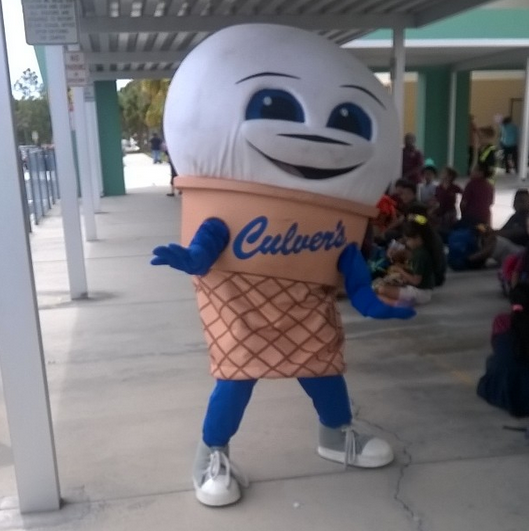 Settle in with a bag of cheese curds.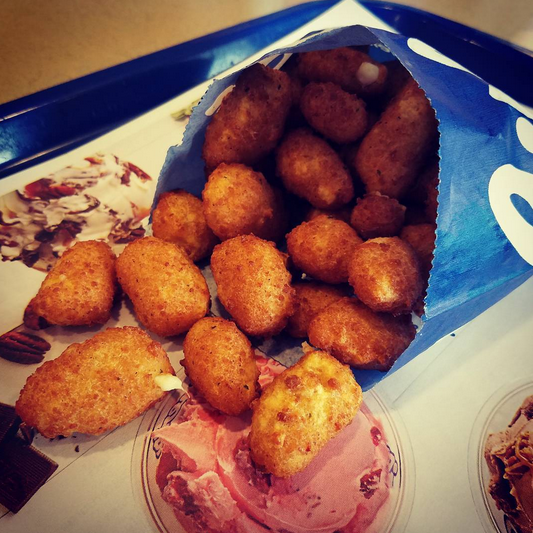 And enjoy Culver's for what it is: an amazingly delicious Midwestern gem.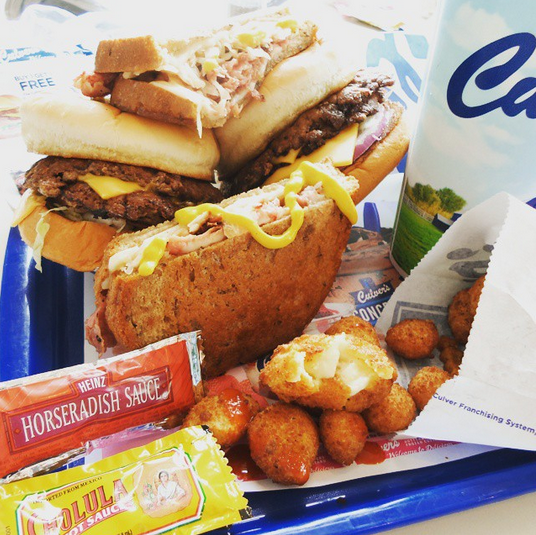 Cheers to you, Culver's.