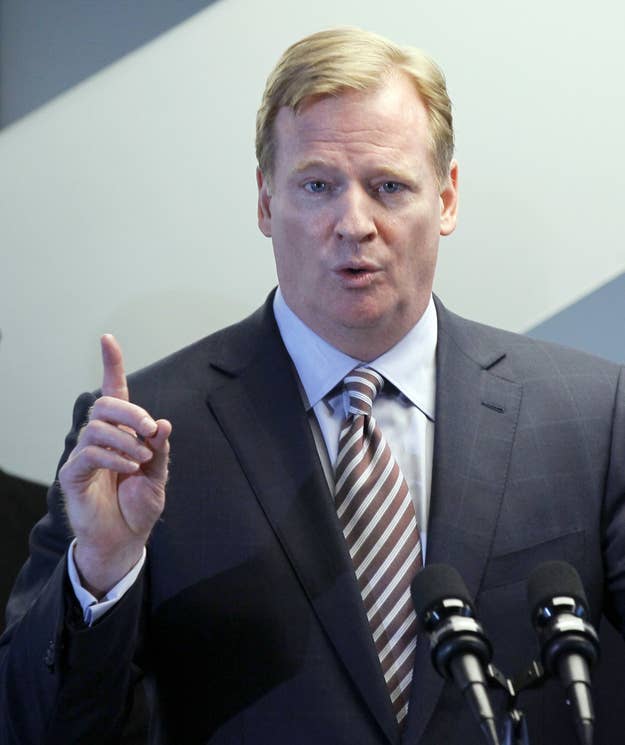 The NFL's $30 million donation to the National Institutes of Health to fund athlete-focused medical research is not only the largest single donation in NFL history: it is worth more than the total amount of money the league has given to health and safety research over at least the past five years.
The next largest sum that the NFL has spent on health and safety in the last half-decade is the estimated $7.5 million given through NFL Charities in medical research grants (the organization gives out $1.5 million in grants a year to study everything from knee injuries to concussions).
Beginning in 2007, the NFL Player Care Foundation (which was created by NFL, NFLPA, Pro Football Hall of Fame and NFL Alumni Association) began contributing $2.8 million annually to medical research and health screenings for former players. (It is not clear exactly how much of that $2.8 million is donated specifically by the NFL for that initiative.) In 2010, the league gave $1 million to Boston University's Center for the Study of Traumatic Encephalopathy, which has studied the brains of football players, including Dave Duerson, for signs of the progressive degenerative disease.
This offseason it combined with the NCAA and National Operating Committee on Standards for Athletic Equipment (NOCSAE) for a $1 million donation to helmet safety program for youth.
Not all donations have been concussion-related. Since 2007, the league donated $2.6 million to anti-steroid education for children through the Atlas & Athena program. In 2008, the league donated $3 million to another anti-steroid initiative, the Partnership for Clean Competition.
Today's donation coincided with the release of a Center for Disease Control study that found NFL players are three times as likely to die from neurodegenerative diseases as the general population. (A league rep said the donation had been planned for months.)
The NFL, whose 32 teams are worth approximately $1 billion each, gives away approximately $10 million a year through NFL Charities.