When Maurice Jones-Drew chose to hold out for a better contract this preseason, he followed in a long tradition of NFL players who believe their services have become worth more than their contract pays. Last year, it was Chris Johnson with the Titans. The year before, Darrelle Revis with the Jets. Next year it will undoubtedly be someone else.
Some think holdouts are a way for players to fight back and win a small victory against a league whose power is shifted towards wealthy team owners. Others consider them temper tantrums by overpaid millionaires who need more money to play a game they're lucky to be a part of. Let's ignore that debate and look at the bottom line: when are holdouts financially worth the trouble?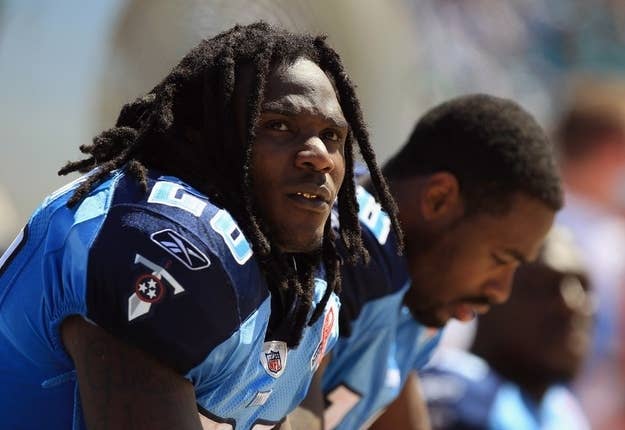 Holdouts are obviously risky: players coming off them aren't in game shape and have lost time with their teammates and playbooks, while the new collective bargaining agreement specifies hefty fines that can make camp absences incredibly costly. Jones-Drew is already on the hook for $840,000 and the clock is still ticking.
But, of course, they still happen — because sometimes they work. We asked four agents when and why, and the first notable aspect of our conversations was a factor that the player reps didn't bring up: exactly how much the performance of the hypothetical player in question is worth to his team relative to his current contract. While that issue is obviously a baseline consideration, the particulars seem to be dictated more by off-field concerns: how much fan support a player has and how badly their team's current regime needs a good season.
Agents said they recommend players test the waters of the holdout with the knowledge that they might have to back down quickly if they don't get the right response. Revis, in 2010, won his campaign for a new deal ($46 million over four years) on the back of clamoring from Jets fans but backed off quickly from threatened holdouts in 2011 and 2012 when rumors that he was still unhappy drew little more reaction than "oh, this again." (There's also a clause in his new contract limiting his ability to hold out). Mini-holdouts can be part of this tactic: while about a dozen players skipped voluntary workouts going into the 2012 season, by preseason play the number holding out was just four. And by the third week of preseason, with Mike Wallace apparently returning to the Steelers this weekend, it's down to one.
Half-holdouts can work to push teams towards a deal that they were already heading for. After making less than $500,000 in his rookie season, in 2008, Devin Hester continually dipped his toes in and out of holding out (he went to team events, but skipped a few early workouts) to get a new contract. In a way, Hester's absences might have been good for the team, because it allowed them to reward a key player and placate fans without looking like pushovers. "If the team just backs down immediately, other players will do the same thing," observed sports lawyer Darren Heitner.
Agent JR Rickert's firm represents more than two dozen current NFL players and in 2010 won a bigger contract for Josh Cribbs thanks in large part to a "Pay Da Man" viral PR campaign. "We tried to illustrate vividly and thoroughly how unfair the contract was," Rickert said. Cribbs in fact never actually held out, but threatened to, and at one point theatrically cleaned out his locker during the 20-month fight over his contract. He ultimately got a deal worth $18.5 million over three years.
The other consideration, one agent who wished not to be identified told BuzzFeed, is what's going on in a given player's organization. If the coaching staff or ownership is new and doesn't have any expectations of winning immediately, it's unlikely they'll pay up. "If you're a coaching staff that has to win this year, then maybe you have a little better chance to affect that team with a holdout," the agent said. The Bears, for example, were quick to renegotiate the contracts of their major holdout threats after a dismal finish to the 2011 season. (While the Bears do have a new GM this year, coach Lovie Smith and much of the team's core have been around for quite a while, putting the franchise in win-now mode.)
Rookie holdouts are out of fashion at the moment, which makes sense: almost no rookie is popular enough to get fans on his side, while GMs of teams that have high draft picks are usually not banking on immediate winning seasons. (UPDATE: As one agent pointed out to us, we missed the most obvious reason: the new CBA pay scale has lowered the amount of money that rookies can win through negotiation.) And there are some prominent recent examples of what can go wrong for rookies who miss camp: After a long holdout before his first season, JaMarcus Russell's career in Oakland never recovered and Michael Crabtree, who missed part of his rookie year, is still left shaking off his reputation as a diva.
In Jones-Drew's case, a new owner and new coach have resisted his request for more money while the morbidly depressed Jacksonville fan base doesn't seem to have rallied behind him. The Jags' owner, Shad Khan, most recently told ESPN that "this team's not about one person," with Jones-Drew's camp responding that he was open to being traded. With Jones-Drew getting booed and lectured by dance-contest contestants during an appearance at a local car dealership, and a new Jacksonville regime holding low expectations heading into the 2012 season, it seems his options right now are to get traded or slink back into camp.