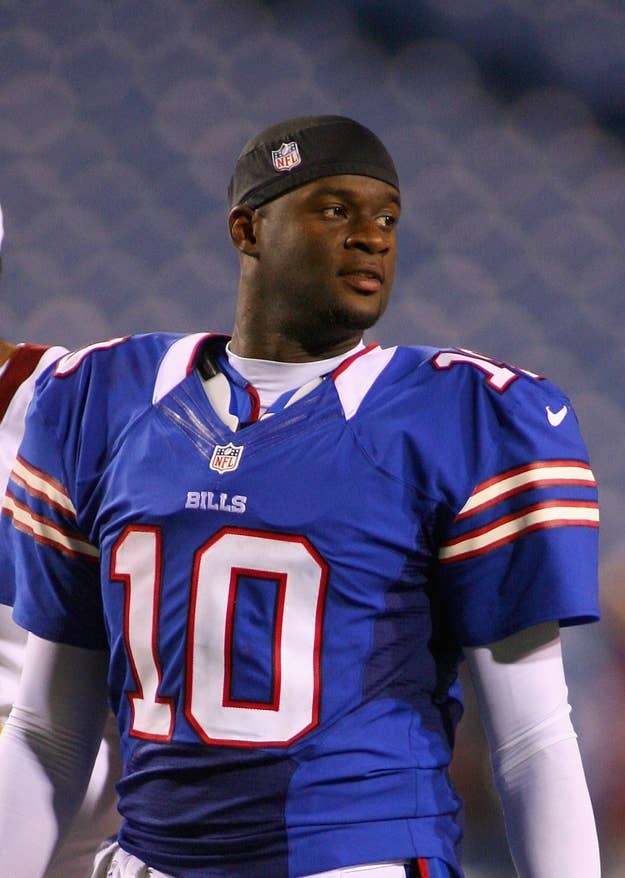 Out-of-work NFL quarterback Vince Young claims in a lawsuit that the nearly $2 million loan he's being sued over was issued fraudulently, taken out without his approval by a former business manager and agent.
Young's suit against Pro Player Funding argues that former advisor Ronnie Peoples and former agent Major Adams took out the 2011 loan in Young's name without his knowledge — and that they never gave him the money.
Young's lawyers asked for Pro Player's own suit be thrown out and for Pro Player to pay unspecified damages to the quarterback.
"The recent public disclosure and ensuing rumors of Young's alleged default on the Pro Player loan has coincided during a particularly critical period in Young's NFL career with lasting implications for this season and beyond," Young's lawyers complain.
The suit says Young still does not know where the money from the loan went.
Young is one of numerous athletes who received high-interest loans from Pro Player during the NFL lockout.
Young's lawyers filed a request for a restraining order against Pro Player late last month, claiming the company had sent collectors to the Buffalo Bills training camp where the QB was competing for a spot.
The company has also frozen at least one of Young's bank accounts.
Today's lawsuit was filed in New York; Young's lawyers also added Pro Player Funding to a lawsuit in Texas filed by the quarterback against Peoples and Adams, in which he accuses his former manager and agent of misappropriating and losing millions of dollars he earned.
Both men have denied that they acted inappropriately.
Young's suit appears to be the first legal action taken against Pro Player Funding by athletes who received loans during the lockout.
"It's on and it's going to be a brawl," Trey Dolezal, one of Young's lawyers, wrote in an email to BuzzFeed.