This picture, alleged to be a recent shot of Knicks point guard Raymond Felton, has been circulating on Twitter today, but not (as far as we could find) with a source attached that could confirm when it was taken.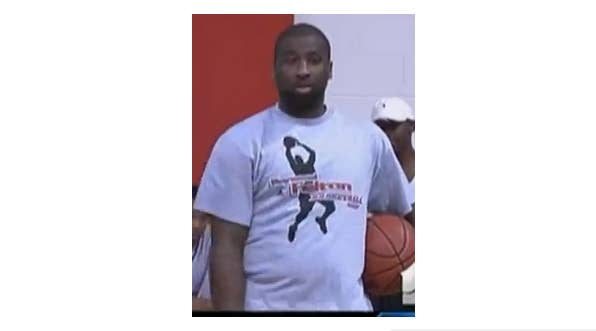 A Google search for "Raymond Felton Basketball Camp" (the words on the T-shirt he's wearing in the TwitPic) brings up a June 18 report from a South Carolina TV station that shows Felton playing around with kids at camp.
And it looks like that photo is a screengrab from 37 seconds in. Felton's conditioning was an issue for him last season, when the Trail Blazers sputtered to a dismal 28-38 finish in the shortened season. In an interview with HoopsWorld.com in March, he admitted he wasn't in proper game shape, but said it was because of the lockout.
"It's one of those things where I didn't really come in the way that I normally would shape-wise because you have them telling you, 'We might start in January. Nope, we'll start in February,'" he said. "All of a sudden, they tell you that you have to report to your team within a week and it's one of those seasons where you can't control it, you can't do anything about it."
Felton's agent didn't immediately return a request for comment. A representative for the Knicks declined to comment. And it is possible that Felton's actually slimmed up. Everyone takes a bad picture sometimes. Maybe all we're looking at is a point guard with bad posture.