 Over the last few weeks, Britain has declared itself obsessed with Nando's. And while the Portuguese restaurant has become something of a British institution, up here in Scotland we're all about Greggs.
Aye, you can keep your half chicken with peri-peri chips, pal: We'll take a scotch pie and a can of Irn-Bru any day.
Although the first Greggs opened in Newcastle in 1939 (back then it was a local egg and yeast delivery service), it's basically been adopted by Scotland. Sure, there are 1,700 branches spread across the UK, but us Scots love Greggs so much that we have our own secret regional menu. That's right: We get bridies, scotch pies, square sausages, and so much more.
Just take a look at this map of Glasgow. We simply can't get enough of this stuff.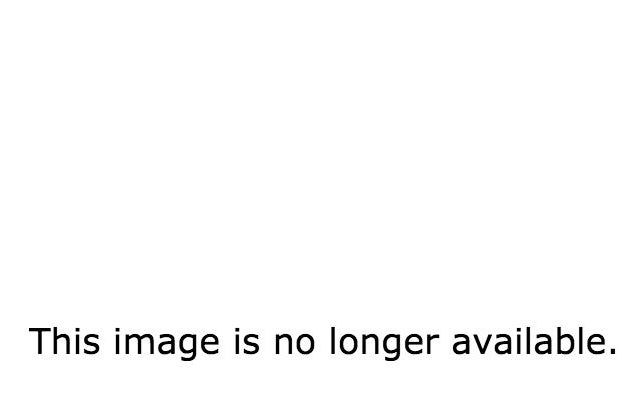 But why do we love it so much? In the name of investigative journalism, I took on the arduous challenge of eating three square meals a day, for five days, at different branches around Glasgow.
It would take courage, strength, and possibly indigestion tablets, to see my challenge through. Would I be the same person by day five or a mere pastry flake of my former self? I didn't know. But what I did know was that I had to get to the bottom of this culinary phenomenon.
On Monday morning, I started off with some porridge and a tea at George Square.
I'm not a huge breakfast person (I know, I know, most important meal of the day) so I figured I'd start off with something simple. The store at George Square is usually really busy, but because I'd missed rush hour, I pretty much had the place to myself.
The seating area, with its with faux-brick walls and black-and-white photos of nearby landmarks, is very suave. I think it's meant to resemble some sort of hipster bistro or posh deli, only with heavier accents and the lingering, distinct smell of sausage meat.
The porridge was pretty good. I got it plain, but it also comes in golden syrup or red berry flavours. And, while I'm not much of a tea connoisseur, it did taste a bit weak. And no, the fact I filled it to the brim with milk and sugar had nothing to do with it. Honest.
My warm, cosy breakfast did wonders to set me up for the week ahead, lulling me into what I would later realise was a false sense of security.
For lunch, I went to Buchanan Street and had the infamous Oval Bite. This store is great if you're partial to a spot of people-watching, as there's always something interesting happening on Buchanan Street.
In case you're wondering, an oval bite is basically just a seeded roll. I opted for Mexican chicken, and it was tasty, fresh, and light. It was also filling, without feeling too stodgy, which was nice since I was going to be on this stuff for a week.
When it comes to cakes, Greggs have a myriad of sweet treats to choose from. I was seriously spoiled for choice but decided to limit myself to just one cake a day with lunch or dinner, but not breakfast (a torturous endeavour, I know).
On this occasion, I opted for what I like to call the "Homer Simpson" doughnut for reasons I don't think I need to explain.
As expected, it was delicious. But then, pink sprinkles make everything delicious.
And for dinner? Forget snakes on a plane; I had a steak bake on a train. I had to go to Edinburgh on Monday evening, so I grabbed my steak bake and ate it en route with some Irn-Bru.
I hadn't had a steak bake in years and it was actually a lot tastier than I remember – It was richer, and much less dog-food-like.
It was definitely just as messy as I remember, though. I tried to eat it carefully, but still ended up with pastry flakes EVERYWHERE. Including my hair.
By the end of day one I was craving vitamins so much I considered looting the local Holland and Barrett. But I was still feeling optimistic, and was hopeful that I'd get through the week without going through a complete emotional and psychological breakdown.
Breakfast on Tuesday consisted of a yoghurt pot with strawberry and granola from Budhill. This is one of my local branches, and it's right by Budhill Square, which featured in one of The Fratellis' first music videos. What do you mean you've never heard of them? They are obviously one of our nation's finest exports. "Creepin' Up the Backstairs" is a cult classic.
OK, moving on. Greggs does yoghurt. Who knew?
Now, I love a nice, smooth yoghurt, but this was too tart for my liking. Also, don't ask me how I managed it but, some rogue granola flew into my eye and damn near blinded me, so overall I wasn't impressed.
For lunch, I had a soy chilli chicken wrap and it was the BOMB.
Continuing the East End theme, I went to Duke Street in Dennistoun for lunch.
This wrap is one of the latest products in Greggs' new Balanced Choice range, which consists of healthy-ish sandwiches, soups, salads, pastas, and fruit pots. It was bloody delicious – the ingredients were bursting with flavour and the salad was fresh and crunchy. For my cake course I had a French fancy, because you just cannot go wrong with a French fancy. It's soft, it's sweet, it's everything you want a cake to be. It is the Mr Right of cakes, and I had found my match. By the end of this splendid lunch, I felt as if Greggs could do nothing wrong.
Then I had a bridie for dinner. It tasted like sadness and a lifetime of regret.
Look at it: just sitting there, all sad and pathetic. Well, I can tell you it tasted terrible. The bridie is a Scottish favourite: a buttery pastry filled with seasoned minced steak and onions. But this? This was a soggy, sorry excuse of a pastry filled with what can only be described as grey mush.
Until this point, my morale had been pretty high, but while it filled some sort of gap in my stomach, the bridie left a black hole of emptiness in my heart.
I ate it at the Fort Shopping Centre in Easterhouse store, which only has outdoor seating. Despite it being June, it was way too chilly for al fresco dining because Scotland, but needs must. Shivering, I ate my flaky grey mush in silence, thinking: "This is what I get for trying to be all patriotic."
I should have got another steak bake. At least I know where I stand with those. On Wednesday, I ventured to the West End to have breakfast at Hogwarts.
Well, close enough. I grabbed a summer fruit pot and a deliciously soft and moist fruit and oat cookie from Byers Road then headed to the Glasgow University courtyard.
"A cookie for breakfast?" I hear you ask. "What are you, like, 5 years old?" Well, according to Greggs, it is legit considered a breakfast item, so I just kinda went with it. Plus I had a pot of fresh fruit with it – what more do you want from me?
I then had a picnic lunch at Kelvingrove Park.
We were supposed to have a heatwave this week but Mother Nature had other plans. Instead we were met with Hurricane Bawbag's annoying little cousin. But I'm stubborn and wanted to have a damn picnic in the park, so I got my £3 meal deal from Kelvin Hall's Greggs and picnicked my wee heart out.
I had the Tuna Crunch bloomer which is basically a glorified tuna sandwich with red onion and peppers. It may be Crunch by name but by nature it was an altogether mediocre (if slightly soggy) experience. Its rating on the proverbial crunchability scale is a rather disappointing 4/10. Poor show.
I also had some Chilli Heatwave Doritos, which gave me the bite I was falsely promised by my Bloomer, then feasted on a glorious (albeit, slightly battered) cupcake.
Not only does this culinary masterpiece both look and taste delicious – it came with free jewellery! I had my cake and ate it too. And then I wore its spoils.
Wednesday night was PIZZA night. Yes, ladies and gentlemen, I did it. I had a pizza from Greggs.
I went to the Finnieston branch on Argyle Street for my square slice of pepperoni then took it home, and, in all honesty, it actually wasn't half bad.
At first I was like: "I'm eating pizza from Greggs. What is this witchcraft?" But then I was like, ¯\_(ツ)_/¯.
While it wasn't an authentic Italian stone-baked masterpiece (and let's be honest, that's not exactly what I was expecting), it was definitely edible and identifiable as a pepperoni pizza, which I guess is about as much as you can ask for.
On Thursday, I wanted to mix things up a bit, so I went on a Greggs sub crawl. A sub crawl is basically a Glasgow pub crawl using the subway (affectionately known as Clockwork Orange) to get from bar to bar. I decided to apply it to Greggs, travelling on the underground, getting off at random stops, and getting breakfast, lunch, and dinner at the branch I was closest to.
So I bought my All Day ticket and off I went. My first stop was Cowcaddens. The weather was particularly rubbish. I don't know whether it was the so-called "pizza" from the night before, or the fact I still had two days to go, or a combination of both, but I wasn't doing very well. I was also beginning to realise that despite Glasgow's abundance of Greggs stores, only a fraction actually have indoor seating.
I was so cold.
Anyway, I got a cheese and bacon wrap and a latte, and then I hijacked Costa's outdoor seating area. Miserably nibbling on my flimsy, stone-cold, sweaty-feet-tasting pastry and sipping my rather nasty coffee, I sat there, re-evaluating my life choices in the rain.
I went to Govan for lunch and a bird pooed on me.
So there I was, minding my own business outside the Govan Shopping Centre branch with my meal deal when a pigeon decides to dump its load on me. Nice one. And I had to buy another All Day ticket because I lost the first one.
Luckily, I had a chicken mayonnaise baguette and a toffee crunch cake to get through.
The baguette did next to nothing to soothe my melancholy mood, but when I took the first bite of my toffee crunch, all was forgiven and forgotten.
Part millionaires' shortcake, part Malteser cake, part white chocolate fudge, this heavenly sweet treat was definitely one of my highlights of the week. It cheered me and gave me the willpower I needed to struggle forth and complete my challenge. A chocolatey, caramelly, and biscuity lifeline, if you will.
Thursday Night Dinner = Battle of the Great (and Not-So-Great) Scottish Pies.
OK, so I know they say you shouldn't play with your food, but I decided to have a bit of fun with this. I chose two Scottish delicacies, the Scotch pie and the macaroni pie (yes, you read that correctly), and had a bit of a "pie-off" between the two. Think of the rocket salad as the referee.
First up was the Scotch pie which, although not excellent, was fine. But the macaroni pie was frankly insulting to my tastebuds. I love cheesy pasta, but this was just bad. So bad. Why is there a demand for this in my country? I do not understand.
The Scotch pie was an outright winner, with the macaroni pie left painfully defeated. And by this point, my stomach was starting to feel defeated too. I felt guilty for mistreating it like this but, with one more day to go, I knew I had to push it just a little further.
The end was nigh.
I had a roll and square sausage for breakfast on Friday.
On the final day of my challenge I ventured back to Easterhouse for a true Scottish national treasure. Don't ask me why we took the link sausage, bashed it up and shaped it into a square (OK, that's probably not quite how it happened) but they are delicious and, in my opinion, far superior to the mere banger. Controversial, I know.
I've had a fair few square sausages in my time and, in comparison, this one seemed a bit lacklustre, even with a generous dollop of ketchup. I ate it anyway, but my tummy started to grumble by 11am. This could be a reflection on the past week, rather than just this roll though.
A leaky ceiling ruined my lunch plans.
Lunch was a bit of a disaster. I went to the Greggs opposite Central Station and, despite it being hidden under layers of ugly scaffolding, I was excited about the prospect of indoor seating. After purchasing my Mexican chicken pasta I sauntered over to the seating area, only to be met with a barrier of "Wet Floor" signs and sporadically placed buckets and pans.
I clutched my pasta, wondering what vendetta the universe had against me, then grudgingly carried on to the stairs behind the Gallery of Modern Art to have my lunch in peace.
The pasta itself wasn't bad. It was pretty tasty, though the sauce was a little watery and it could've done with a little more chicken, but c'est la vie. Nothing could phase me now that I had just one more meal to go.
For my Last Supper, I had the ultimate Greggs feast. This is what I like to call the "Greggs Triple Threat": a sausage roll, a yumyum, and an Irn Bru. I saved the best for last and it was well worth the wait.
The sausage roll was super tasty, fresh, and hot, but, again, very messy. It reminded me of being a kid in the back of the car, getting pastry flakes everywhere. Sorry, mum.
The yumyum was even better. I was so excited that I even dropped half of it on the ground outside the Sauchiehall Street store (thanks universe). Suddenly, it all came down to one final bite, and it tasted like pure victory.
In retrospect, five days of Greggs didn't affect me in the way I expected. After 15 meals from the same establishment I thought I'd feel pretty strange. I thought I'd be a shadow of my former self, drowning in a sea of cream cakes and freshly baked rolls.
But, whilst certain items of food did make me stop to consider what I was doing to myself, I didn't actually feel that different. Due to the lack of veg in my diet that week I did have a little less energy, and I was sometimes left with a grumbling tummy between meals, but otherwise I was fine. This is, I think, thanks to Greggs' Balanced Choice range, which helped me avoid falling into a pastry-induced coma.
Here are some things I learned on my journey to self-discovery: 1. From east to west, all the stores are pretty much identical. The decor, ambience, and staff don't differ much.
2. Only a handful of Greggs have indoor seating, which makes me sad. At the risk of stating the obvious, SCOTLAND IS COLD, WET, AND/OR WINDY at least 90% of the time. Sort it out, Greggs.
3. You cannot eat a pastry without getting flakes all over you. It defies the laws of physics. And baking.
4. Cakes that come with free gifts are the best kind of cakes.
5. Someone seriously needs to update the website's "Shop Finder". It sent me to stores that are no longer open or still in construction. Not funny, guys.
6. Cookies are a perfectly acceptable breakfast option (sort of).
7. You'll get asked "Whit've ye got that's wahrum, hen?" in pretty much every store.
8. A lot of the cold food, like the baguettes, can be heated if you ask. Amazing!
9. It's actually a pretty good lunch option. Their meal deals are only £3.
10. Granola is dangerous, kids.
11. Greggs is becoming more and more veggie-friendly. It's got a way to go but it's getting there, one Moroccan vegetable wrap at a time.
12. And finally: There is a very good reason it doesn't sell macaroni pies outside of Scotland.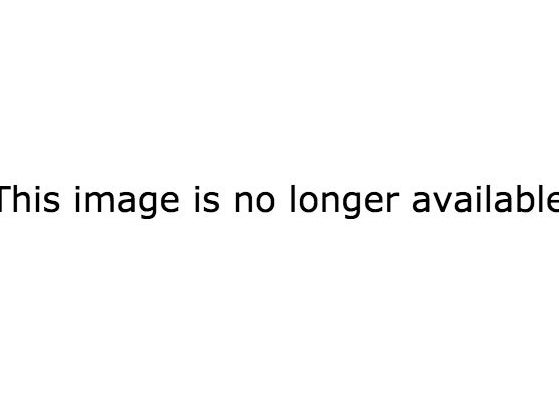 Greggs is so loved in Scotland, and the rest of the UK, because the food is (generally) cheap and tasty. But I think the fact that it isn't some pretentious deli with overpriced, tasteless food, and soulless staff has something to do with it too.
Whether it's the smell of fresh baking, the inviting display of sandwiches and cakes, or the friendly staff members who greet you like an old friend, there's something about Greggs that makes you feel welcome. And I think that's what keeps folks coming back time and again.
It was a fun, challenging, and – at times – strange experience, but I think Greggs and I need to take a break from each other for a bit.
So long, and thanks for all the carbs!