What Celeb Tweet Is Your Fortune Based On Your Zodiac Sign?
"And remember folks: Happiness is the best revenge."
"new moon. plant some seeds of things you'd like to manifest. write em down."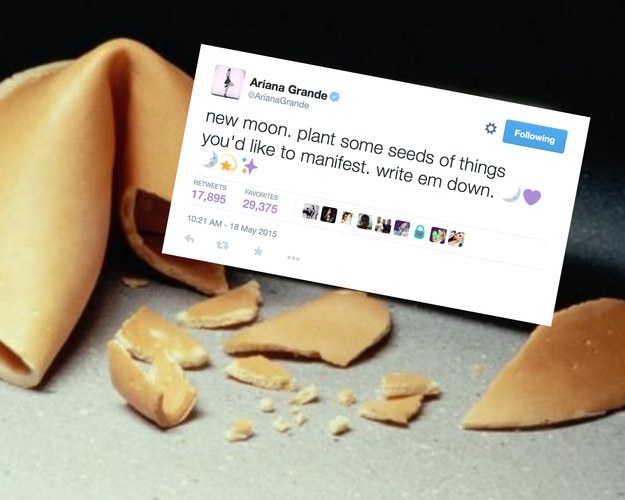 "Only you can save you from yourself.. It IS possible, you just have to be willing to do the work... #surrender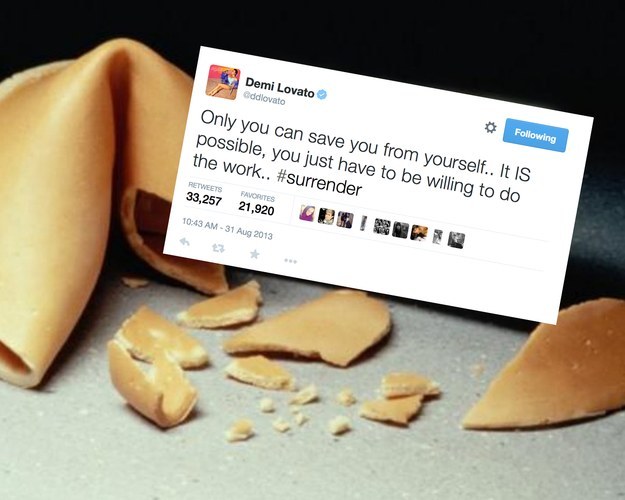 "Don't slavishly imitate the past as an attempt to honor it. The greatest honor one can give to traditions, is to translate them to modern day."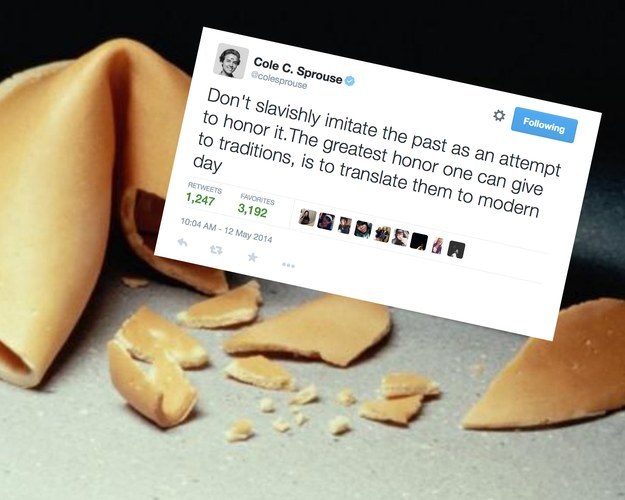 "Note to self. Don't 'twerk'.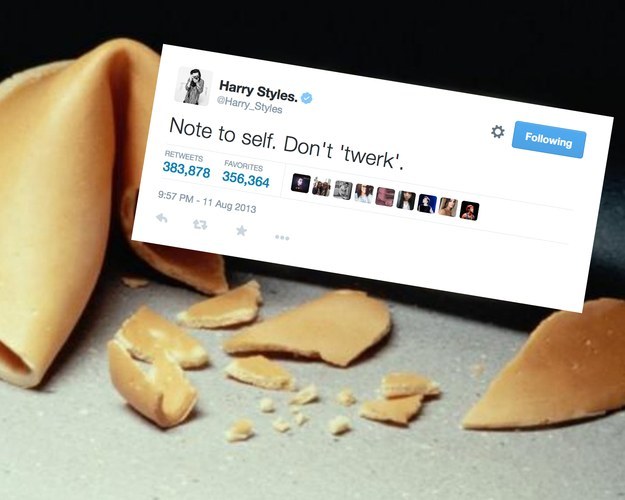 "Negativity isn't the way to go, smile more, eat some chocolate"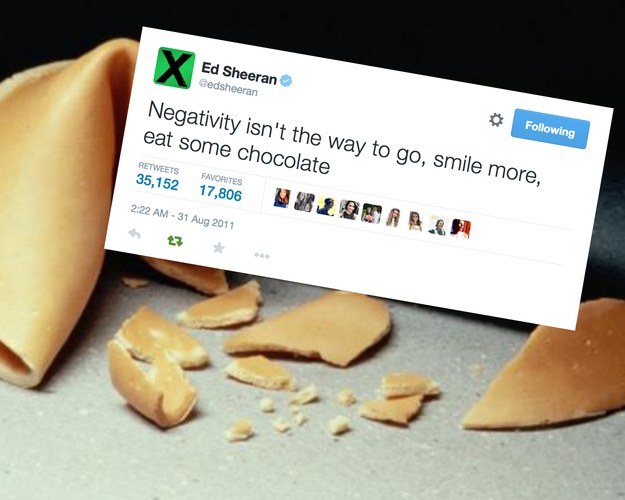 "Total communication equals peace."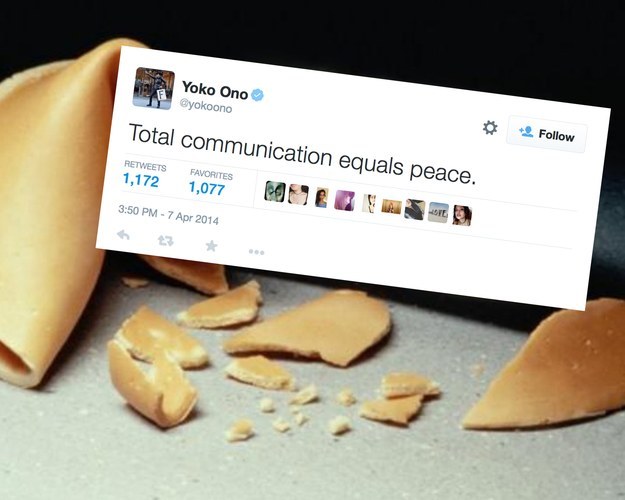 "In the substance of LOVE you will find Pain Hurt and Forgiveness."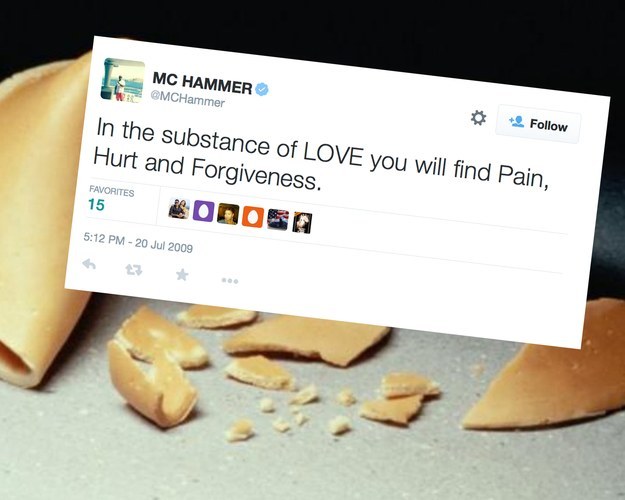 "Everyone needs to know that hope floats...grab the strings and pull it back to you"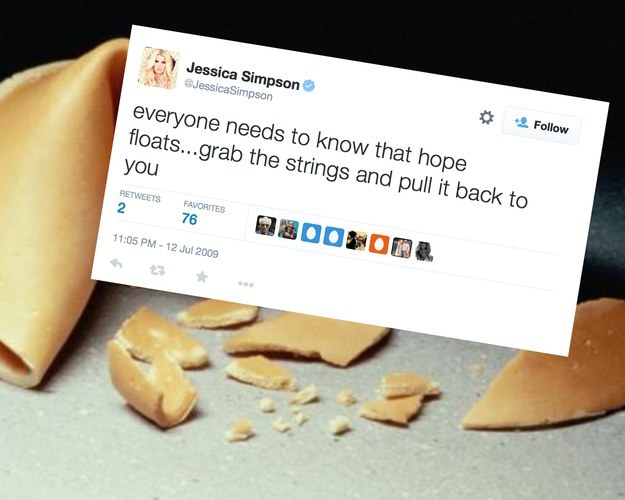 "Don't think about it too much, too much, too much, too muuuch!"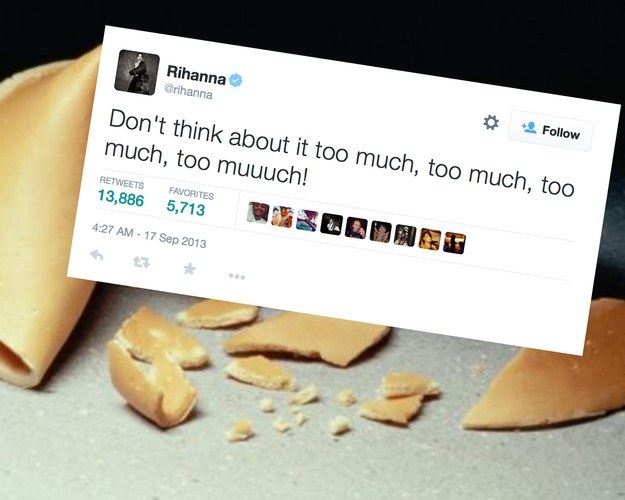 "Hardly hardly hardly forget anything."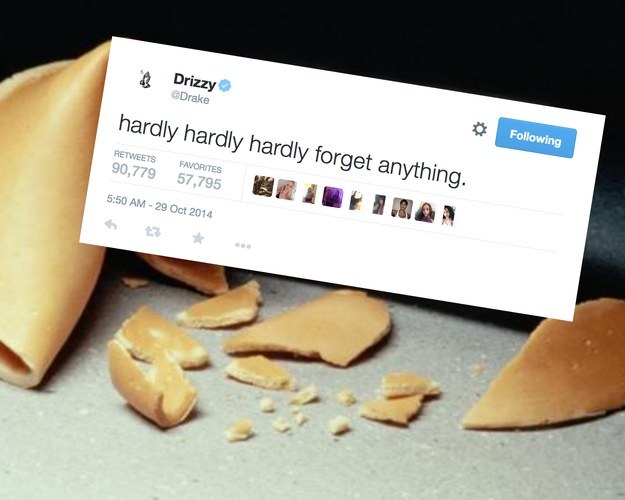 "Remember, you can do anything. And if you can't, you can probably watch someone else do it on YouTube."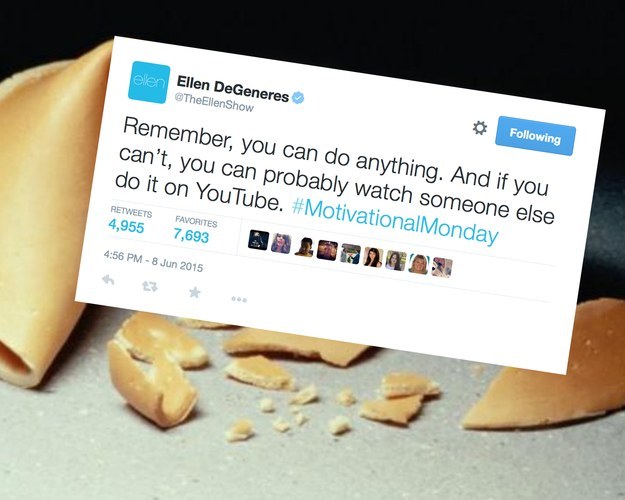 This post was created by a member of BuzzFeed Community, where anyone can post awesome lists and creations.
Learn more
or
post your buzz!