This post has not been vetted or endorsed by BuzzFeed's editorial staff. BuzzFeed Community is a place where anyone can create a post or quiz.
Try making your own!
This Arts University Fused DC Superheroes With Shakespeare
Velvet capes galore just in time for the release of Batman v Superman, giving you some serious #UniGoals.
The Arts University Bournemouth in the south of England is by far the best place to go to if you wish to see your nine grand a year going towards quality education and some pretty awesome time. These pictures will prove that.
Batman and Hamlet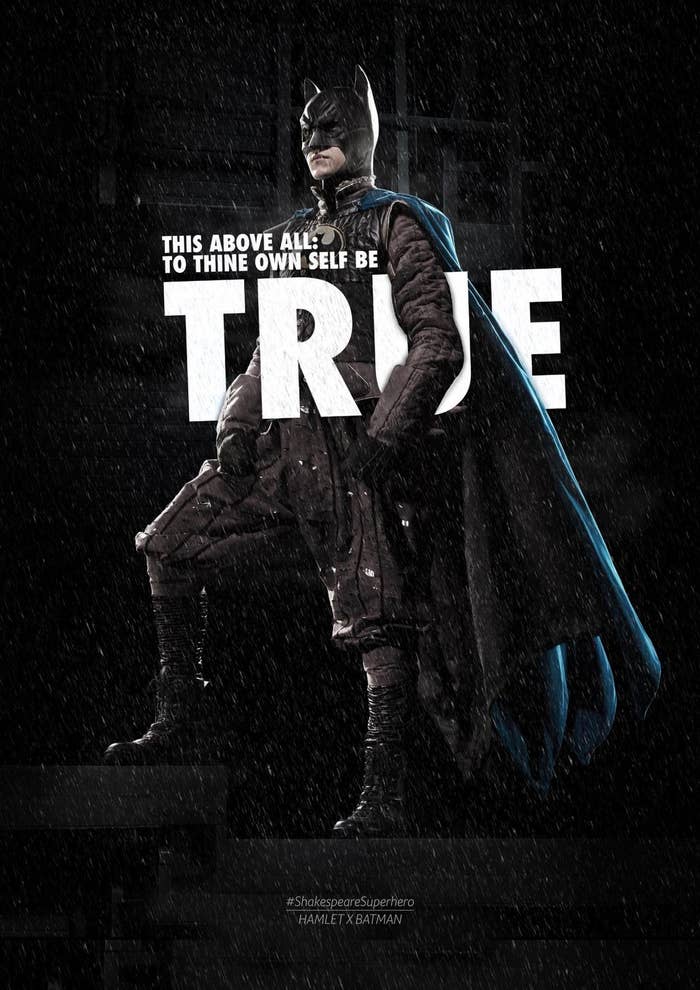 In honour of Shakespeare Week and the 400th anniversary of his death on 23rd April 2016, and the release of two DC films, Batman v Superman: The Dawn of Justice this week, and Suicide Squad later this year, students from the BA (Hons) Costume and Performance Design course collaborated with two other courses to reimagine the iconic superheroes and villains in full Jacobean costume complete with ruffs, patterned silks and ornate cuffs and collars. .
Robin and Hamlet
A series of male and female costumes were designed by AUB lecturers Will Hargreaves and Bunny Winter, and made by second year students under the guidance of tutors Mandy Barrington and Katerina Lawton. Each design involved the construction of either a doublet or bodice, but fused Jacobean period costume with emblematic superhero colours and motifs. The hat and prop making processes were aided by tutors Wayne Martin and Sam Edwards.
Bane and Macbeth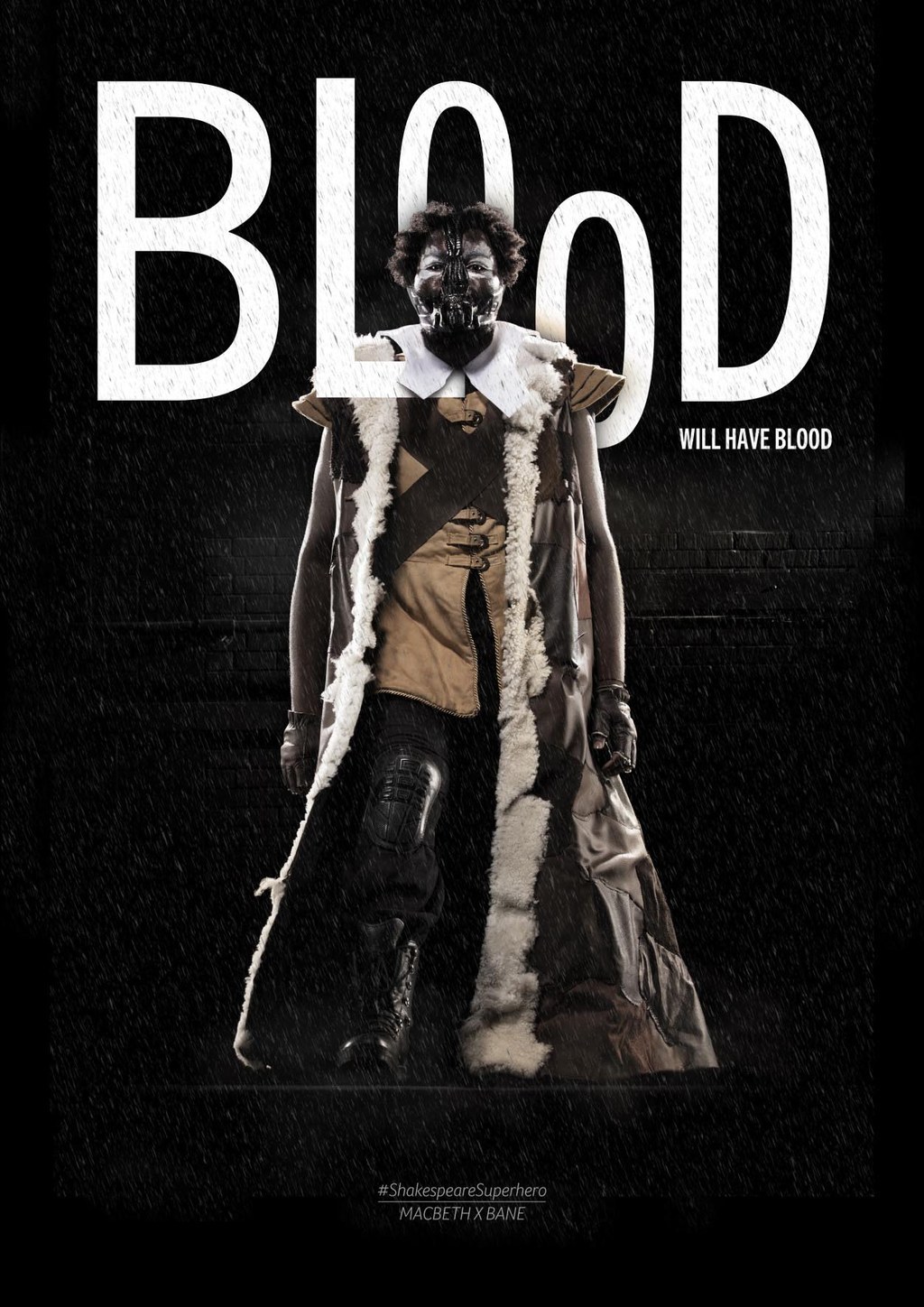 The idea was to celebrate Shakespeare in a fresh way by reimagining what DC comic characters would look like if they had been around in the Jacobean era – it was a hugely successful experiment and these costumes provided a great way to introduce his work to a new audience.
- Will Hargreaves, co-designer
The Joker and As You Like It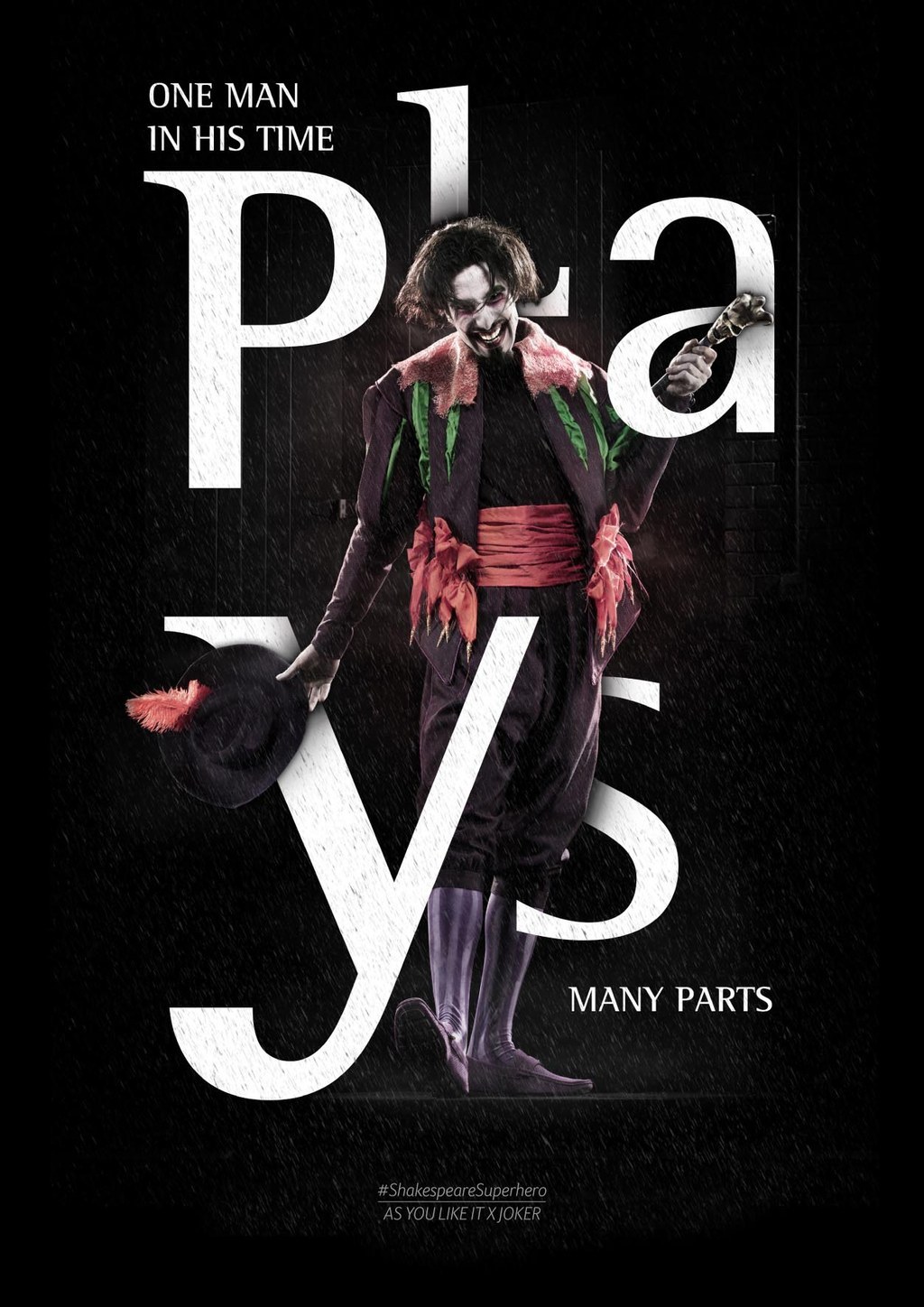 Fabrics appropriate to the period such as silks, wools, linens and leather were sourced from London and primary research was carried out at the Victoria and Albert Museum's archive where students were able to access original 17th Century garments.
Catwoman and Measure for Measure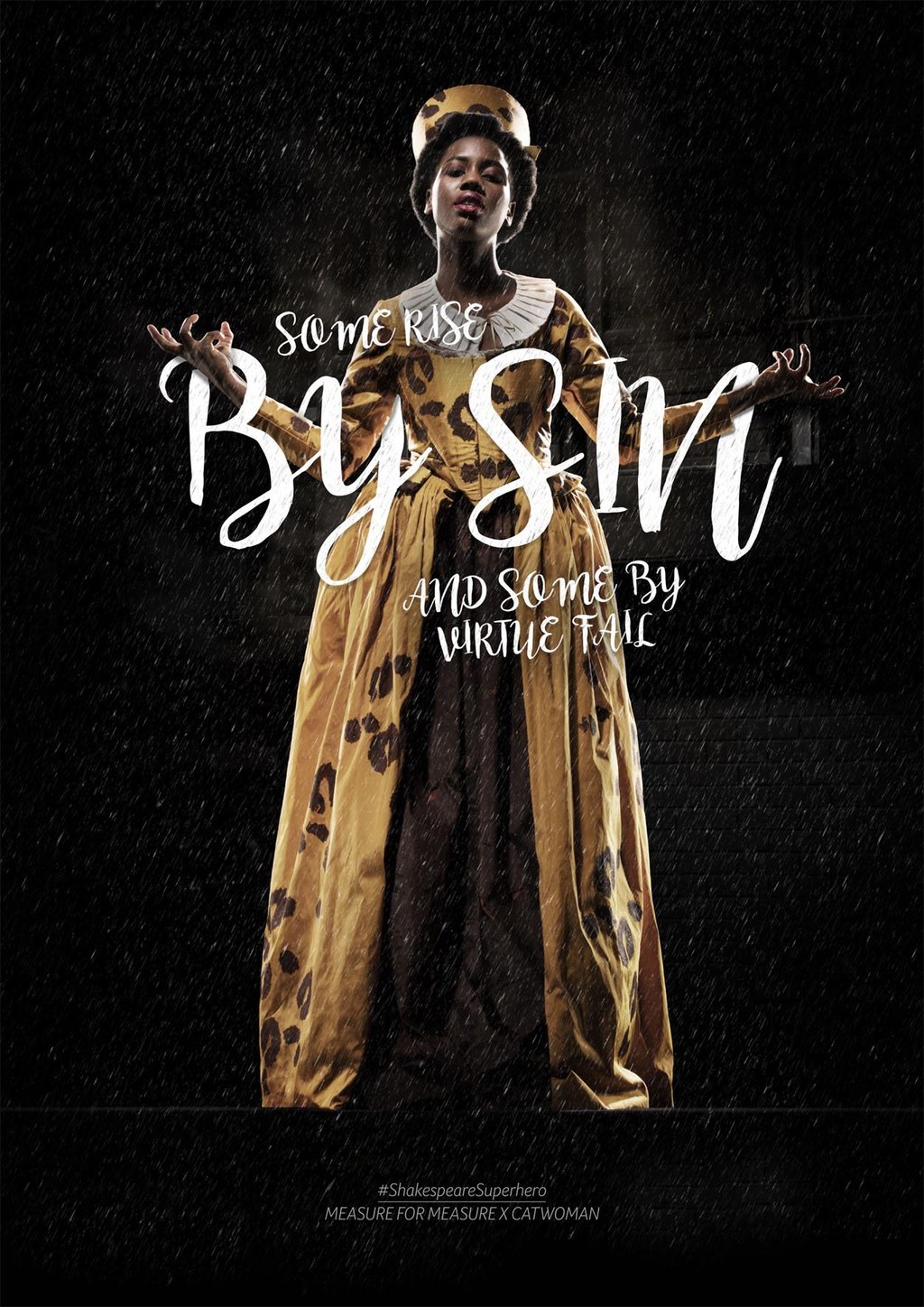 Further accessories and props were sourced, and the costume making was supervised by third year student Jess Hewett.
Alfred Pennyworth and King Lear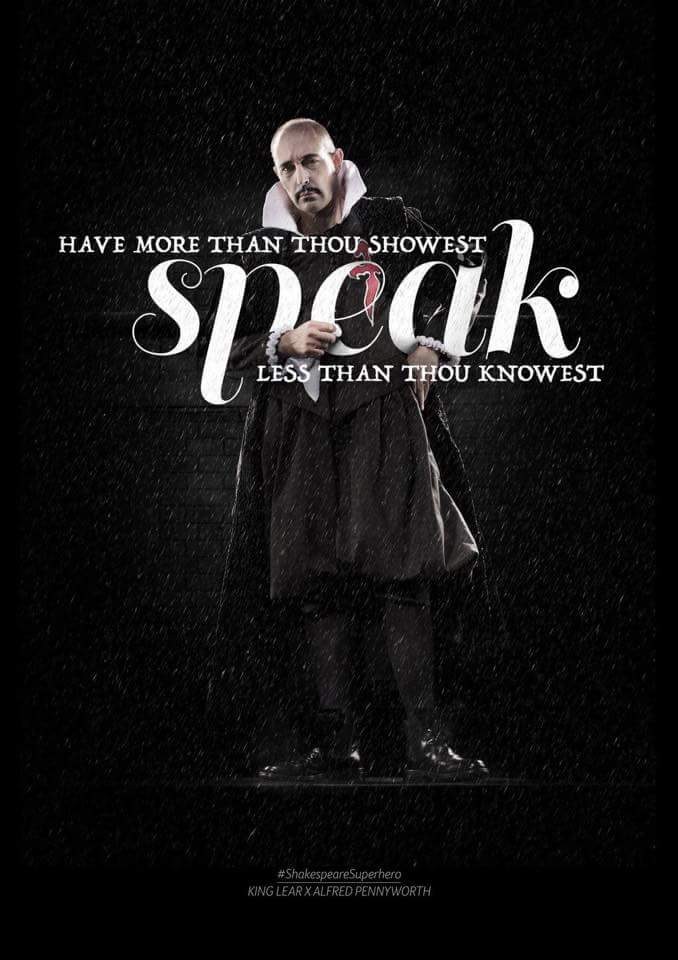 The images were photographed by AUB alumnus Andy Bate, who created a dark, rain-drenched world for the characters, who were played by students from the BA (Hons) Acting course. Then, students from the BA (Hons) Visual Communication course took famous Shakespeare quotes and integrated them with the characters.
Harley Quinn and A Midsummer Night's Dream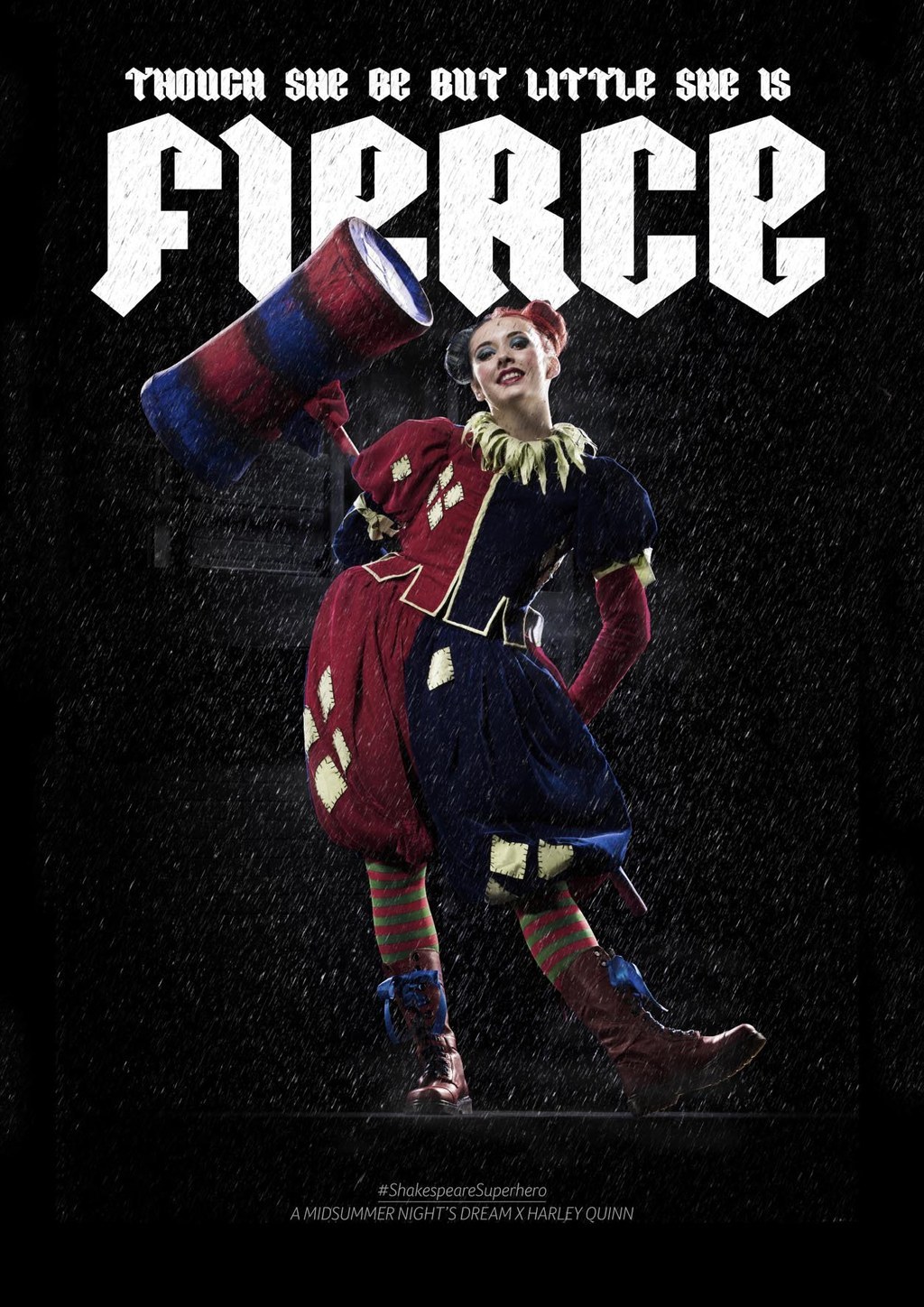 The Flash and As You Like It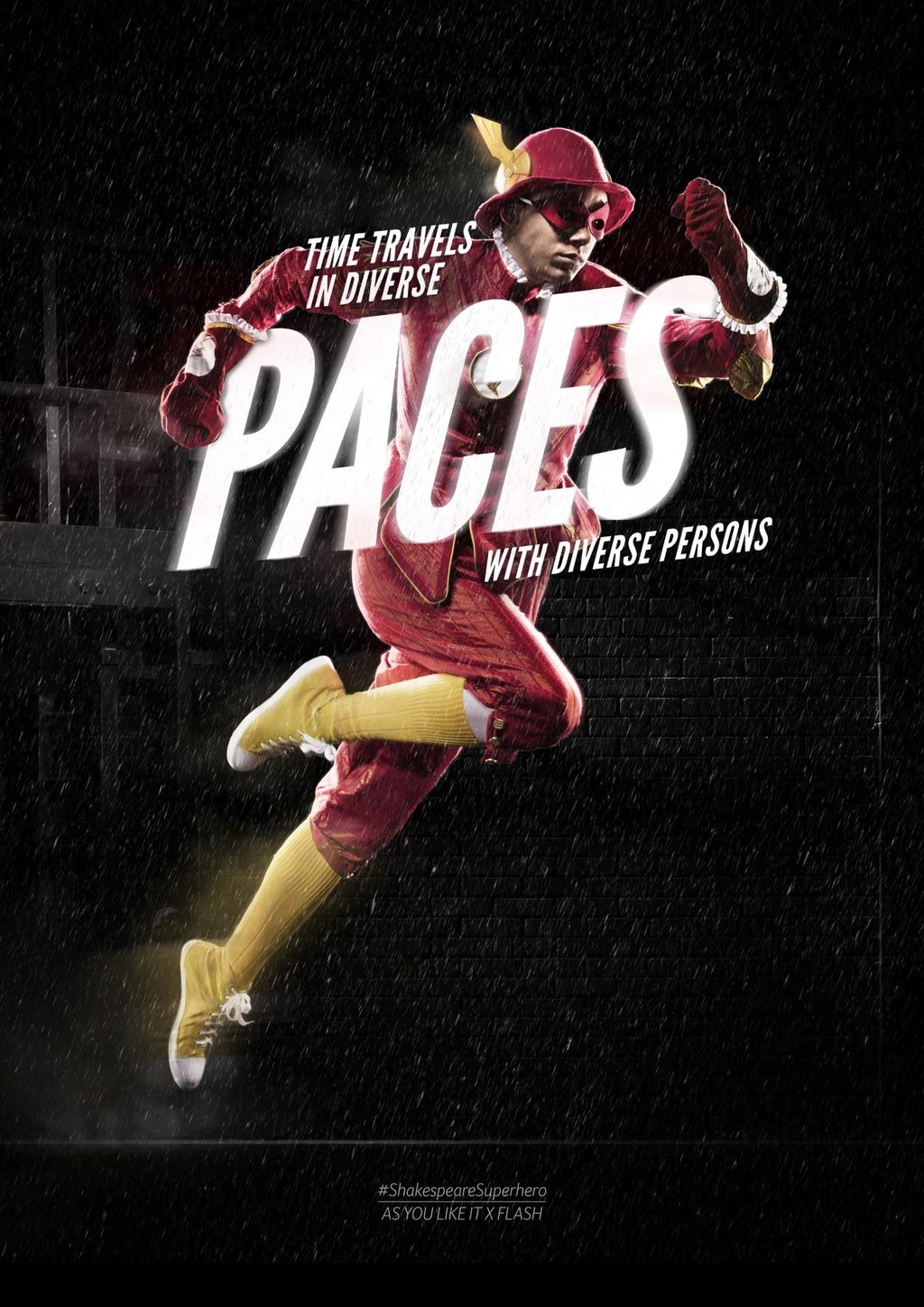 Make-up and hair were done by the students collectively, with great help from Megan Barnett.
The Riddler and Twelfth Night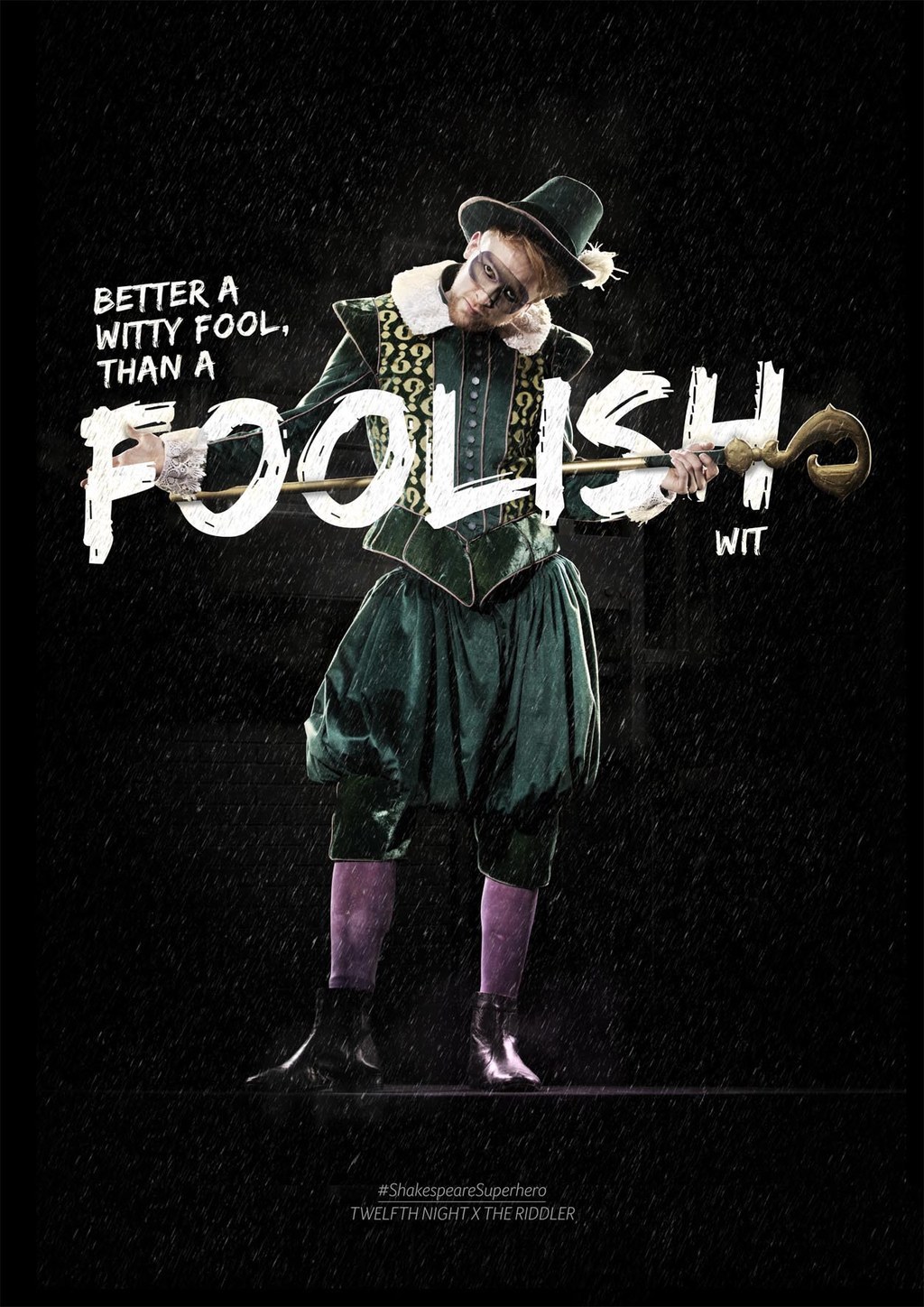 Of course, an awesome project like this required an even more awesome homework: to watch all nine Batman films throughout the summer.
Green Arrow and the The Merchant of Venice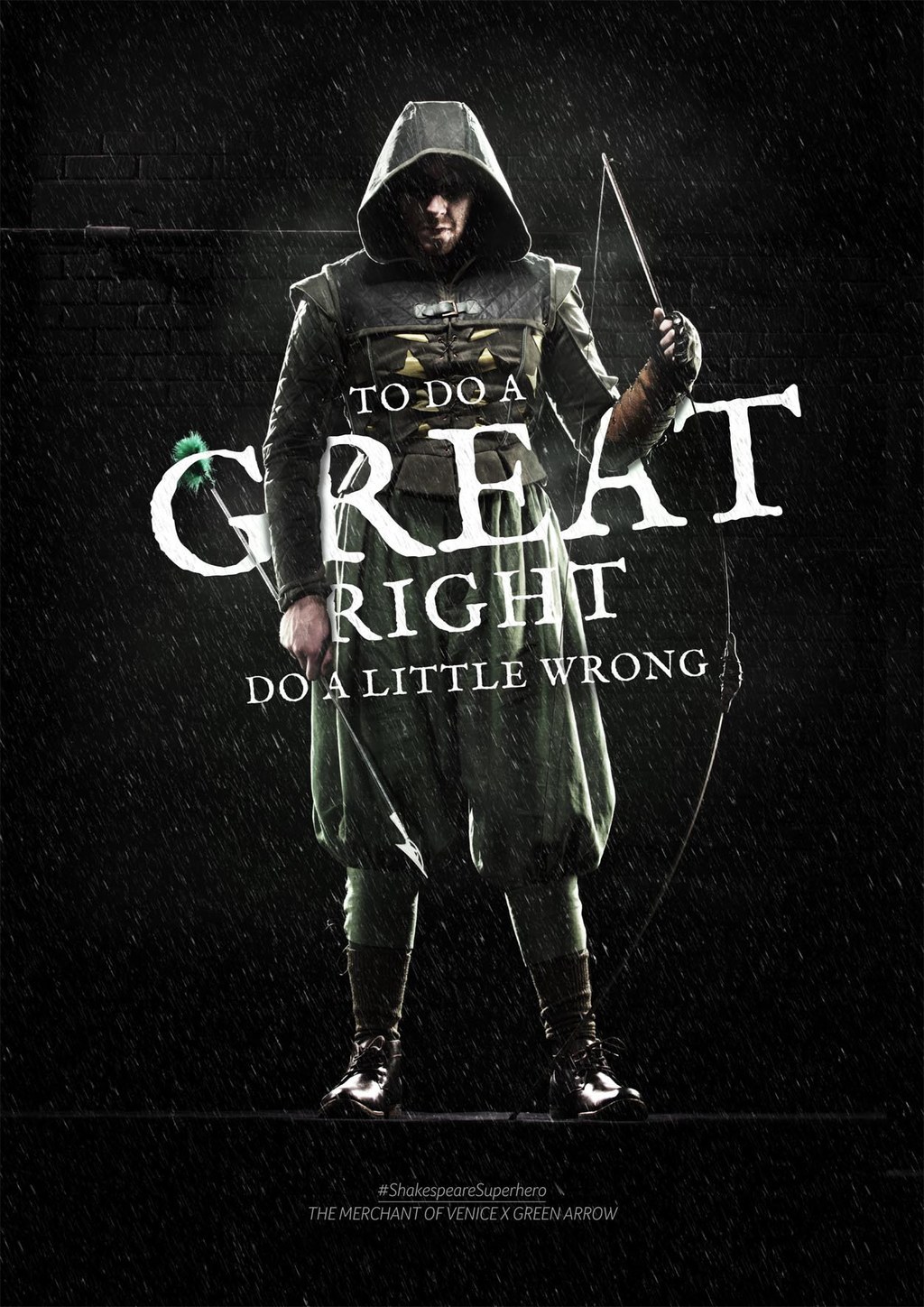 Scarecrow and The Tempest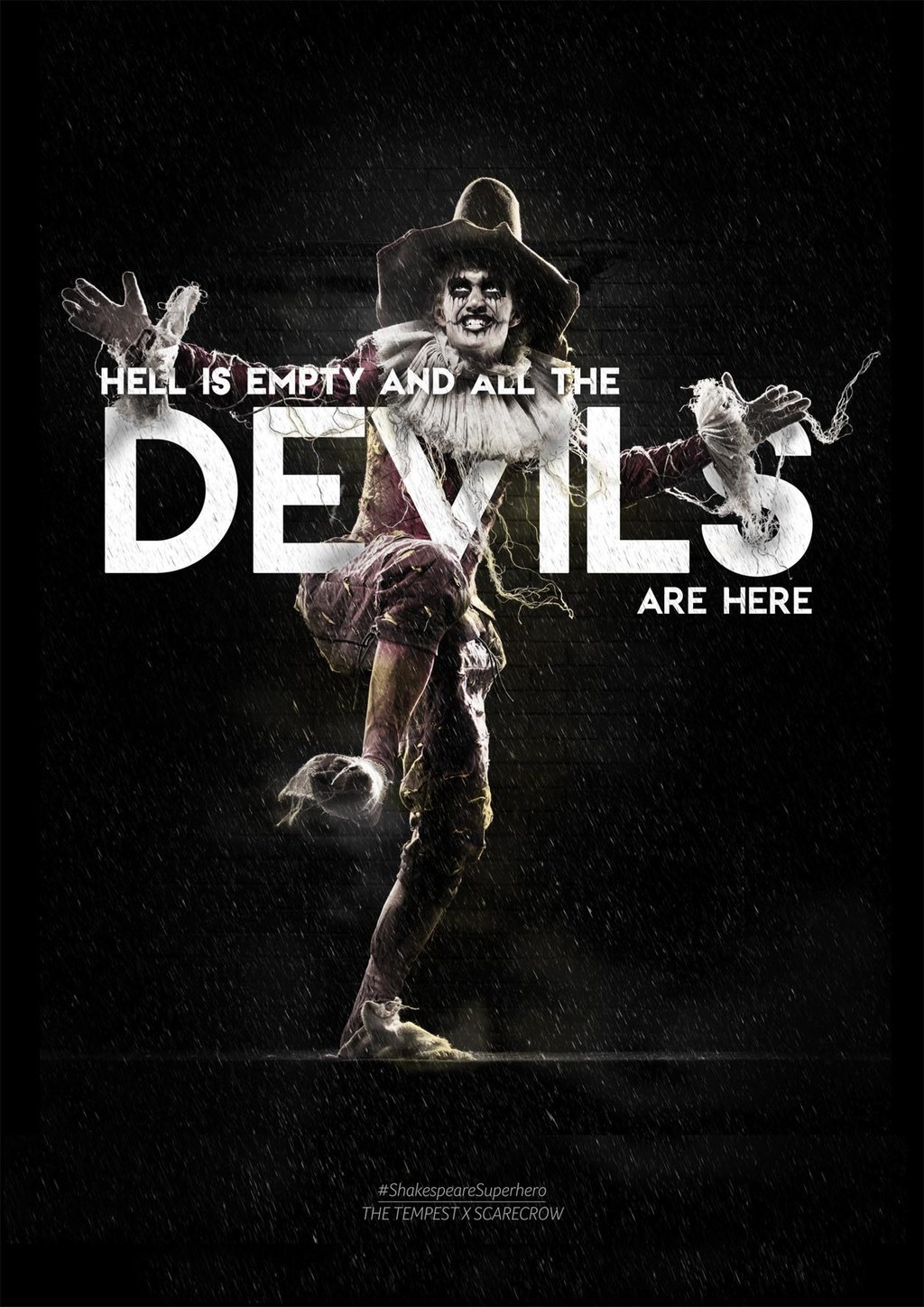 Commissioner Gordon and Hamlet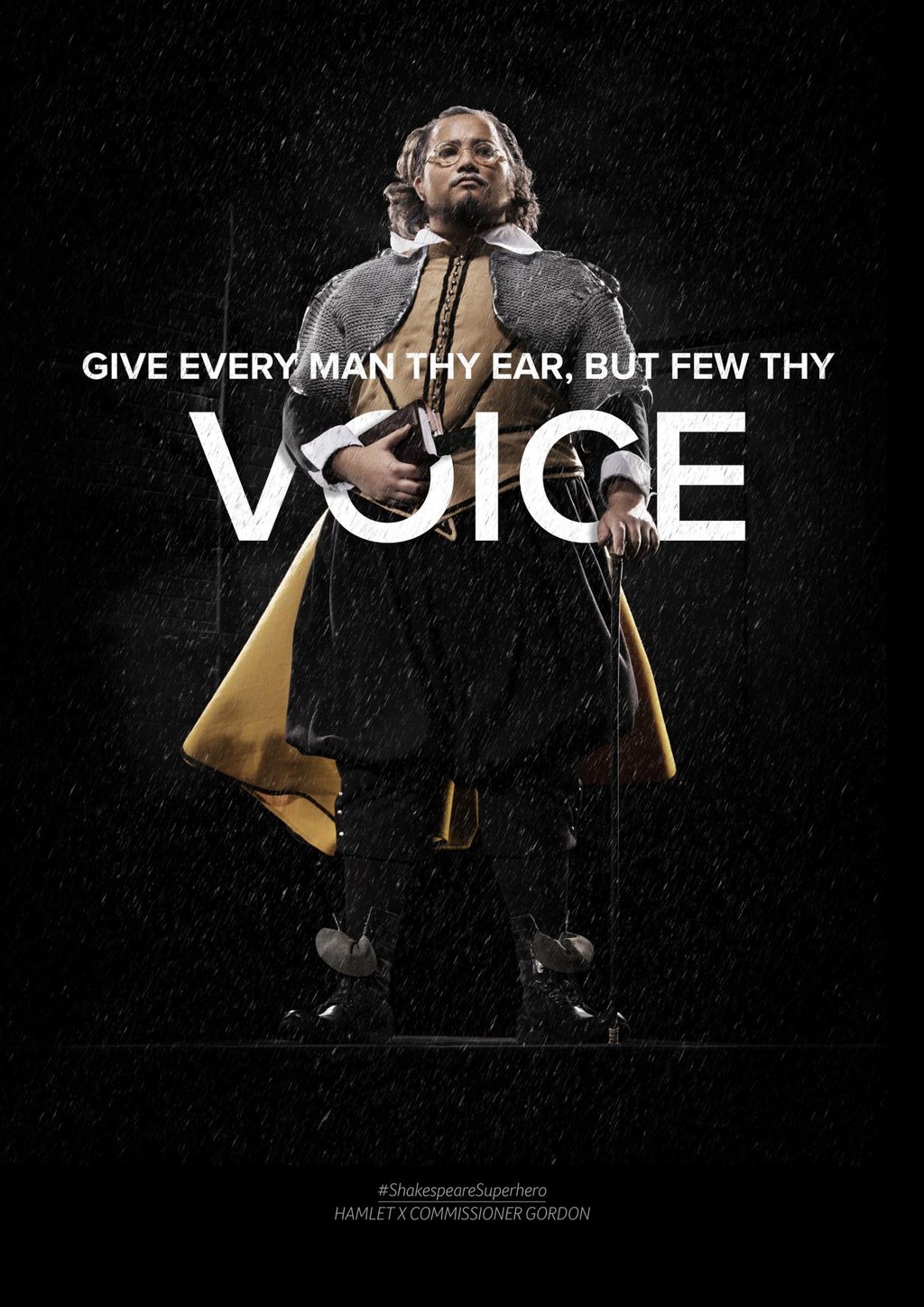 Ragman and The Tempest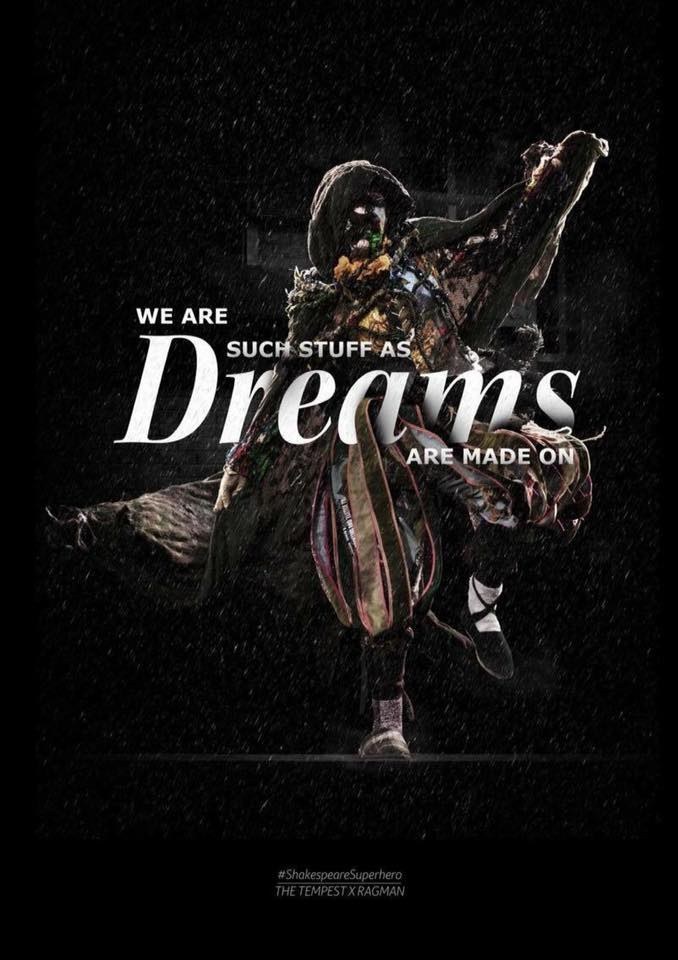 The Penguin and Titus Andronicus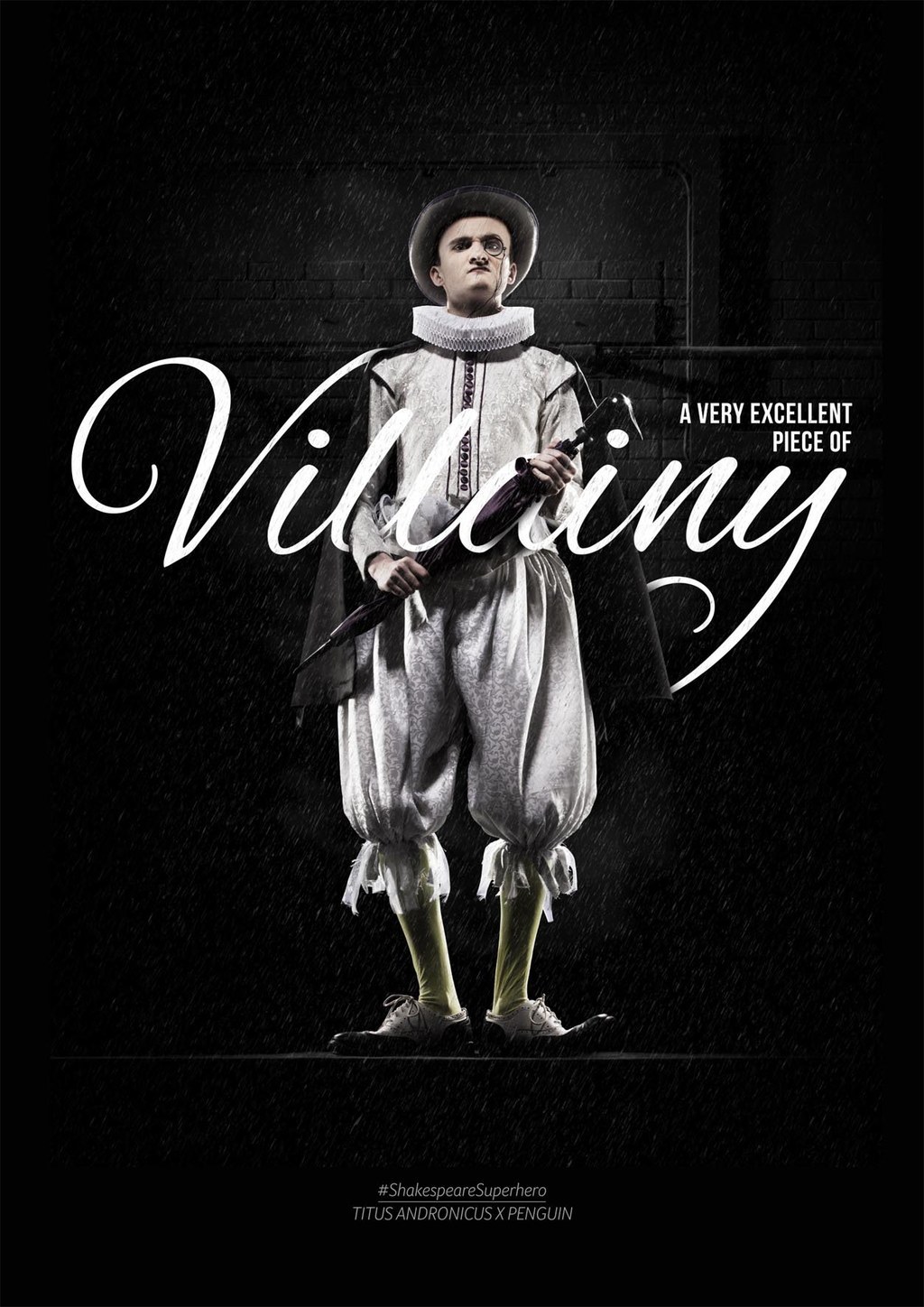 Two Face and Hamlet
Mad Hatter and As You Like It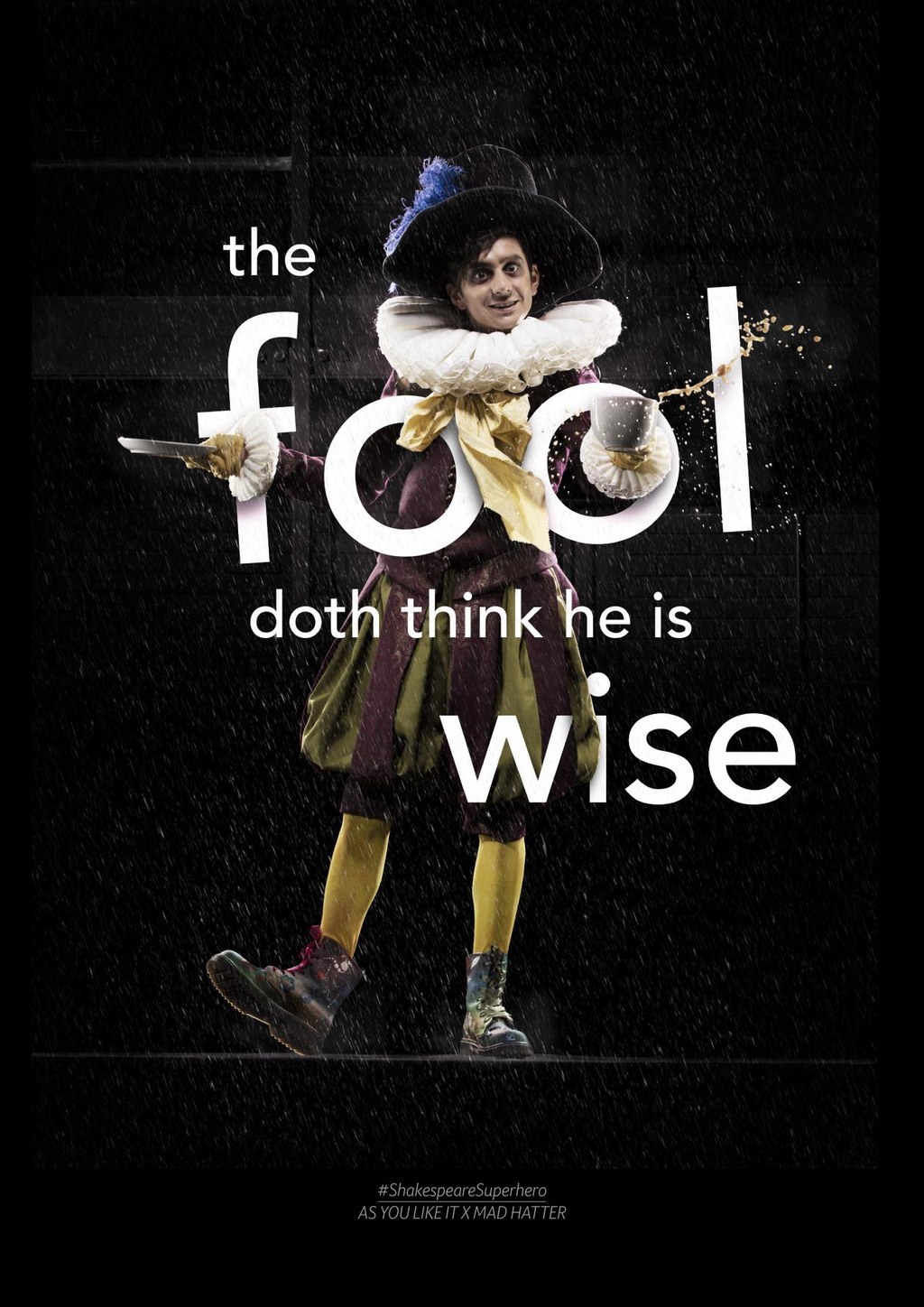 Calendar Man and Twelfth Night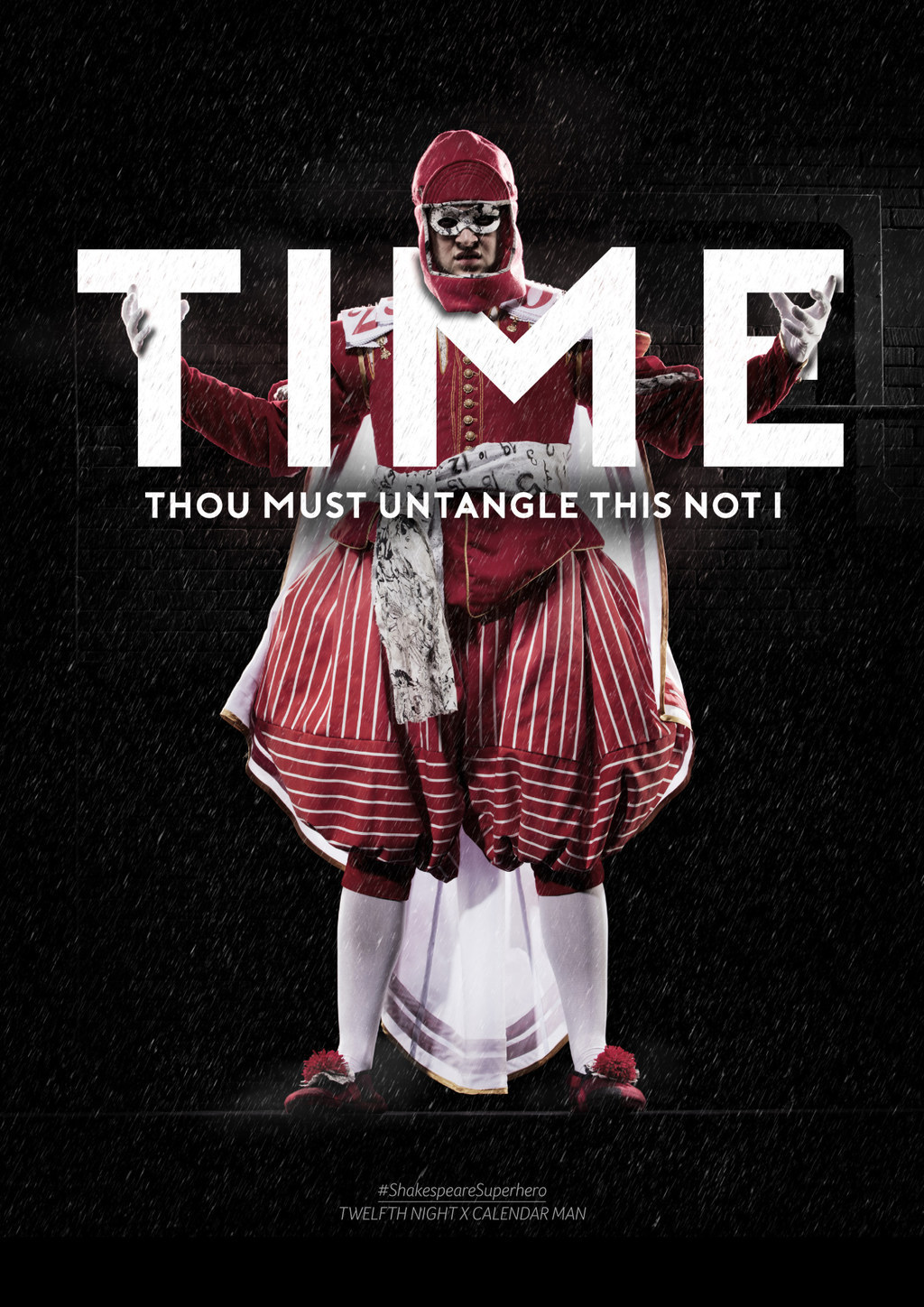 These images are only a fraction of the vast amount of costumes and props the students created for this project – to see more, search for #ShakespeareSuperhero on Instagram and Facebook.
And if you liked this, stay tuned for the course's next project, Jambusters: a short feature film celebrating women's efforts in World War II.