Pin it for later!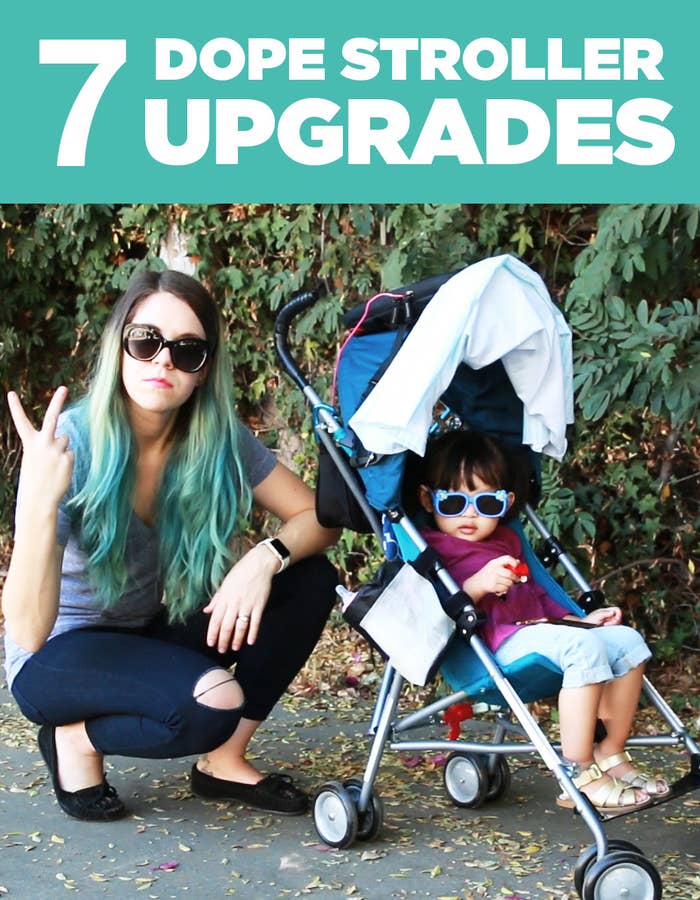 Supplies:
Three binder clips
Security blanket
Instructions:
1. No bottle or juice box storage? Add a velcro cup holder to the side of the stroller.
2. Add a more comfortable, durable grip to simple stroller handles by wrapping them in tennis grip.
3. No storage? Take a flat zipper pouch and add velcro tape to the back. Remove the sticky side of the tape and tape the zipper pouch to the backside of the stroller.
4. Need even more storage? Find a cosmetic/travel bag with loops on the side. Attach a carabiner to either side, then hook onto the two stroller handles so the bag hangs in between the handles.
5. Need extra shade? Use binder clips to attach a security blanket to the existing shade cover of the stroller. Let the blanket hang from the shade cover for more complete coverage.
6. Adding small strips of reflective tape to the legs of the carriage will serve as an additional safety feature for nighttime stroller walks.
7. Want to get real fancy? Clip a solar-powered phone charger to the stroller shade cover for on-the-go phone charging.
8. Voila! You're ready to stroller in style.