The spelling of the word whiskey can be a hotly debated topic. I often refer to the delicious spirit as "whisky," paying homage to the way it is spelled in its homeland of Ireland and Scotland. However, here in America, the liquor is most commonly spelled using the ending "ey."
Just like anything else, it's a process of extensive tasting, learning (researching and studying) and familiarizing over an extended period of time. Whiskey, as a general category, is encompassed by many sub-categories such as Irish, Scotch, Canadian, American, Japanese, Indian, etc., which are usually named after the country of origin. Each country also has various categories of whiskey, in which locally-governed laws dictate how each whiskey is defined and what distinguishes one from the other, even though some laws may overlap. There is, undoubtedly, much information to learn just from each style of whiskey. Once one develops an understanding of the whiskey, tasting and consuming it becomes a little easier and more enjoyable. Then you begin to properly learn and figure out what you enjoy the most for each style. Have I discouraged anyone yet?
You probably sample many excellent quality whiskeys for inclusion on the menu.
How do you reject something and decide between what is just really good from what tastes outstanding? If something falls into the latter category, how does it make it good enough for you to think customers would enjoy it rather than something you alone like?
Over the past decade, I have sampled hundreds of whiskies from all over the world; some much older than I, and some barely old enough to crawl; some I still dream about; others I can't forget about fast enough. When sampling new selections, I like to keep it non-biased and try not to see what I am sampling and develop a profile. I have to admit: I get thrown off completely from time to time. I will then make a sound judgment to whether or not it stands out and is worth putting it on the list. Our current
Book of Whisky
includes 550 selections from many styles, some not commonly seen, such as Single Grain Scotch or Single Malts, from uncommon countries. We pride ourselves on the many highly-rated and extremely rare selections that are rarely seen on one list. But looking at the bigger picture, we have to cater to all palates, and we are proud to offer many of the mainstream selections.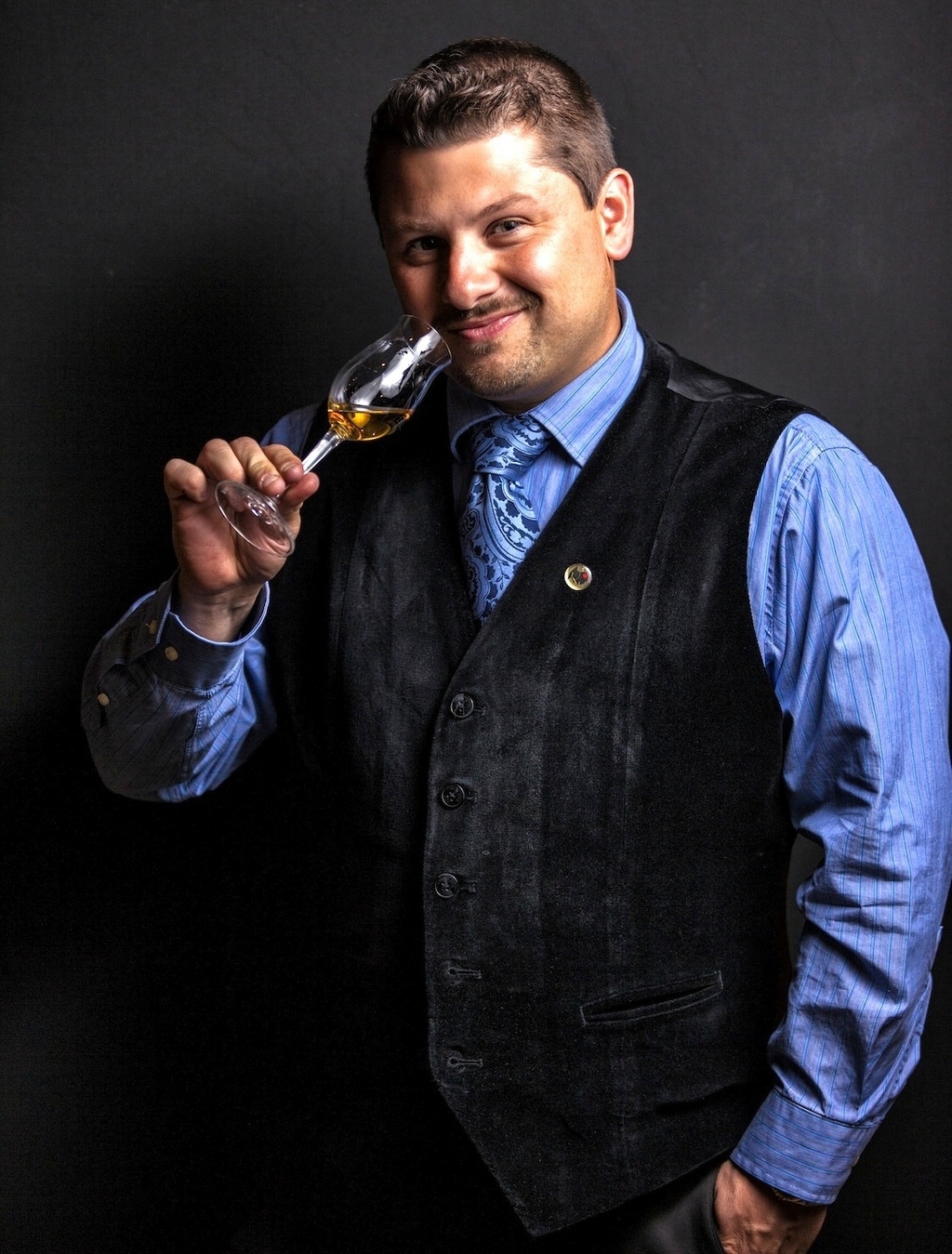 What is the proper etiquette for drinking whiskey?
The goal is to never come off foolish but impress people. I, and probably everyone else reading this article, would love to come off like I walked out of an Old Hollywood film when I drink my whiskey. As opposed to cluelessly drinking it too quickly, holding the glass improperly or too much of it!
My question is: who are you trying to impress? You know what you like! Drinking whiskey how you like it is completely at your discretion. I have seen it all (I think). People will look to me for guidance on how to properly taste a new whiskey, in which I will always suggest to cleanse the palate with one swirl and take a second taste to develop descriptors. If the whiskey is too hot or abrasive, I will serve an eye dropper with cold water on the side (instead of ice) and ask them to open or wake it up with just a handful of drops. If it needs additional water, one can control how much to dilute until he or she will find their comfort level. Keep in mind that each dram (pour of whiskey) will be different, as is everyone's palates.
One thing that I feel that we do best in the restaurant is asking our guests the right questions and getting a good feel for what he or she is looking for in a drink—not only for whiskies, but for cocktails as well. As part of the whiskey experience you receive, we pride ourselves in making the best decisions in selecting a whiskey when a guest asks us to choose for them. We think that even the smallest of details matter! It's always a satisfactory feeling when someone's expectations are surpassed, which happens quite often.
We offer an assortment of unique and rare flight selections of various whiskey styles and ages, which many guests find attractive. Others like to mix it up themselves. The bottom line is that whiskey can be enjoyed at any time and especially with one of our
award-winning steaks
. There is most certainly a whiskey for all occasions.
Our Book of Whisky is available during lunch and dinner at Delmonico Steakhouse seven days a week, as well as our unique selection of specialty, vintage and
whiskey cocktails
. Any other offerings, you'll have to come and see me personally. You can find me behind the Delmonico bar every Tuesday through Saturday evenings and sometimes Mondays, when I'm not traveling. See you soon!