Hello internet friends. I'm Nicole, a veteran makeup artist, clothing designer AND THE MOST APPALLED PERSON ON THE INTERNET. Anyone who's seen my Instagram knows that I am obsessed with liquid lips and as an indie brand owner, I like to support other indie brands. HOWEVER ONE THING I DO NOT SUPPORT? DIGITAL BLACKFACE. I'm sure you're asking yourself UH NICOLE WHERE ARE YOU PULLING THIS FROM WHAT IN SEPHORA'S GOOD NAME IS DIGITAL BLACKFACE? Let's look at the last week.
This past week, D. Benoît Cosmetics posted this image of their Matte Liquid lipstick, Perfection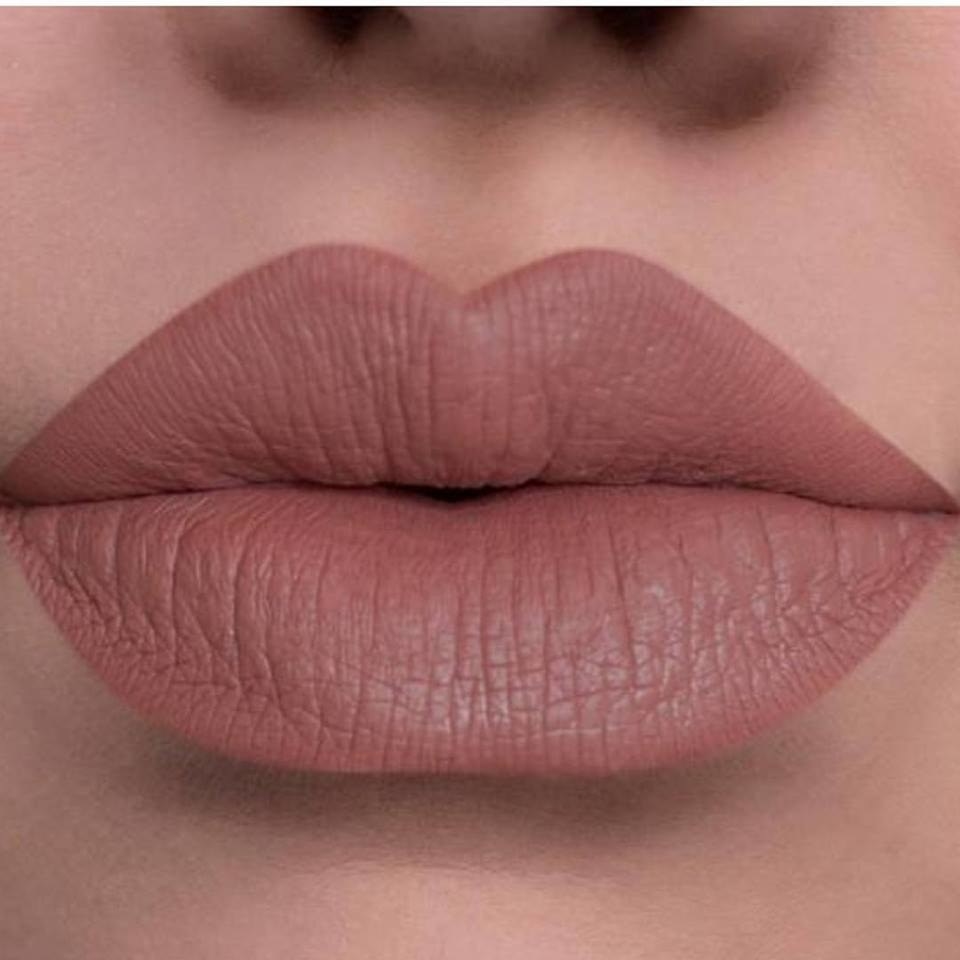 They also posted this photo, showing Perfection on a darker skin tone.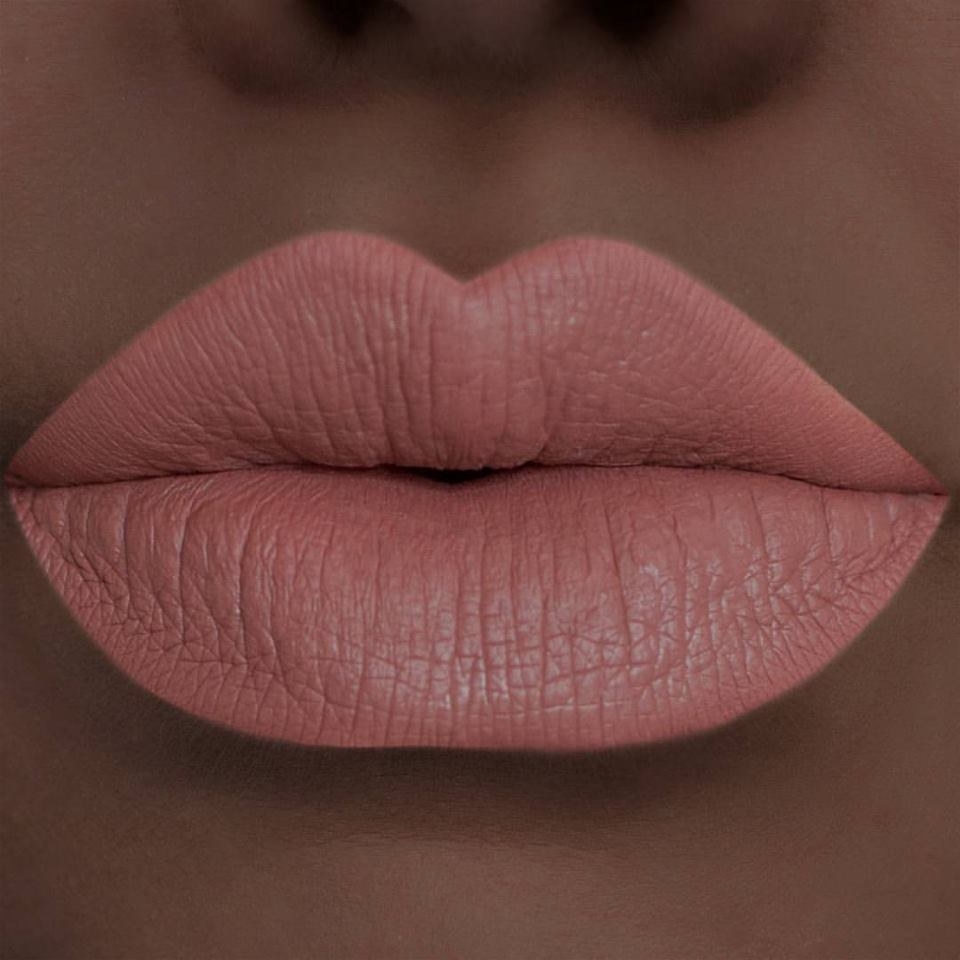 On first glance, the photos are different. One model is a light skin tone and one is a darker skin tone. HOWEVER... If you looks closely, those two images are the same, just digitally altered, making 2017 the year that digital blackface became a thing.
When confronted by Instagram user Anyarose1, D. Benoît did not deny the editing of the skin tone.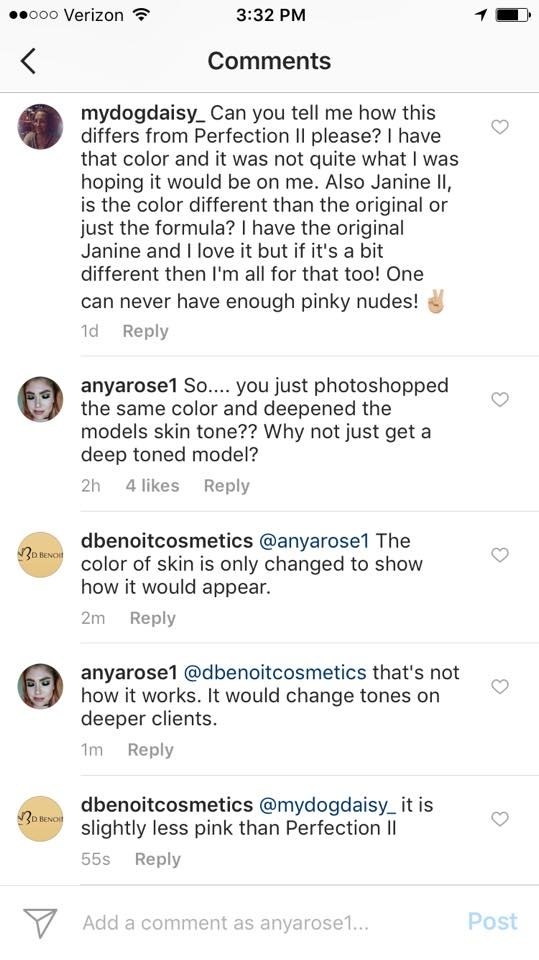 Besides the fact that this brand shows blatant disrespect as well as a clear agenda of not being inclusive to all... as a makeup artist this dumbfounds me.
Every person no matter the shade of their skin has undertones: lighter skin tones have different undertones than darker and vice versa. Photoshopping a lip color on a different skin tone or in this case, photoshopping a different skin tone on a model is borderline false advertising since that's not the way that color will pull on a darker skin tone.
MORAL OF THE STORY: It's 2017. With brands such as Fenty Beauty and Colourpop changing the game, along with a plethora of beautiful makeup artists of every size and skin tone, there's NO reason for things like digital blackface to occur.
This post was created by a member of BuzzFeed Community, where anyone can post awesome lists and creations.
Learn more
or
post your buzz!