The magnifying glass cursor is one of the least helpful iPhone features.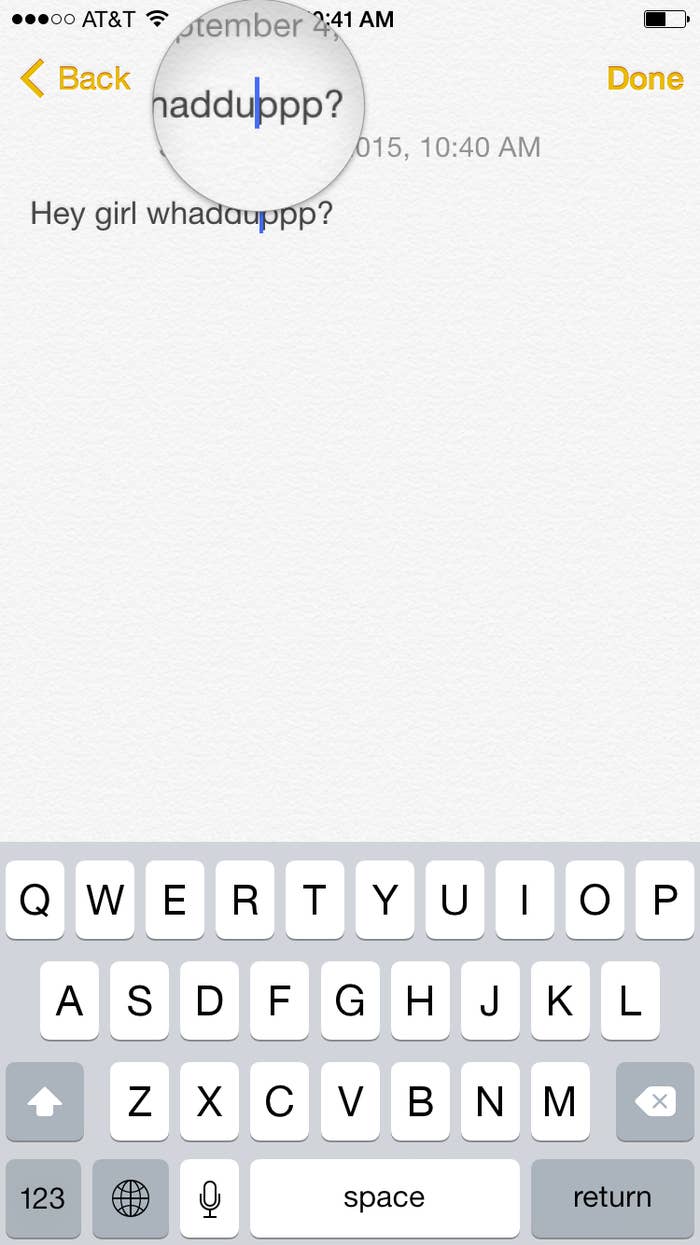 Trying to edit emails or texts on the iPhone is so hard and literally feels like this:
Next ($4, iOS) is a new iPhone keyboard where you can move the typing cursor by swiping left and right on the spacebar.
And you know how you can never tell when caps lock is on because the letters are *always* capitalized?
There's also other cool stuff like emoji prediction...
And a quick way to delete a word with one swipe.
You can download Next Keyboard on iTunes for $4. After downloading, enable it by going to Settings > General > Keyboard.
The app is iPhone-only, probably because Android phones already get Google Keyboard, which rocks and has had a lot of these typing features for a long time (sigh).
Now you can type like a champ. 💪