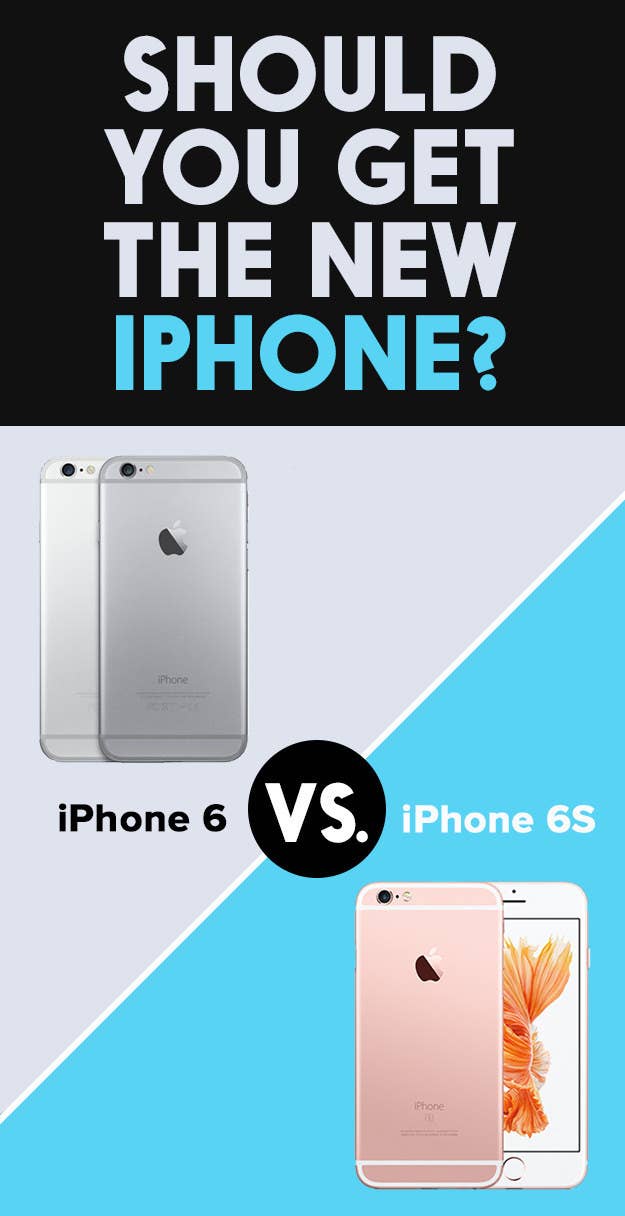 This week, Apple announced two new phones: the iPhone 6S and iPhone 6S Plus. Sure, they're ~new~ and different — but is it worth the upgrade?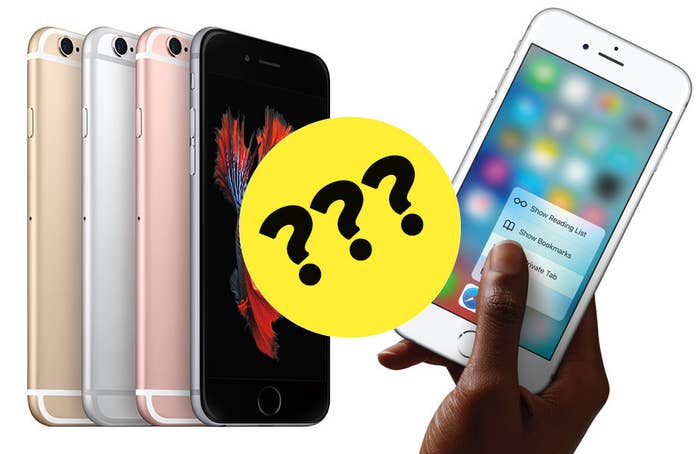 Still on the fence? Read on.

Still running on an iPhone 5S or earlier? Now is the time to upgrade, my friend. The improvements to the camera, Touch ID, and processor will be *significant* for those with older iPhones.
If you're considering making the switch from Android, the iPhone 6S/6S Plus has the most Android-like software yet and it may be an opportune time to migrate. There's even a new app called Move to iOS that will make the transfer easy (available late September). The iPhone finally has a back button of sorts with the latest system upgrade, iOS 9, which will make Android-ers feel right at home. The new multitouch feature, in which you can press down on apps, contacts, messages, etc. to access more options, is very similar to custom actions in Android launchers like Nova and Action Launcher.
You can preorder the new 4.7-inch iPhone 6S or 5.5-inch 6S Plus on Sept. 12.
Or get one in stores on Sept. 25! The 6S costs $199 for 16GB, $299 for 64GB, or $399 for 128GB. The 6S Plus costs $299 for 16GB, $399 for 64GB, or $499 for 128GB.

It's an "S" year (aka an in-between year), so unless you're rocking a truly ancient iDevice, you won't miss out on these new features.
Sure, the new phones have a better camera, faster Touch ID, a more advanced processor, new rose gold hardware, and a newfangled feature called 3D Touch. But many features were overlooked in this upgrade cycle. Here are just a few of the specs the old and new iPhone share: the size (the new 6S and 6S Plus are actually heavier than their older counterparts), the display, video zoom, front-facing camera video recording, battery life, sensors, and operating system. Many iPhone 6 users will find that the new iOS 9 system upgrade is a sufficient improvement.
Apple boasts that its new processor is 70% faster than the previous iPhone 6, which is only significant if you play a lot of mobile games. If you use your phone to check email, look at your Facebook feed, watch the occasional YouTube video, and take some photos, you are totally fine sticking with older iPhone generations.
Thoughts?