Here's How One Tattoo Artist Prevents Tattoo Regret
Watch an artist at work.
Deciding on what to wear for the rest of your life is a serious endeavor — and one artist hopes to prevent tattoo regret by showing clients *exactly* what the finished product will look like on their bodies.
His tattoos are insanely cool, but mostly because of his baller AF technique.
Instead of sketching on paper beforehand, Giovannitti takes a photo of his client, uploads it to his iPad, and sketches the ink *live* while he interviews them.
He records the sketches, so they can watch the evolution. The timelapse videos are completely mesmerizing.
"I ask them to tell me about why they want this tattoo, so it ends up being a piece of their story instead of something inspired by fashion," Giovannitti told BuzzFeed.
This tattoo belongs to Sammie Vasquez. She wanted to commemorate her snake Pele, who she's had for over six years.
"Clients get very excited seeing what's progressed during our conversation, that I was able to pull this thought or vision out of their head. It's usually much more intricate and detailed than what they expected."
Giovannitti uses an iPad Pro and an Apple Pencil, as well as an app called ProCreate, to sketch his clients' body art.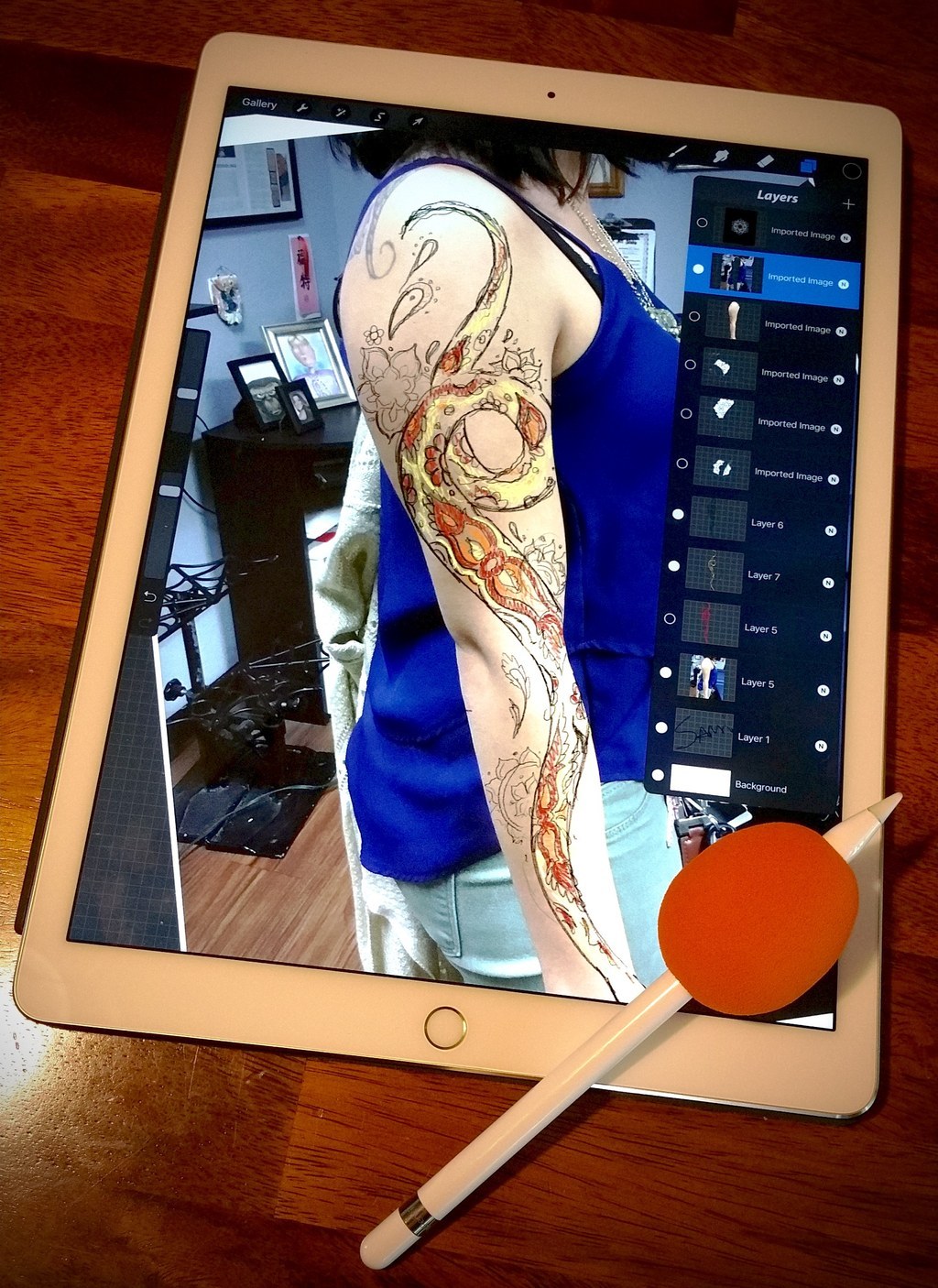 He also uses a soft "egg" grip on the Apple Pencil. It's designed to teach kids how to hold a pencil correctly, but Giovannitti uses it to prevent his hands from cramping while drawing for hours on end.
After the design is finalized, Giovannitti will draw the art on the skin with marker, then tattoo the first layer of ink.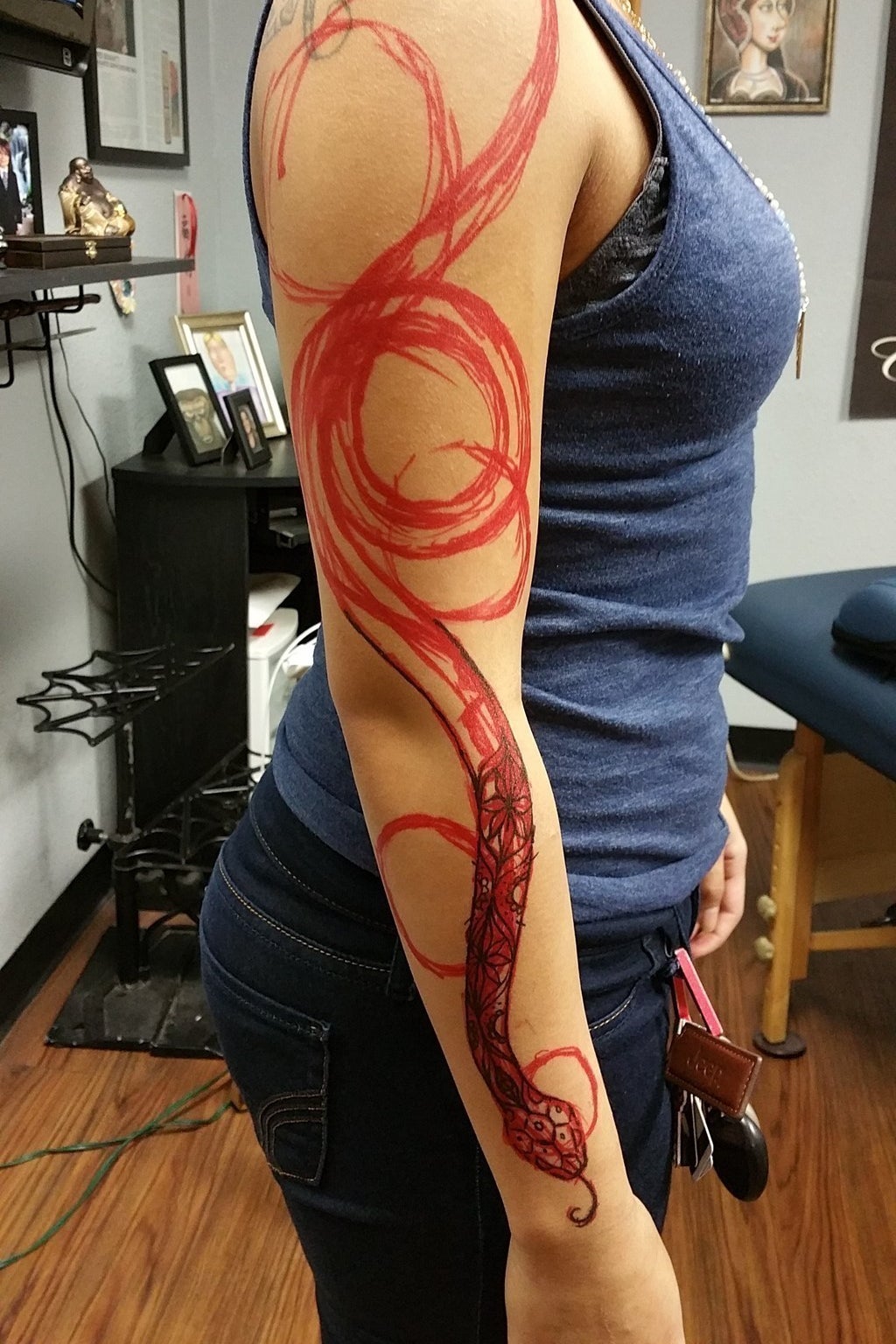 Finally, during another session, he'll add more intricate details.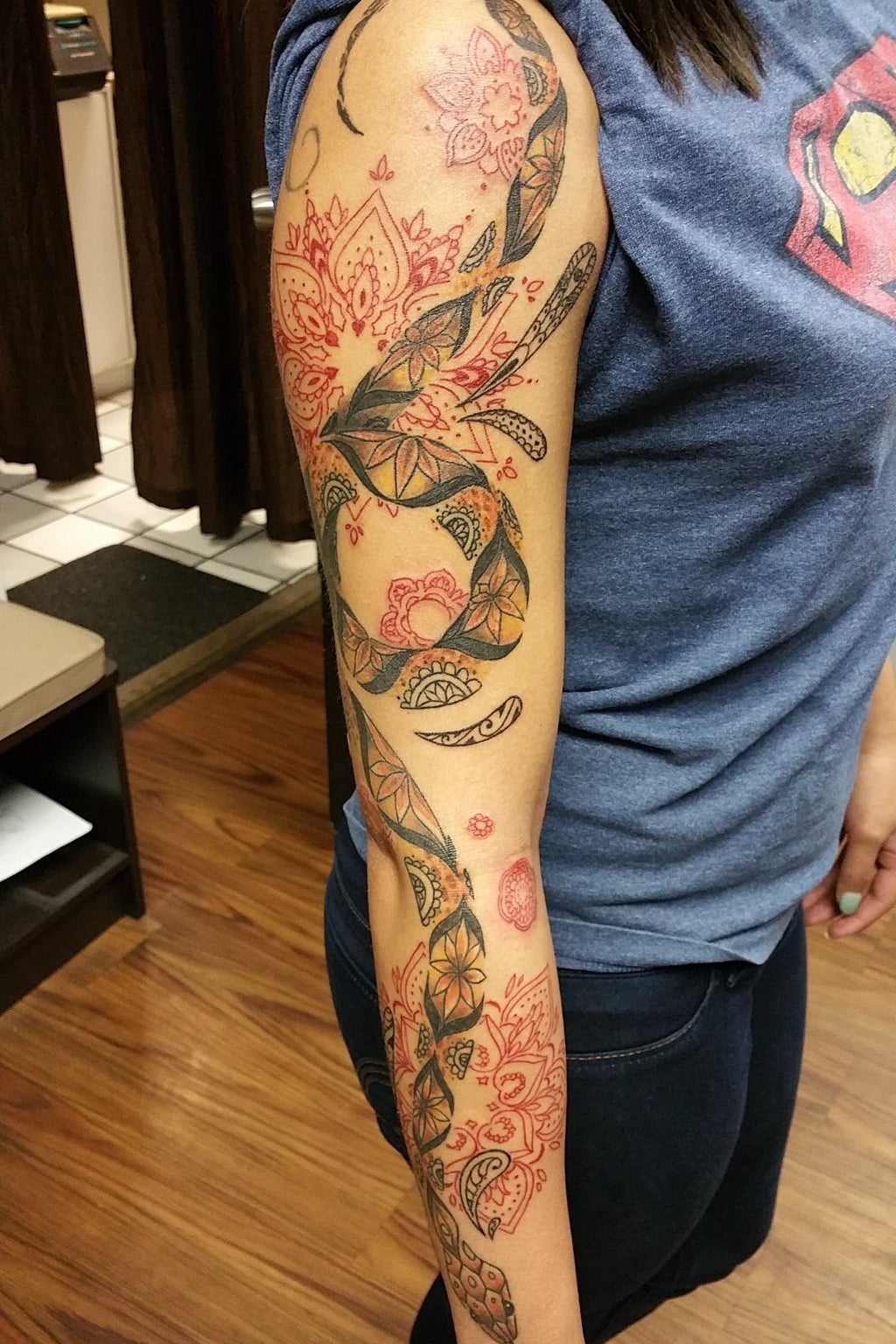 The result? A work of body art that's more of a collaboration than a commission.
"I want to give my clients something to brag about. I will do everything I can to spoil you."