Sad news for Rdio fans: the streaming service filed for bankruptcy and its assets are being sold to Pandora.
I love Rdio more than anyone but, today, realized that it's finally time to switch to Spotify.
There's a really easy way to transfer your Rdio playlists to Spotify. It's a website called Soundiiz.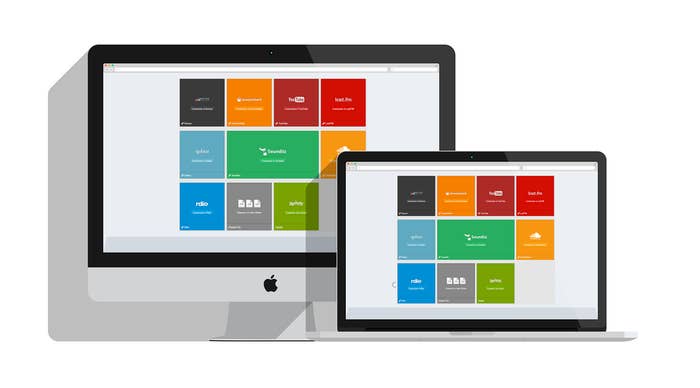 First, click "Start Converting," then log in to your Spotify and Rdio accounts from the Soundiz page.

Then drag and drop the desired Rdio playlist to the Spotify hub.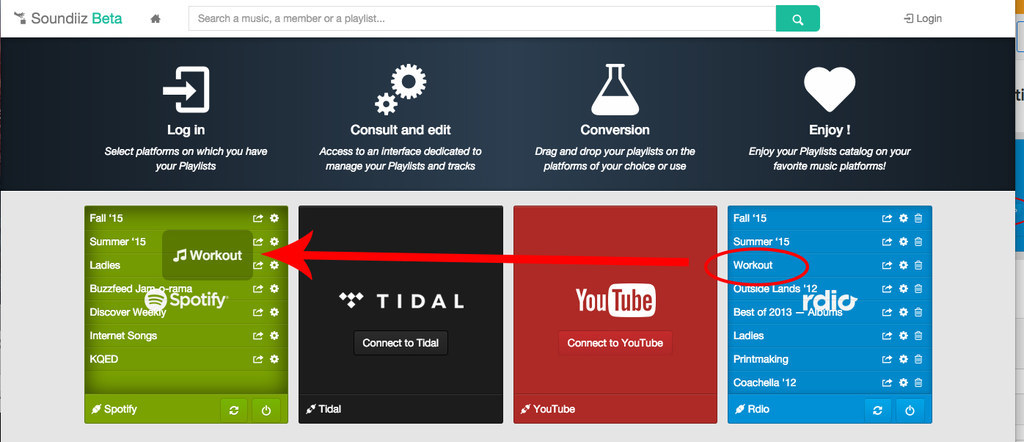 After a few minutes, Soundiiz will load all compatible songs to your Spotify account.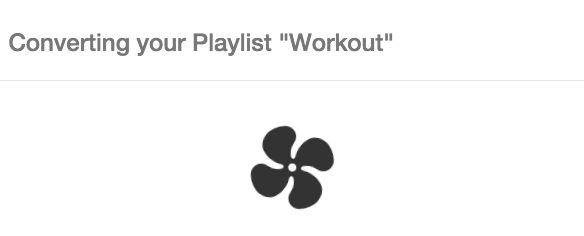 Great success!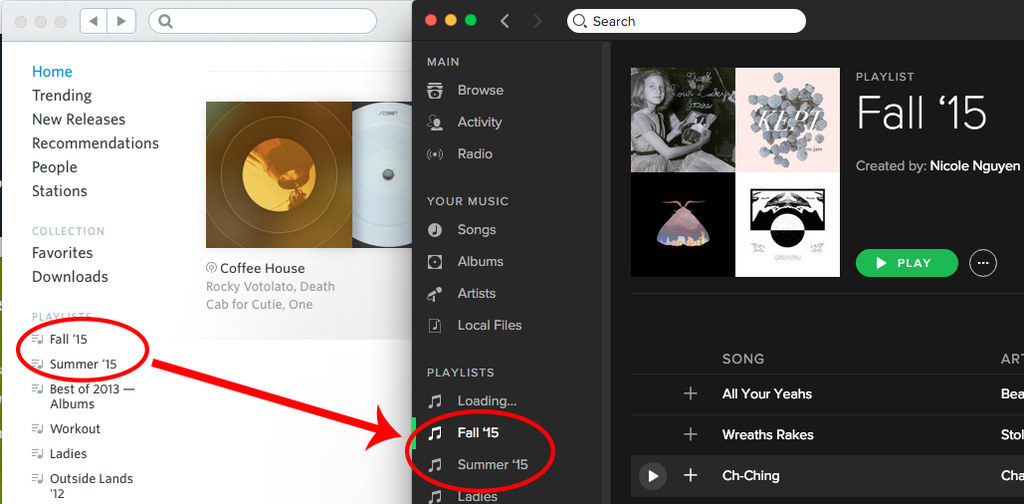 Currently, there's no way to sync your Favorites or Downloads from Rdio.

Goodbye, Rdio. I'll miss you. 😢