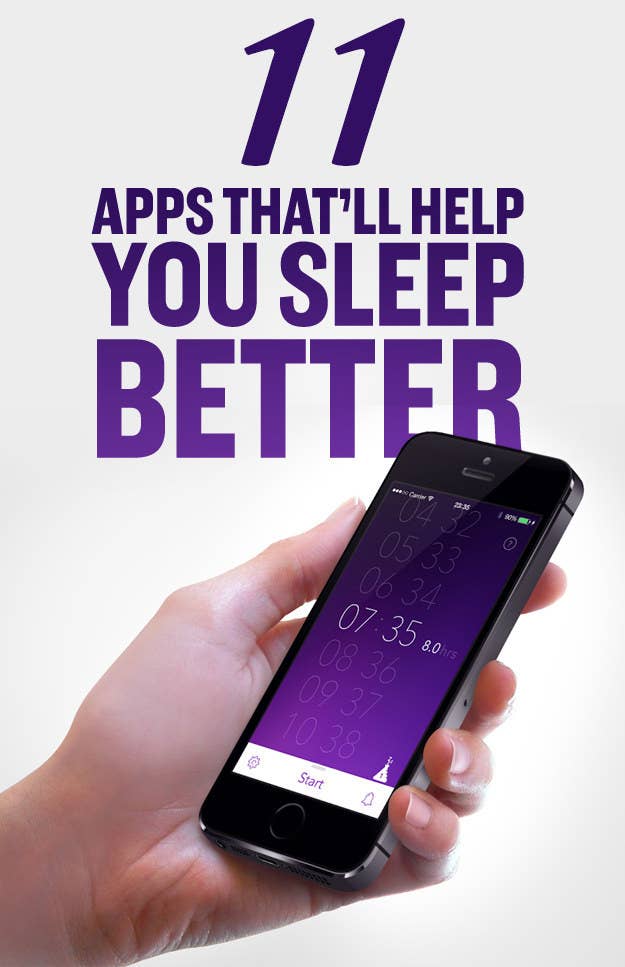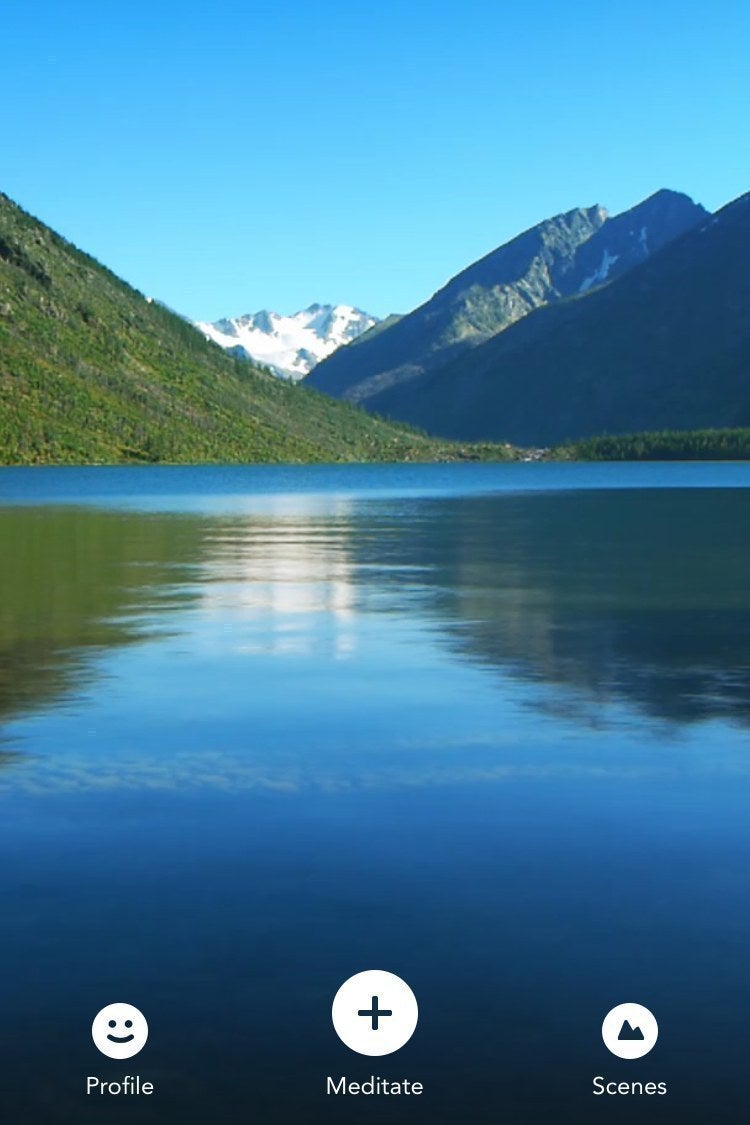 The app's programs target different things that can improved by meditation, like mindfulness and sleep. The free "Calm" course focuses on mindfulness and posture, while the "Sleep" program is designed for those who need help winding down.
There are also nature scenes paired with soothing music to relax you for any period of time. The timer feature, which wakes you up with a singing bowl, is also useful for people who want to meditate on their own time without guidance.
2.
Beditations (free with some meditations for $1, iOS) will relax you to sleep with 13 different audio tracks.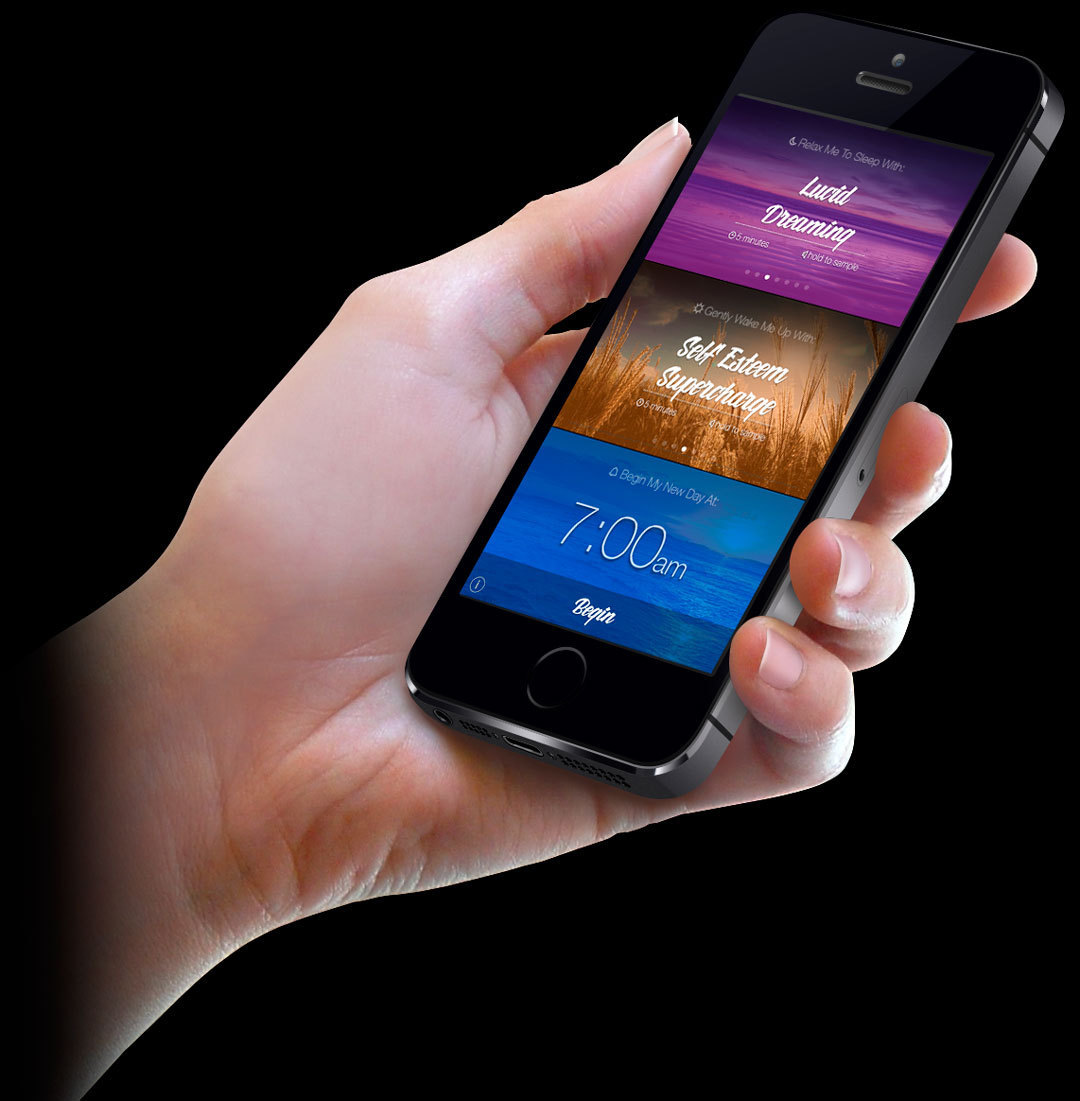 3.
Meditation Studio ($3, iOS) includes over 160 guided meditations organized into collections like "Quick Breaks" and "Sleep".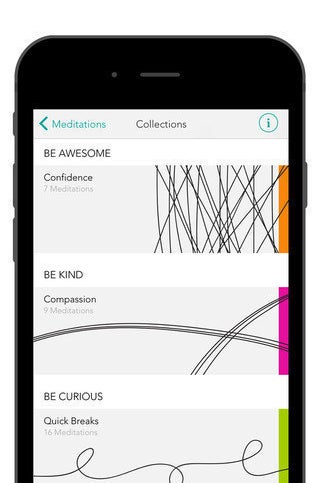 This app, unlike other meditation apps (namely Headspace), has an affordable one-time fee (instead of a monthly or yearly subscription) that unlocks all of the meditations available.
It's a beautiful app that includes an audio track specifically for those who have trouble sleeping. Meditation Studio also offers other courses, like meditation for veterans, for those who want to cultivate forgiveness or self-love, or people just looking to get zen with the few spare minutes they have. With the app, you can create a schedule, track your practice, and connect to the Health iOS app to log your activities.

4.
Pillow (free, iOS) listens to your breathing patterns and detects movement to determine your sleep quality.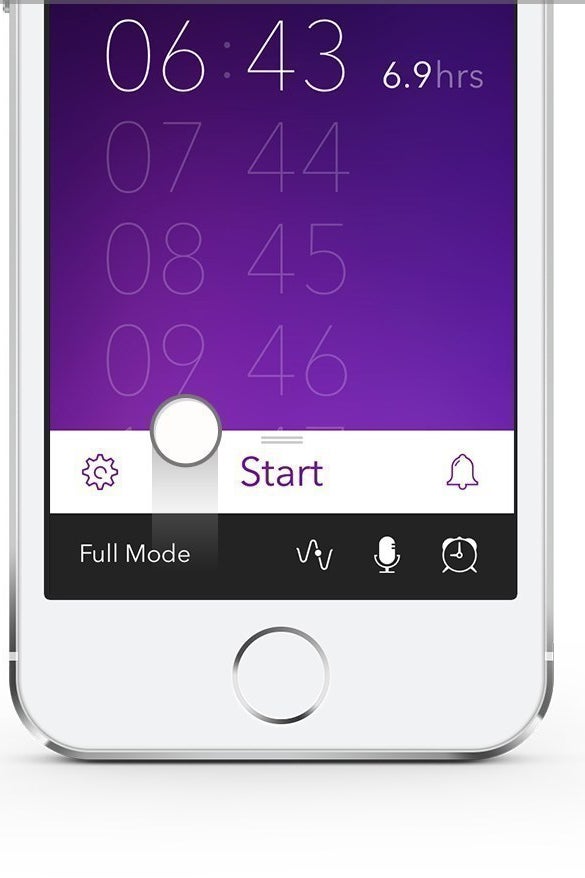 With its beautiful interface and fun animations, Pillow is very easy to use. The app has an amazing "power nap" mode (available only with an in-app $5 purchase) that can improve your alertness during the day. You can choose between power, recovery, and full cycle.
There's also 3D Touch support, so if you have an iPhone 6S, you can quick start an alarm or nap.
5.
Sleep As Android (Free and $5 pro version, Android) determines when you need to start brushing your teeth, based on your wake up time.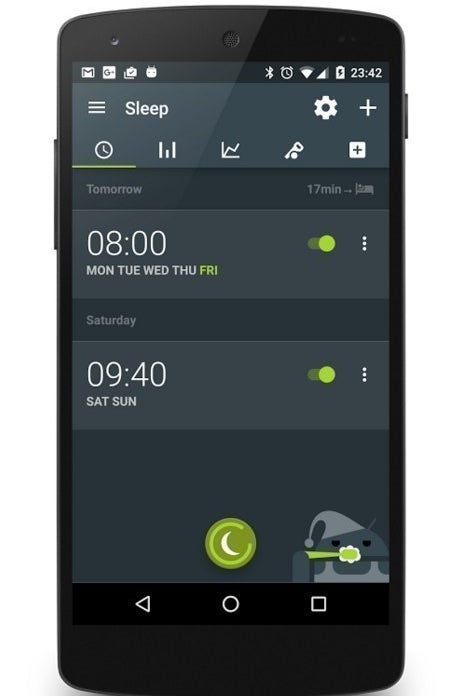 Set an alarm time, and an animation in the bottom right corner will tell you when it's time to start your nightly routine. When the droid brushes its teeth, reads in bed, then, finally, goes to sleep, you should do the same. The app can record snoring (plus, offer anti-snoring sleep advice) and sleep talking (if you do that kind of thing), too.
My favorite pro feature is the wake up challenge that ensures you'll never oversleep again (choose from phone shaking, a QR code you can print out and put in your bathroom, math problems or sheep counting). You can also use smartwatches (Pebble, Android Wear, Samsung Gear) instead of your phone for sleep tracking, and integrate the app with Philips Hue bulbs for wake up.
6.
Sleep Better With Runtastic (free, iOS and Android) reveals how daytime activities, like exercise, stress, and alcohol, affect your sleep.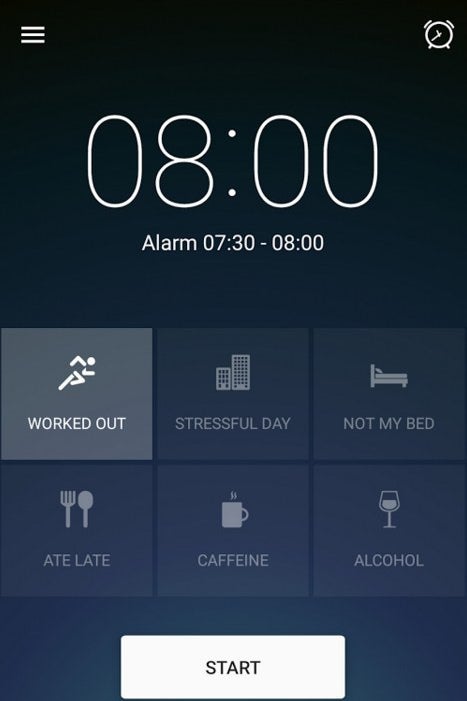 The app tracks daily habits and other variables (like whether you exercised or had alcohol) alongside your sleep quality. The app has a smart alarm feature, that wakes you up at an optimized time within a certain range.
There are a ton of other features tucked away in this app. The full version, which unlocks all of the app's capabilities, costs $2.
7.
UP Coffee (free, iOS) shows you how your caffeine or soda intake affects your sleep.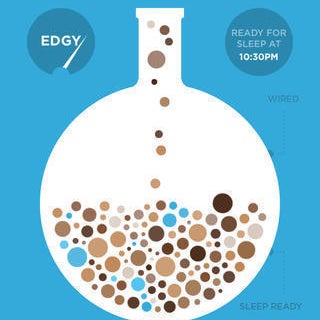 When sipping your morning beverage, enter in the amount and type (iced, decaf, tea, coffee, etc.) and this app will let you know when you'll be ready for sleep, based on how much caffeine you're drinking every day. You can also add soda, energy, and workout supplements throughout the day. It will also pair with your Jawbone UP band to measure your quality of sleep vs. how much coffee you've had.
Unfortunately, there are only three set amounts (8, 12, and 16 ounces) so you can't tell the app if you've had a half cup or just a sip.

8.
Sleepasaurus ($2, iOS) is a really sweet app that can help kids establish a bedtime ritual.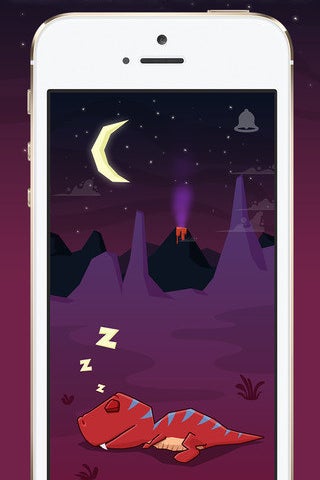 Your little ones can choose a dino sleeping buddy (the same or a different one every night). All of the dinos are interactive (they giggle when you tickle them). Once your kids are ready for bed, they'll sprinkle the dinos with sparkle dust.
Eventually, they'll learn that when their buddy is catching zzz's, they should be too. The app can play soothing music to help them sleep and wake them up.
9.
To bed (free, iOS) is a cute app that tells you how much sleep you need, based on your age.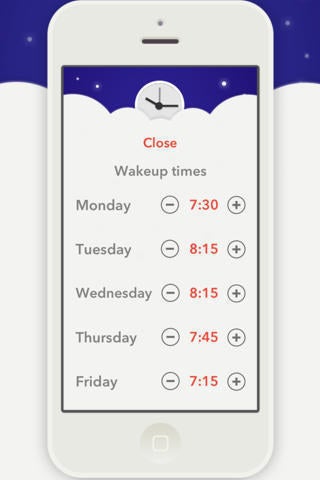 Enter your weekday wake up times, and the app will send you a notification once it's time to get some shut eye. There is also a weekend and vacation mode for when you aren't on a schedule.

10.
After sunset, Twilight (free, Android) filters out your phone's blue light, which may prevent your body's production of a sleep-inducting hormone called melatonin.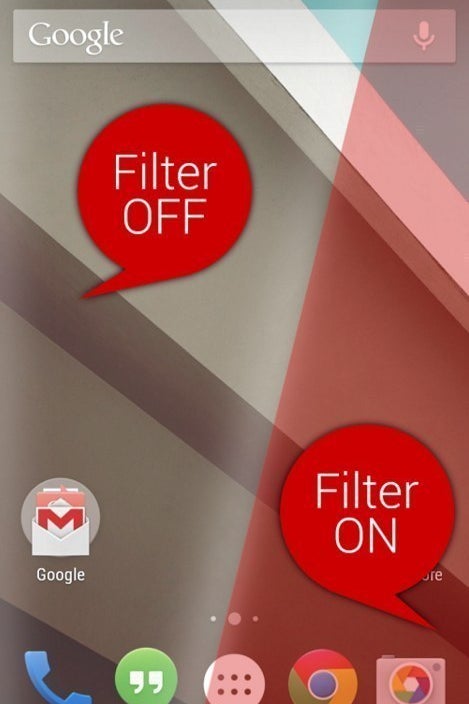 The app uses your current location to find the local sunset and sunrise time, so it can adjust your screen accordingly. If your screen becomes too red, pull down the notification shade and adjust the filter saturation.
11.
F.lux (free, Mac, Windows) is a similar app that makes your computer screen look warm and dim at night, and bright like the sun during the day.

! Bonus extra ! Sleepyti.me (free) is a website that tells you when you need to go to sleep based on your wake up time or when to get up, based on when you go to sleep.