Fed-up with people asking her if she was wearing a dress to her wedding, she wanted to wear something that fit her personality and made her feel comfortable when expressing her gender.
She hoped to channel her inner Janelle Monáe and was super excited to work with Tony and Leon from Sharpe Suiting to find her perfect suit.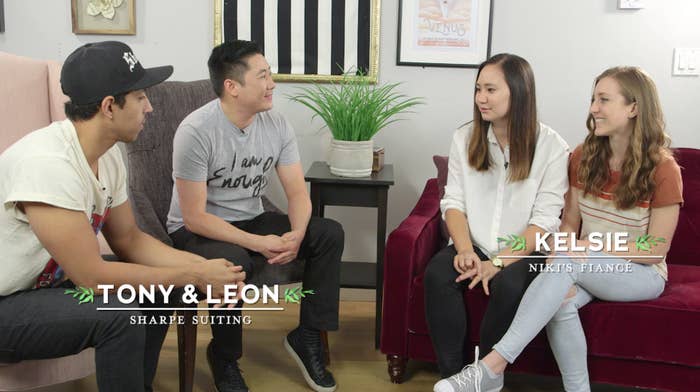 Once they had an understanding of what Niki was looking for, they wanted more information on the look Kelsie was going for to be sure Niki and Kelsie's looks complimented each other.
They then took Niki's measurements and tried on a bunch of different jackets.
...while others reminded her and Kelsie of celebrities who slay in suits.
But both of them were huge fans of a simple black blazer with a satin peak lapel.
They decided that Niki's final suit design was a classic black tuxedo with black satin accents, with high waisted pants that had a feminine cut with a very slender tapered look at the bottom.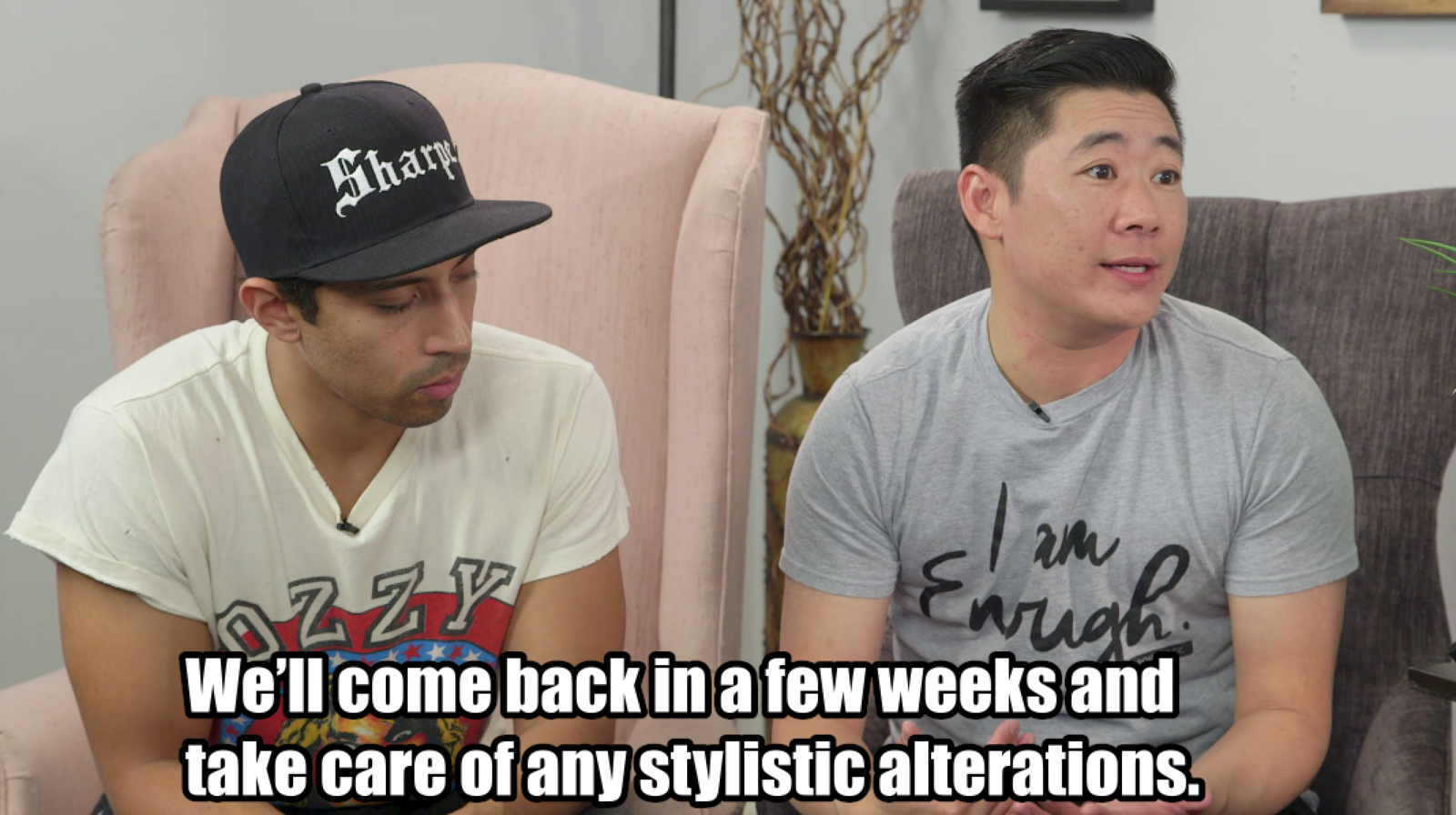 Which complimented Kelsie's look very well:
A few weeks after Tony and Leon altered her suit, Niki tried it on for the first time. She was super excited but only concerned about the pants fitting. Once on, she fell in love.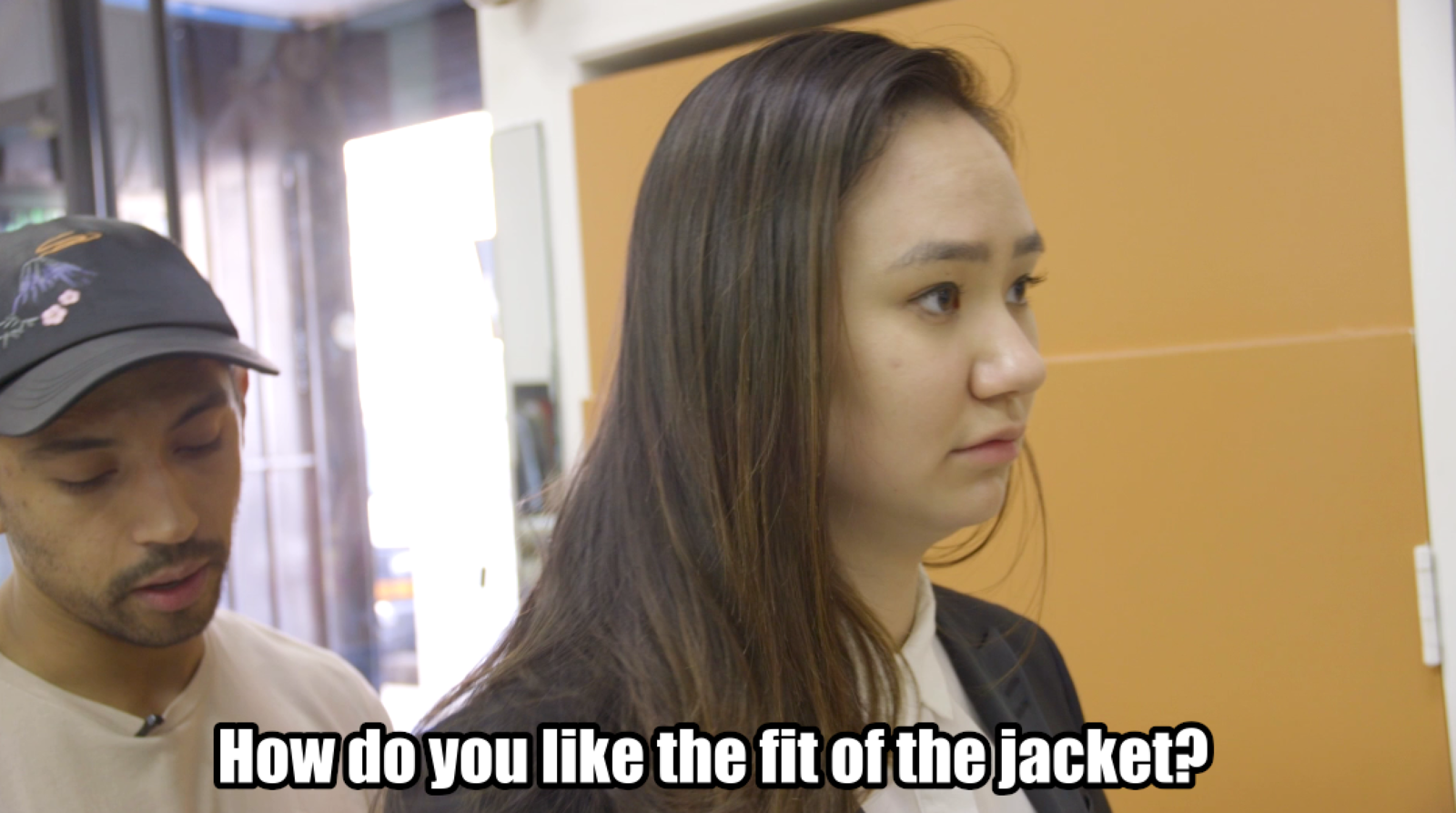 For the big reveal, Niki decided to invite some of her closest friends over and they were all so nervous.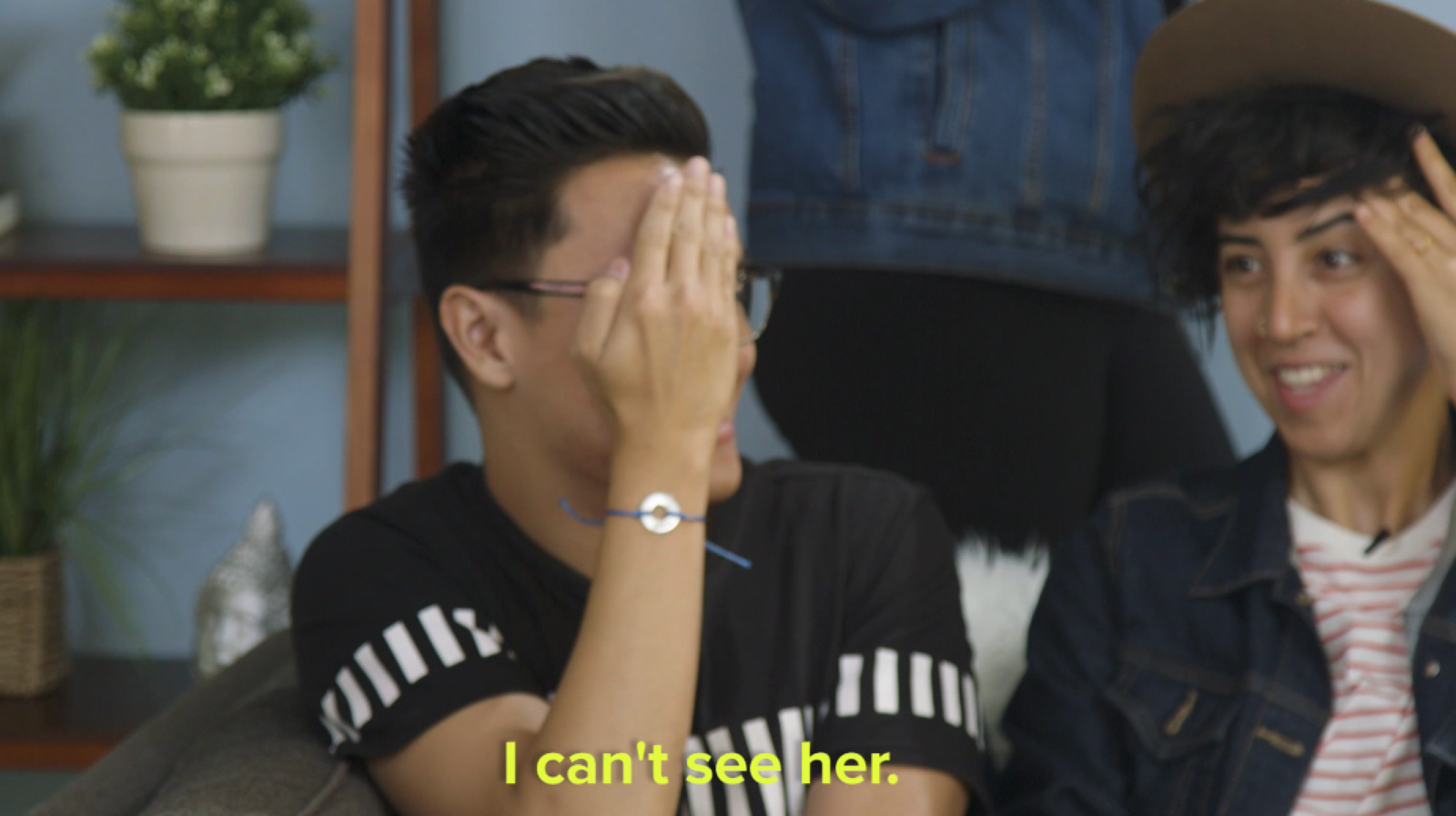 But Niki looked incredible!
Her friends thought it fit her personality so well and were even more excited for the wedding.
And so was Niki, now that she had the perfect suit to match her perfect day!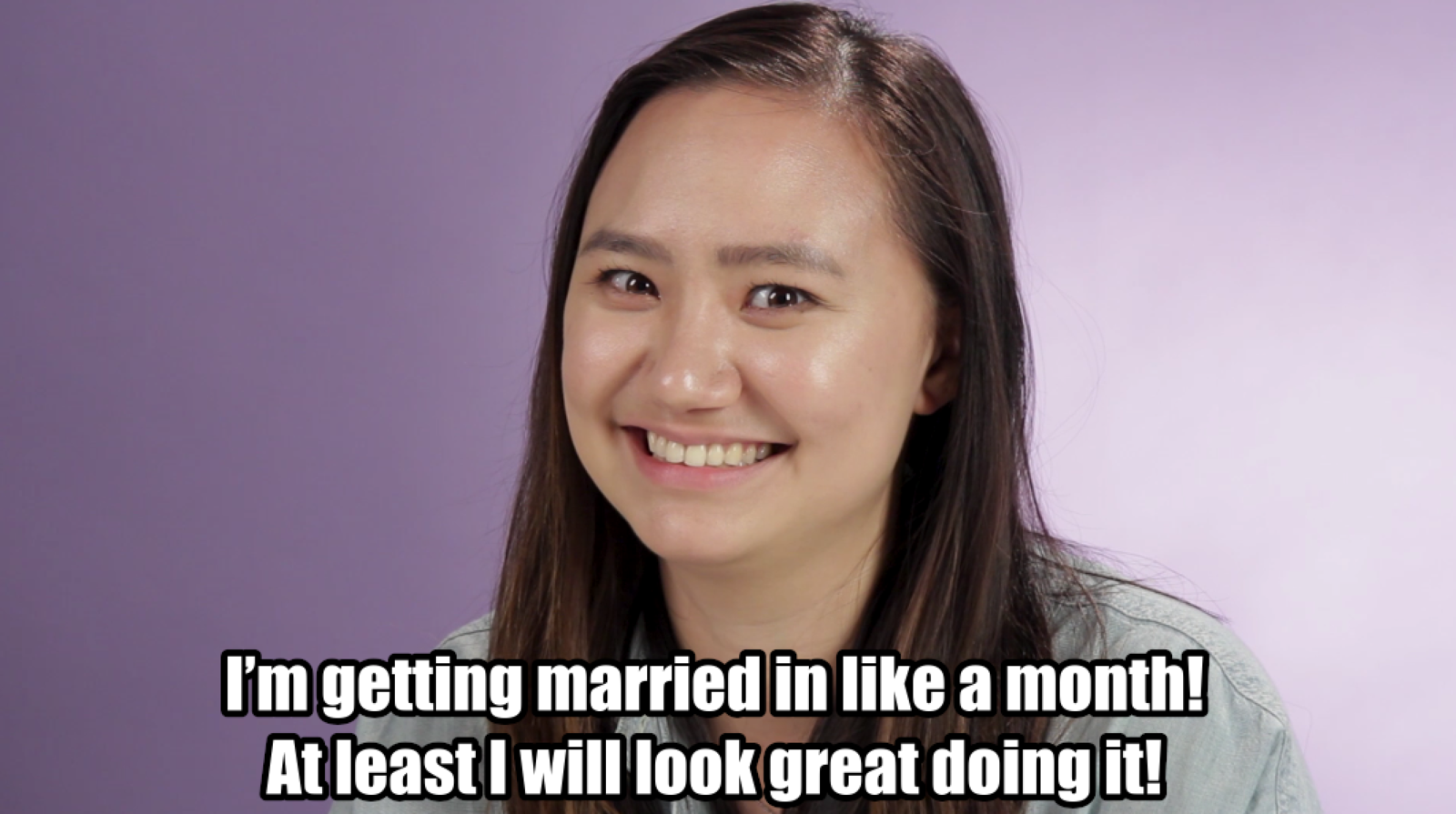 Be sure to check out the next episode of "Wedding Season" where Niki will learn about the best hair care products and regimen for her wedding day!