1.
Arkansas Won't Let a U.S. Navy Dentist Do Dental Work for Charity
2.
Man Donates Money, Gets Thrown in a Mental Hospital


Richard Wright became a local folk hero after he gave out silver coins and CA $50 and $100 bills to dozens of strangers in Nova Scotia. But after driving back home one night in March, police stopped him for a "wellness check." Against his will, Wright was then taken to a mental hospital. Oddly enough, police had pulled over Wright two days before for his "suspicious" generosity, but let him go.
3.
Florida Town Fined a Business for Its "Toys for Tots" Sign


Wanting to spread some holiday cheer, Corey Marion posted a sign at her business letting her customers know it was drop-off site for Toys for Tots. Since its inception, this Marine Corps program has distributed over 469 million toys. She thought the simple sign would be fine.
Instead, she was fined. The city of Deltona, Florida smacked her with a citation and banned a restaurant from even putting up a sign up at all. Both Marion and her fiancé, Jody Storozuk, an Army veteran, were shocked. "I've been to Iraq and Afghanistan," Jody said. "I helped kids when I was there. Now to get a fine for helping kids in my country is outrageous."
Fortunately, just like your favorite Christmas special, this too had a happy ending. One week after Marion was fined, Deltona's city manager resigned. And in February, a judge threw out the citation.
4.
Getting More People to Donate Bone Marrow Could Land You Five Years in Prison
5.
State Governments Discouraged Interracial Adoptions until the 1990s
6.
Dozens of Cities Ban Feeding the Homeless


A Florida couple, Debbie and Chico Jimenez, has been volunteering to feed over 100 homeless people once a week for the past year, using meals they cooked at home. But they were actually breaking the law. Police in Daytona Beach fined the Jimenezes and their four friends more than $2,000 collectively and threatened them with jail (though the fines were later dismissed).
Nor is this an isolated incident. In Birmingham, Alabama, Minister Rick Wood was shut down by police for serving food to the homeless without a food-truck permit. Meanwhile, Myrtle Beach, South Carolina requires a permit to feed homeless people in parks. (Though that isn't even the craziest license required by the government.) According to a forthcoming report by the National Coalition for the Homeless, 33 cities have banned or are considering bans on sharing food with the homeless.
Many of the rationales for the bans are just a pretext to violate the rights of homeless people. For instance, Myrtle Beach argues that the ban is needed to prevent unsafe food from being served. Yet by that logic, Myrtle Beach should crack down on family reunions in parks.
But it's hard to top the justification offered by Michael Bloomberg, then the mayor of New York City. Under his watch, the city banned donating food to homeless shelters because "the city can't assess their salt, fat and fiber content."
8.
States Won't Let Out-of-State Licensed Doctors Volunteer at Free Medical Service Events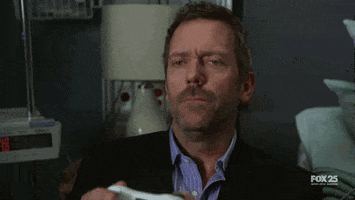 For over 20 years, Remote Area Medical (RAM) has provided free medical care at weekend-long clinic events. People line up for hours to get free screenings, dental care, eye exams, physicals and other medical treatments from healthcare professionals. Founded by Stan Brock (who co-starred in Mutual of Omaha's Wild Kingdom), RAM has treated over half a million patients at over 700 events in the United States.
Yet only a dozen states (including Missouri, Nevada and Tennessee) actually allow charitable medical organizations like RAM to operate. Elsewhere, volunteers are turned away because they do not have a license in the state they're visiting, even though they're licensed in their own state. When RAM tried to hold a clinic event in the nation's capital, Washington, D.C. refused to issue a one-time waiver for its occupational licensing laws.
That needlessly limits the number of patients RAM can serve at its clinics. Brock noted that 60 percent of RAM's volunteers are out-of-state: "Doctors are still calling me to say that it is easier to volunteer their services in places like Guatemala than it is here in the United States!"
This post was created by a member of BuzzFeed Community, where anyone can post awesome lists and creations.
Learn more
or
post your buzz!