Financial District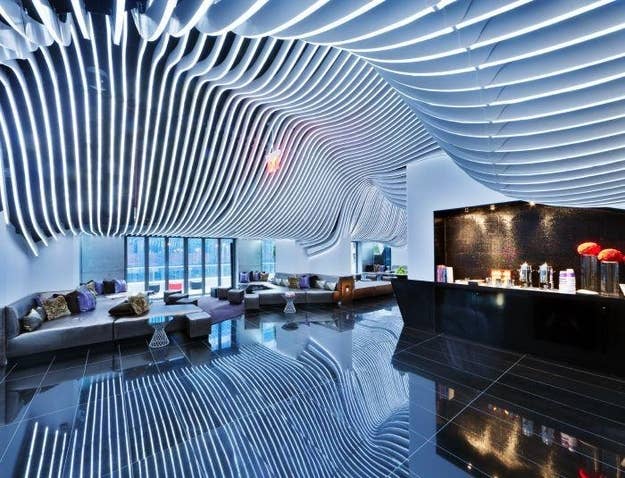 Tebow's friend and fellow sports mania object Jeremy Lin just moved into a furnished two bedroom in the Downtown W, which still has several other similar units available. Tebow should move in one floor above him, to take further advantage of the W's sweeping views of the Hudson and the World Trade Center's memorial pools. Tim and Lin would hang out at the BLT Bar and Grill on the ground floor, because the neighborhood still doesn't have that many restaurants or bars open at night. Lin's apartment was listed for $13,000 a month, but he apparently got a celebrity discount. Tebow can expect a similar deal. Maybe they'll rename the place the TeboW.
Hoboken, New Jersey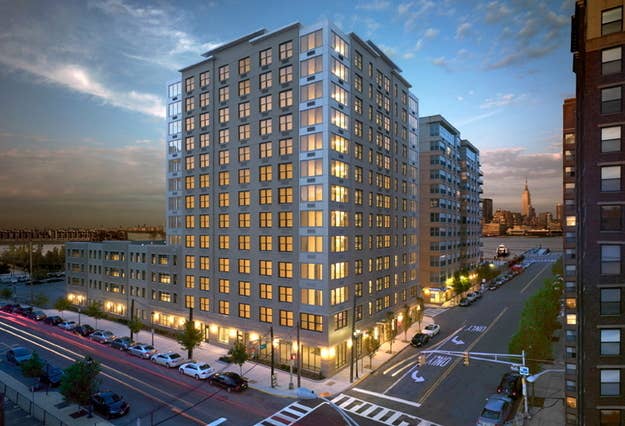 Tebow will be playing at the MetLife Stadium in East Rutherford, NJ, so it might be easier for him to stay in Jersey. While Yankees second baseman Robinson Cano and his former teammate Melky Cabrera lived one floor away from each other in luxury apartments in Fort Lee, Tebow's playing in the Meadowlands Sports Complex, so he should opt for trendier Hoboken. If he lived at the Berkshire, where two bedrooms run about $4000 a month, he could enjoy an easy commute to work, sweeping views of Manhattan, and he'd be only two blocks from Maxwell's, probably the best live music venue in Jersey. Kneel down and think about it, son.
Upper West Side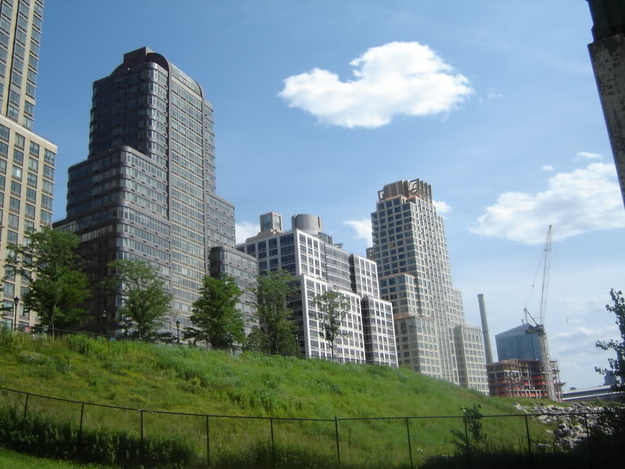 There are a number of reasons why Tim Tebow might want to live on the Upper West Side, perhaps the quintessential neighborhood of New York. Riverside Drive is popular with professional athletes: Alex Rodriguez recently flipped a condo in the Rushmore on 64th and Riverside. Two bedrooms in the Trump Place developments on Riverside Drive, a more likely location for an athlete who doesn't yet have A-Rod money, tend to run about $6000 to $7000 a month. Most Upper West Siders aren't particularly religious, but Tebow will still be near church: the First Baptist Church in the City of New York is on 79th and Broadway. If he tries Absolute Bagels on Broadway and 107th, he might soon have to convert to a new (older) religion.
Midtown East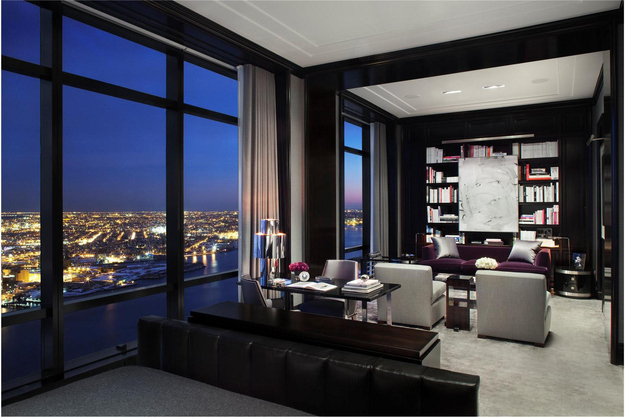 Murray Hill/Midtown East is an obvious location for a young athlete new to New York City. Derek Jeter lives there in Trump World Tower. The cheapest units there rent for $8500 per month. When the UN General Assembly is in session, Tebow can mosey over and buttonhole member countries on issues he learned to care about as the son of missionaries. Cornerstone Tavern, perhaps the main bar for the University of Florida alumni like Tebow, is on 51st and 2nd Ave. Tebow doesn't drink alcohol, but his father used to be pastor at a church called Cornerstone, so that and the Gators games might draw him in. What else is there to do in Midtown East besides drinking? Er... not much. If Tebow lives there, he can expect a lot of working out, video games, and Bible study.
Midtown West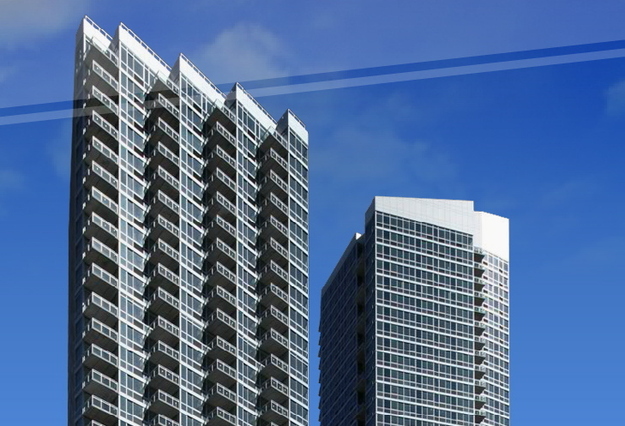 Midtown West offers a lot of amenities for Tebow. It contains the Lincoln Tunnel, so it's the part of New York City closest to the Meadowlands Sports Complex. It has lots of young people living in luxury apartments, but most of them are lawyers or accountants or something way less cool than being an NFL quarterback. He can get a two bedroom at 505 W 37th for $4820. Times Square Church, one of the largest evangelical megachurches in the city, is there. Maybe Tebow will get really into Broadway shows. I can just imagine him waiting outside the stage door for Patti Lupone's autograph, seeing "Newsies" seven times, and telling his teammates what a huge injustice it is that Julie Taymor got bounced from directing "Spiderman: Turn Off The Dark." Midtown West is also convenient to Chelsea Piers, where he can work out. Why shouldn't Tebow just live in Chelsea? Well, he refuses to discuss homosexuality, but some Chelsea residents might not appreciate his cutting an ad for Focus on the Family. You know on second thought, maybe he won't get really into Broadway.