This afternoon the Financial Times thought it had a scoop when it claimed Nigel Farage is to stand for parliament in the Kent constituency of South Thanet.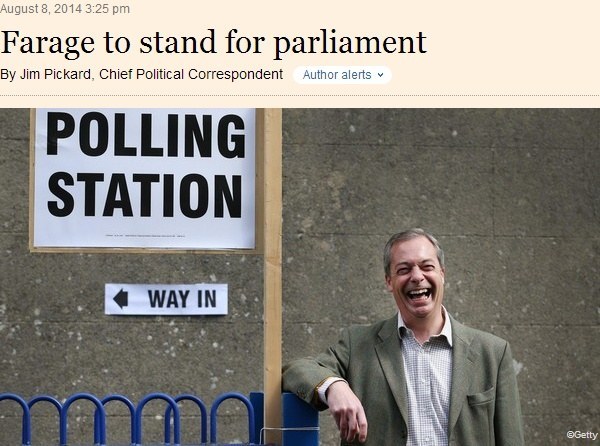 The news came just a day after Boris Johnson, another 'big beast' of politics, revealed he would seek to return as an MP at next year's general election.
Unlike Johnson's announcement, the Farage story hadn't come from the man himself, but from 'local activists'.
The FT quoted Rozanne Duncan, a local Ukip party secretary, who told it: "We now have two names on the list and one of them is Mr Farage. Whether he will get selected or not is another matter . . . although I'd be surprised if he doesn't."
The story made some people happy.

Others less so.

Then, this evening, the BBC reported that UKIP had no plans in place to run Farage as a candidate in South Thanet.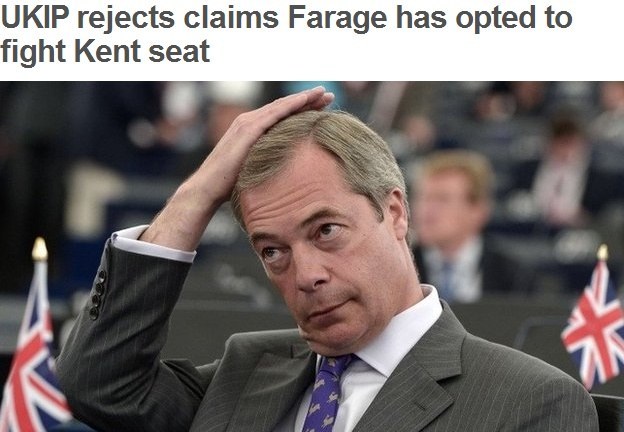 The BBC's source was a 'UKIP party spokesman', who said the candidate selection process for the Kent constituency was still under way.
The spokesman said that a shortlist had yet to be put together for hustings this month, let alone a candidate selected.
If Farage does stand for parliament in 2015, South Thanet represents a relatively decent prospect. A poll conducted there last month by Tory millionaire Lord Ashcroft gave UKIP the lead with 33 per cent, four points ahead of the Conservatives and Labour, who were both tied on 29 per cent.
Farage has yet to comment. Perhaps he's too busy dealing with the eccentricities of yet more UKIP councillors?
This post was created by a member of BuzzFeed Community, where anyone can post awesome lists and creations.
Learn more
or
post your buzz!