He started by giving a super low-key introduction to his brother and his friend.
The motivation is just everything you want to hear from a trainer.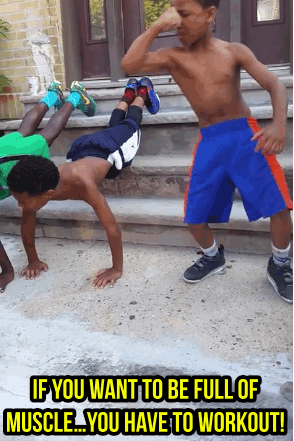 Kid has a better body than I'll ever have.
And listen, if you don't have a six-pack yet, he knows how to get you into the mood.
Next time you're eating that entire gallon of ice cream... REMEMBER WHAT IT'S ALL ABOUT: "MUSCLE!"