Vegan Pancakes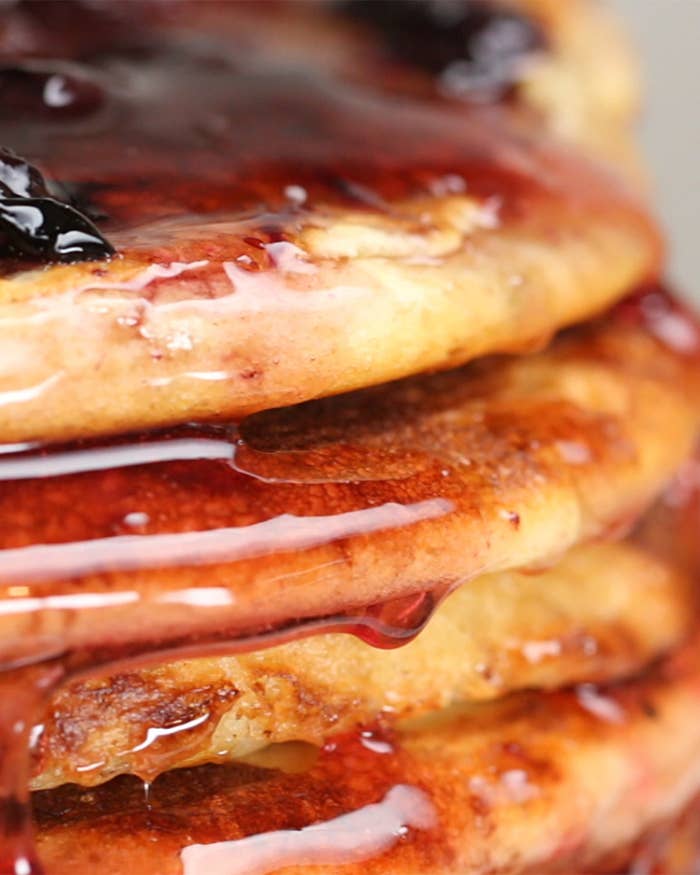 INGREDIENTS
Servings: 6-8
Blueberry Syrup
8 Tbsp Sugar
3/4 cup water
1/3 cup blueberries
Pancake Batter
1 1/2 cup flour
1 tablespoon sugar
2 tablespoons baking powder
Pinch of salt
1 1/4 cup soy milk
2 tablespoons oil
Oil, for frying
PREPARATION
1. Prepare the blueberry syrup by combining the sugar, water, and blueberries in a small saucepan over medium heat.
2. Bring to a boil and then reduce until you have a deep blue, syrup-like consistency. Set aside.
3. For the pancakes, mix together the flour, sugar, baking powder, and salt.
4. Whisk in the soy milk and oil until you have a smooth, creamy batter.
5. Heat some extra oil in a frying pan and pour the batter into the frying pan.
6. Fry for a few minutes on each side until golden brown.
7. Serve with the blueberry syrup.
8. Enjoy!