CBS SF Bay Area Weather-caster Roberta Gonzales was about to tell the forecast for the day, but had a little something else up her sleeve. She revealed her "Vermont weather stick" and had a ~hard~ time delivering the rest of the forecast.
First the explanation of how "the stick" works.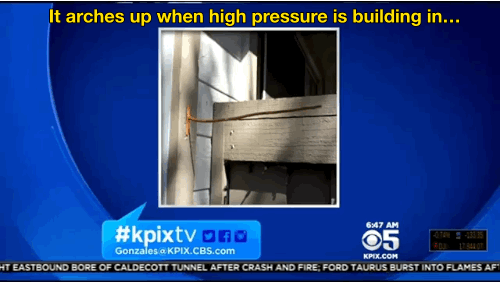 And since today the Bay Area is between weather systems the stick is just sticking straight out.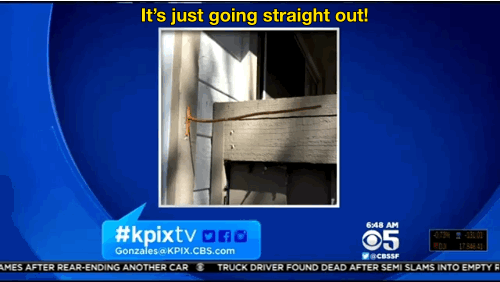 Needless to say, she had to call on the other anchors to help her finish her forecast due to extreme giggles.