Hulu recreated the iconic Upper West Side apartment that Jerry Seinfeld called home for nine seasons. Tim McGeever posted a video of his awkward impression of Kramer's abrupt entrances on that very replica set and it's just as perfect.
Let us just remind you of those hilarious and abrupt entrances from Kramer back in the day on Seinfeld...
Now that you've got that nostalgic moment in mind... McGreever gave it his best shot: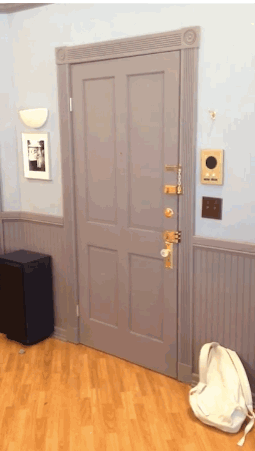 "It was a mix of anger and laughs amongst the crew. One security guard shouted 'Are you f*cking kidding me?!,' while the employee holding the camera couldn't help but smile," McGeever told BuzzFeed.
"There was a brief panic and they started moving people out of the room. I tiptoed away alongside everyone else," he concluded.