We all know the struggle is too ~DAMN~ real when it comes to doing chores ANYWHERE, let alone the kitchen. Can we say, "EW!"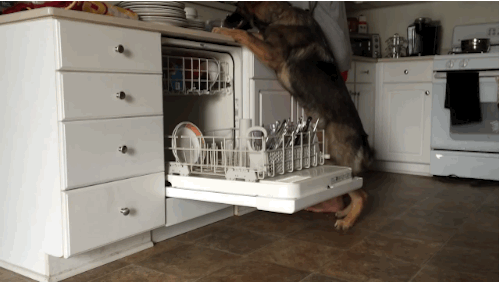 But, this human is in luck, because his dog knows what's up. Baron, a 5-month-old German Shepherd helps load the dishwasher like a pro.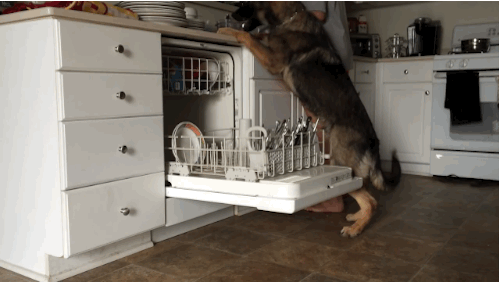 Baron is a service dog. His owner, Linda Gonzalez, says "it was a simple step-by-step process" to teach him this slick trick. Check out more of Baron in action:
Looks like there are no comments yet.
Be the first to comment!