Mini Gingerbread Cheesecakes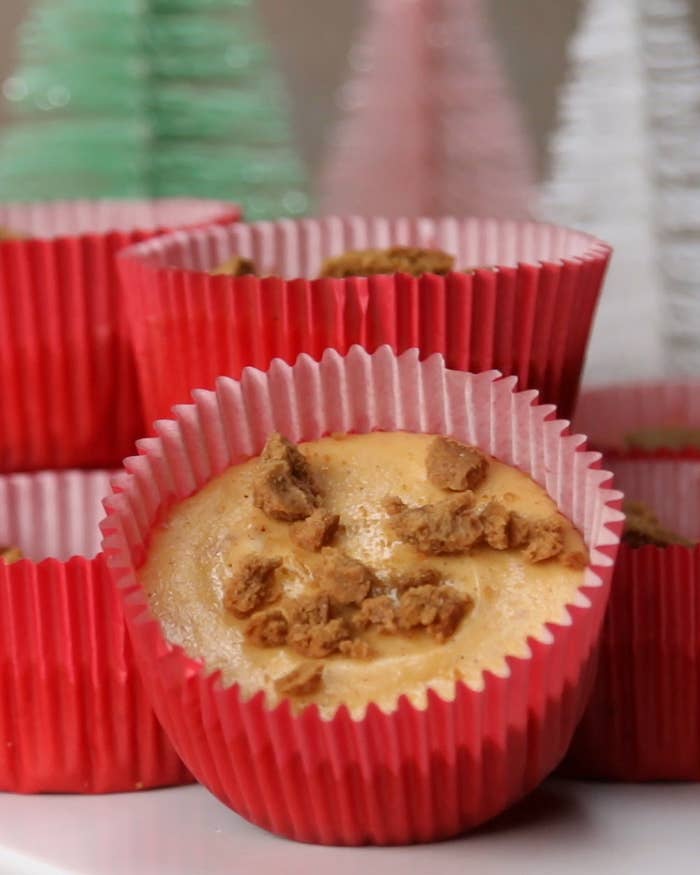 INGREDIENTS
Servings: 18
16 ounces (2 packages) cream cheese, softened
½ cup sour cream
⅓ cup sugar
1 teaspoon vanilla
2 eggs
2 tablespoons molasses
½ teaspoon ground ginger
½ teaspoon cinnamon
½ teaspoon nutmeg
Gingersnaps
Cupcake liners
PREPARATION
1. Preheat oven to 300˚F/150˚C.
2. Place gingersnaps in bottom of each liner, then set aside.
3. Beat cream cheese, sugar, and vanilla until fluffy.
4. Add eggs one at a time.
5. Add in molasses and spices.
6. Pour mixture over gingersnaps.
7. Bake for 20 minutes.
8. Sprinkle with crushed gingersnaps.
9. Enjoy!
Want BuzzFeed Tasty right in your inbox? Sign up for our newsletter!