Berry Vodka Sunrise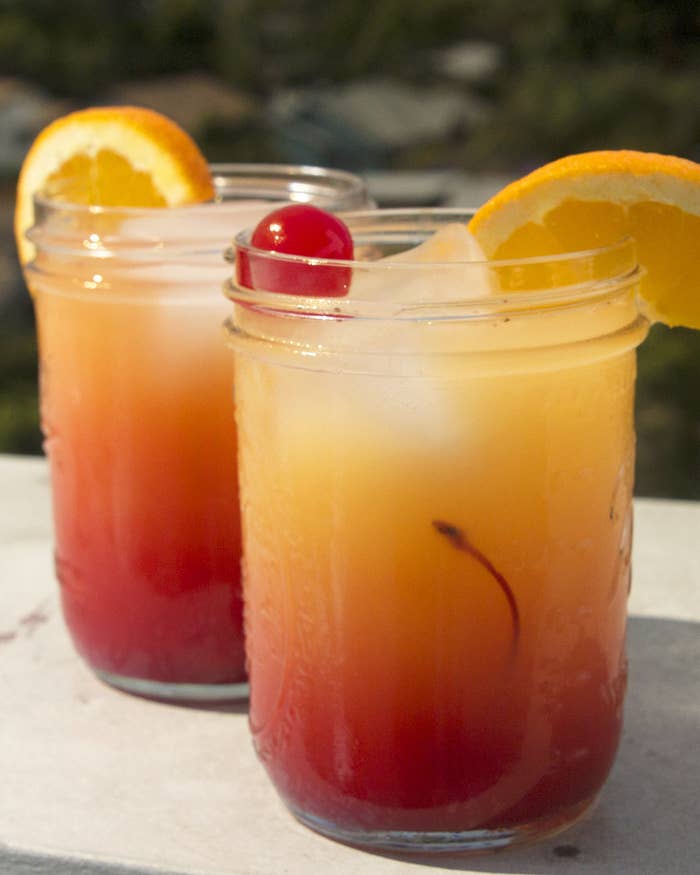 INGREDIENTS
Yield: 10 servings
3 cups vodka
3 cups orange juice
3 cups sparkling water
1 ½ cups mixed berries
1 ½ cups tart cherry juice
1 ½ cups maraschino cherry liquid (¼ cup grenadine will work as a substitute)
Fresh orange slices and maraschino cherries to garnish
PREPARATION
1. Combine vodka, orange juice, and sparkling water in a pitcher.
2. Stir in the fresh oranges and set aside.
3. Puree mixed berries, tart cherry juice, and maraschino cherry liquid in a blender or food processor.
4. Strain the purée through a sieve into a separate pitcher.
5. When ready to serve, pour orange vodka mixture into a glass of ice, leaving some room.
6. Top off the drink with the berry liquid and watch it settle to the bottom.
7. Garnish with an orange and maraschino cherry.
Recipe by Jessica Maroney
Want BuzzFeed Tasty right in your inbox? Sign up for our newsletter!