This Is Why You Don't Fuck With A Crocodile
JAWS TO THE MAX.
Frost and Lesh had a team of folks prepare these specially made boats, with Go Pro cameras attached to them, to get up close and personal with these prehistoric beasts.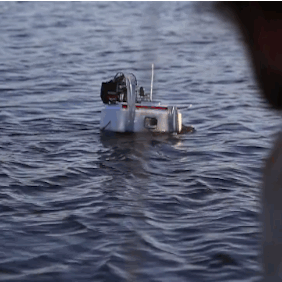 Then it was time for ACTION. Look at those teeth.
And this one... Look at that angle, and talk about a good grip.
This particular croc bit the camera and took it underwater as if it were real prey.
And this one really went for it. Damn, you can see the roof of its mouth after that big strike.