First it's the scope out...gotta see what the competition looks like.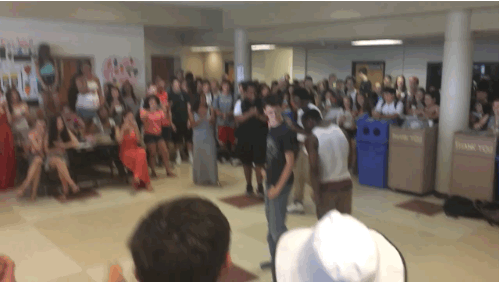 The competition tried it with this move.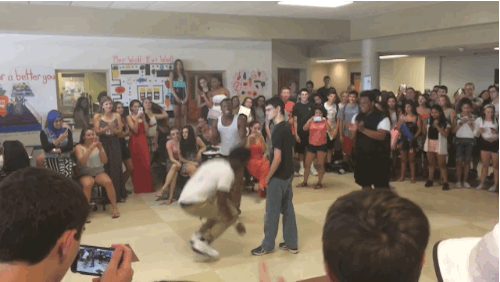 But the other kid completely handed him the SLAY OF THE CENTURY.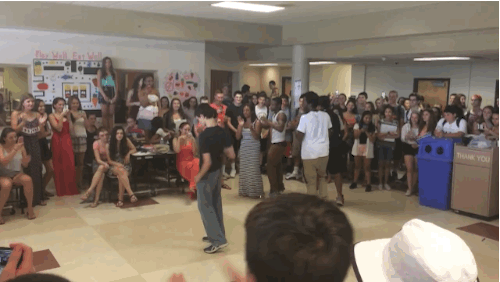 Clearly he's the winner here...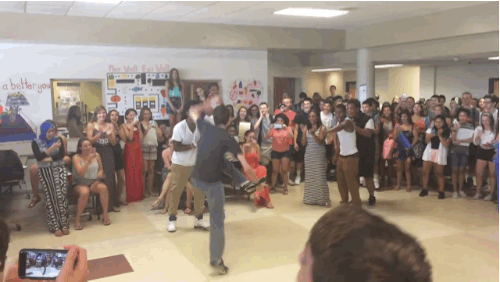 And the crowd goes wild! Dust yo shoulder off.
Welcome to slay-dom, kid. Enjoy your stay.