1.
When Blake was first starting out and he let those long locks flow:
2.
When he hung out with another pop culture icon and put on his best Grumpy Cat impression:
3.
When Mr. Shelton just couldn't contain his excitement to host the Kids' Choice Awards:
4.
When he took the Jelly Bean Challenge…and lost:
5.
When we got to see how he'd handle a run-in with dinosaurs:
6.
When he knew that revealing too much skin would do more harm than good: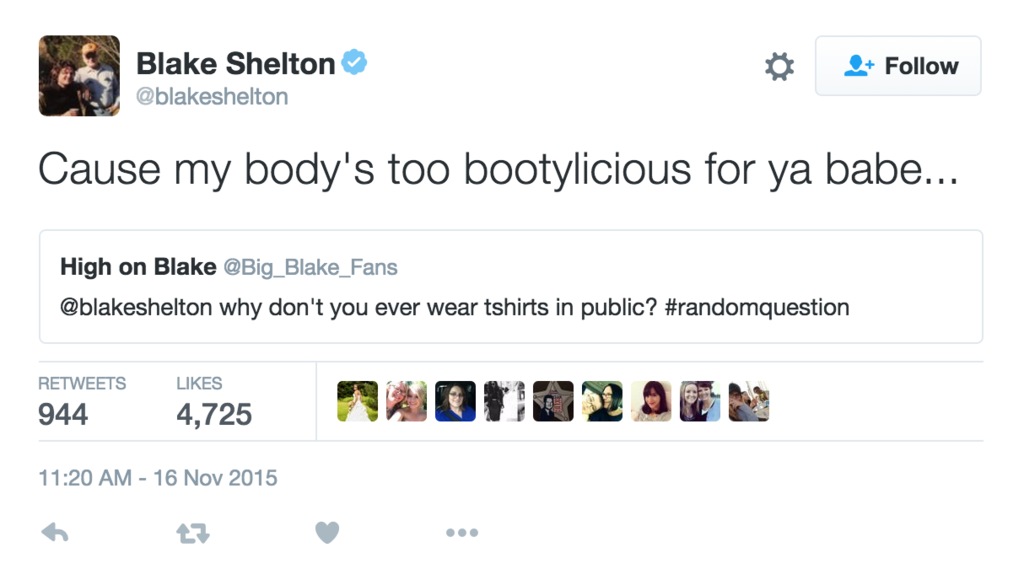 7.
And what he believes is the most important aspect of someone's character:
8.
When our country crooner made friends with a fellow rock star:
9.
When he tap-danced in some slime because he loved it so much:
10.
Like, he really embraced the slime: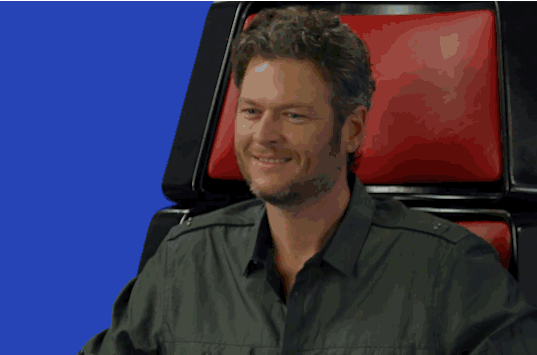 11.
Whenever he gives gals high fives on twitter, or calls them "sis":
12.
And when we found out Blake could JUGGLE: