We crashed #VidCon2016 and found volunteer life coaches to sit with Gronk and solve some of his weightier dilemmas.

How might Rob Gronkowski convince his parents to get him a dog?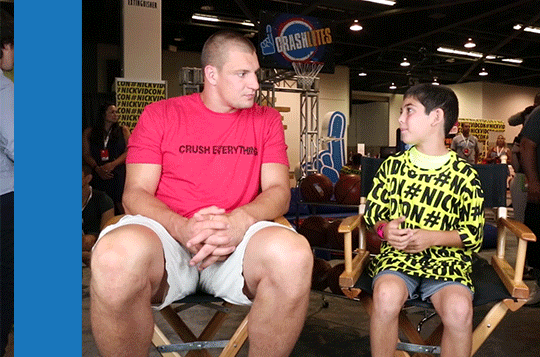 ANTHONY: I don't know, surprise them?
GRONK: Genius. Have them fall in love with it — that's what I'm talking about.
Gronk's friend Tom wears an ugly shirt to a party, and he loves the shirt, but he's embarrassing himself. What should he do?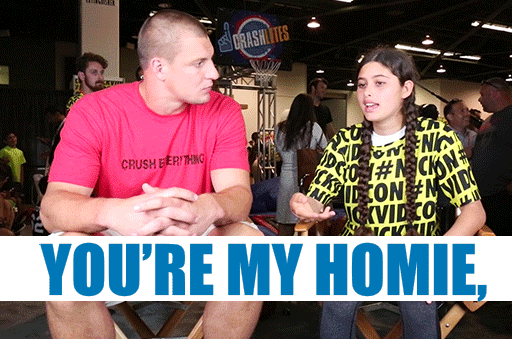 SOPHIA: Take Tom to the side and be like, "You're my homie, but the shirt has to go. It's not working out for you."
GRONK: That's right, take him to the side. Don't call "Tom" out in front of everyone.
What should Gronk go as for Halloween?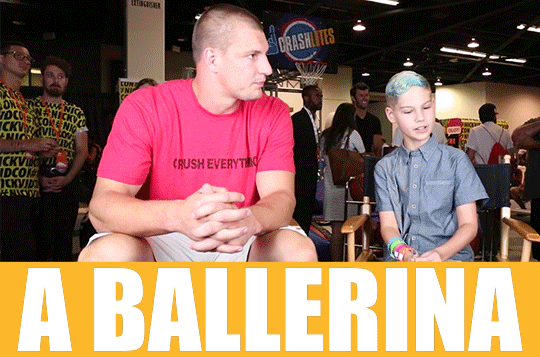 JACKSON: A ballerina.
GRONK: I do love to dance, so that would fit my persona.
What should Gronk do to find out if a girl likes him back?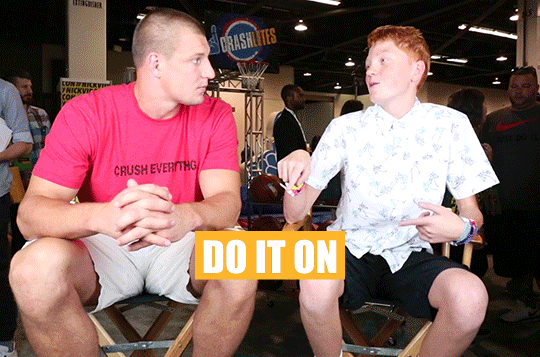 MARCOS: I know what to do for this. You do it on April Fools' Day, and that way if she doesn't like you, you can be like, "April Fools."
GRONK: That's my favorite one ever.
What should Gronk do if there's a cool party he wasn't invited to?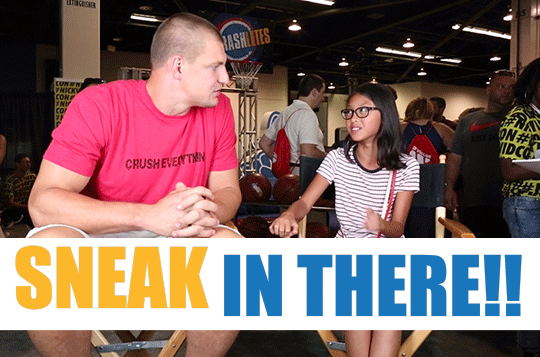 JULIANNE: You should sneak in there and then blend in with the rest of the crowd.
GRONK: Crashin' and blendin'... I like it.
Gronk is sleeping over at a friend's house and hears a spooky sound coming from downstairs, but he doesn't want to look scared. What should he do?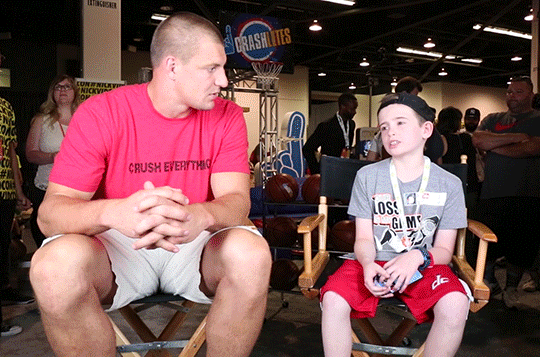 RYAN: You could wear some black glasses and a facemask. Nobody would be able to see you were afraid.
GRONK: Good idea. I'll look through my closet.
What should Gronk do to feel better after a tough game?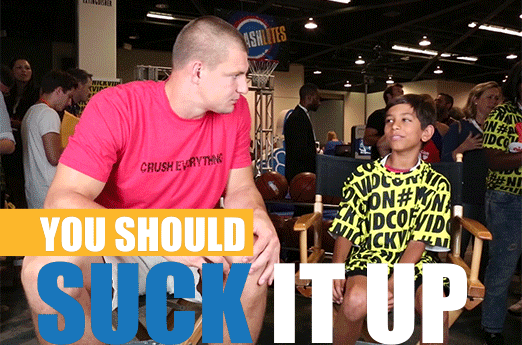 SHAAN: You won the championship. You should suck it up.
Gronk's friend Tom writes a song that he's really proud of and plays it for Gronk...and it sucks. What should Gronk do?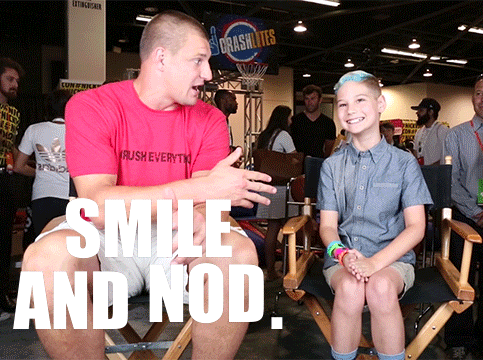 JACKSON: Smile and nod, Gronk. Smile and nod.
Let's say they line up split wide in a four-receiver package and Gronk sees Cover 2, but the defense goes from Cover 2 to Cover 1 and Gronk reads blitz. Should he motion in to help block a blitzer, hit the flat on a hot route, or run up against the seam to create a mismatch with his combination of size and speed against a linebacker?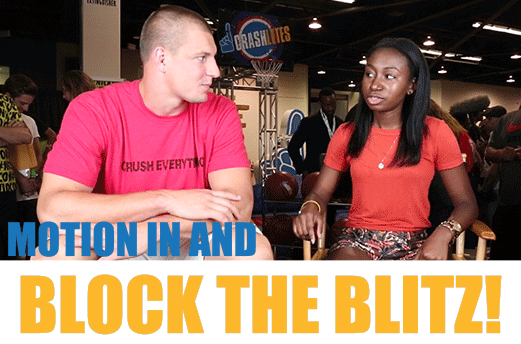 Photographs by Aubree Lennon Design by Kristin Rossi / © BuzzFeed