Perth Scorchers' batsman Adam Voges sent the ball flying...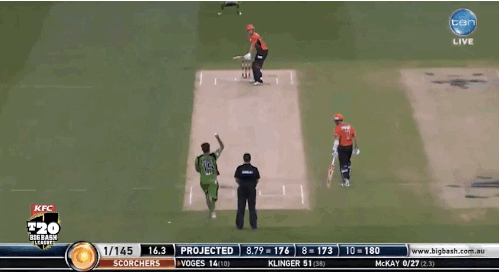 But a seagull was in the ball's path.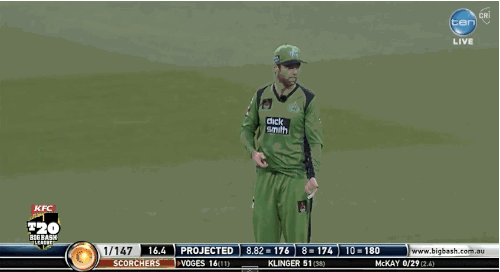 Melbourne Stars fielder Rob Quiney then picked the bird up and placed it outside of the boundary.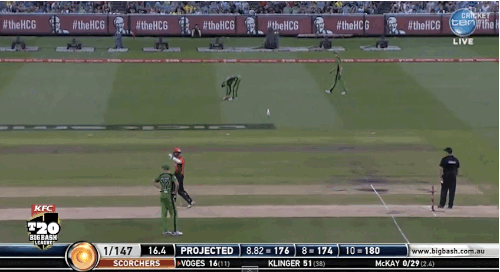 Minutes later, the seagull came to!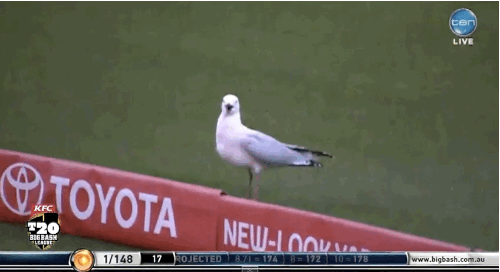 And the crowd lost their minds!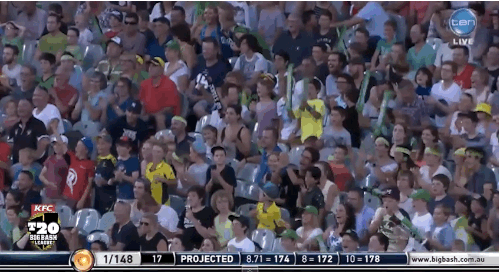 After basking in the glory of being the centre of attention, the seagull flew off into the night.