8 Things You Need To Know About Brisbane Band Violent Soho
Brisbane is not hip, btw. Luke and Michael said so.
by
,
Luke Henery and Michael Richards are one half of Violent Soho. To some music lovers, the Brisbane band is Australia's greatest hope to resurrect rock.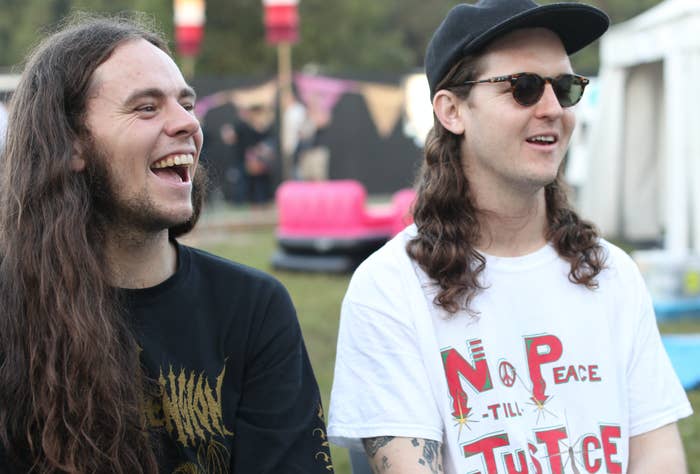 1. Who are you most looking forward to seeing at Splendour?
2. What would you be doing if you weren't a musician?
3. Who is your dream collaborator?
4. What makes for an insane gig?
5. What are your top three songs from the '90s?
6. What is the best city / venue to perform in?
7. What album had the biggest influence on you?
Which band do you wish was on the bill at Splendour?