To celebrate Singapore's 50 years of independence, Australia is sending four koalas as gifts to the island.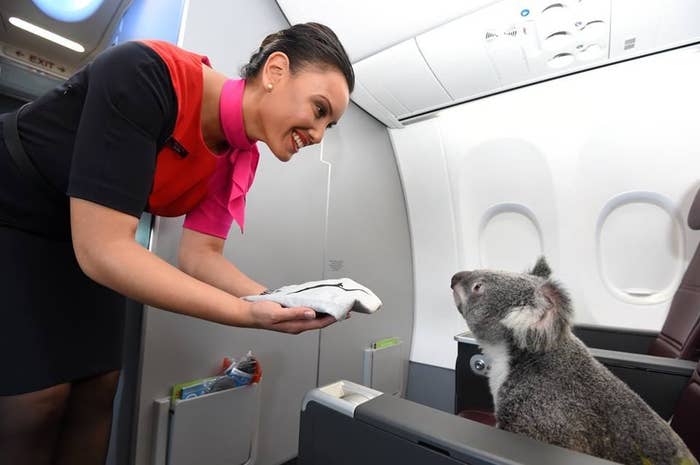 The koalas will be travelling on Qantas in business class, or, as the airline is calling it, "koala class."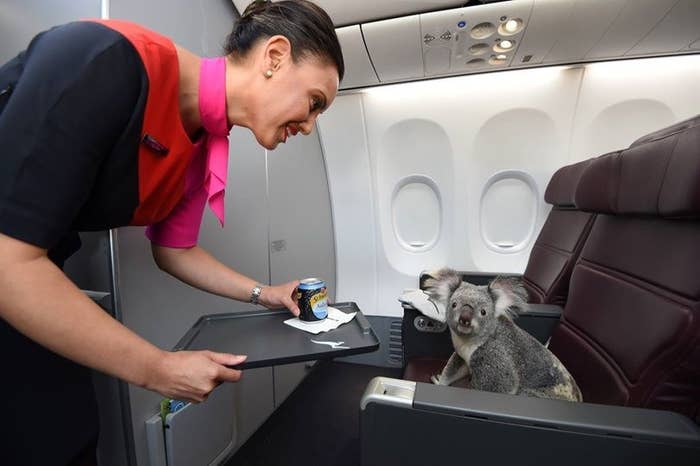 The flight will include eucalyptus leaves for the inflight meal.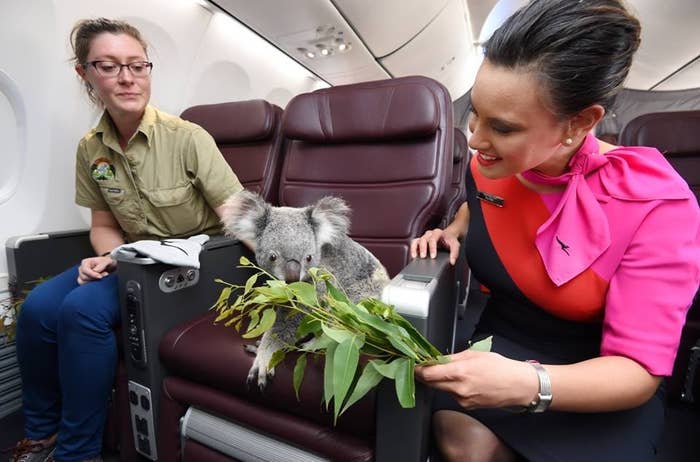 It's still not clear whether or not the koala knows what the hell is going on.