Feb. 14 started like any other day. I woke bursting with glee. IT WAS VALENTINE'S DAY, AND I WAS SINGLE AND FREE! :D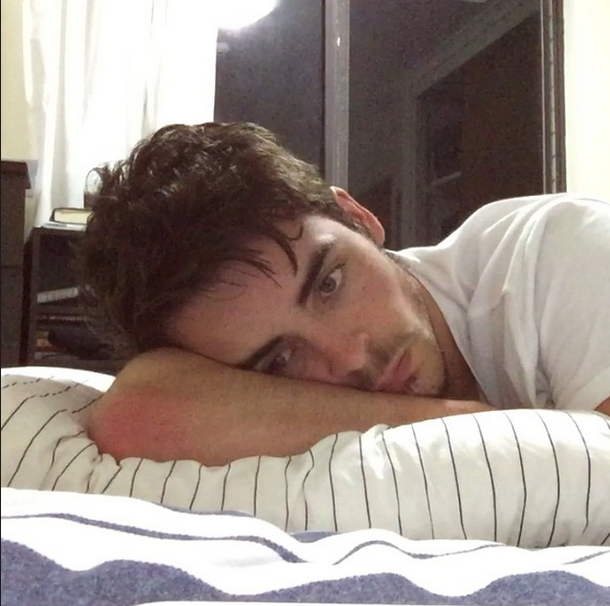 I ran downstairs to hang with my roommates, but to my displeasure they were already busy.
I realised that I was once again single on Valentine's Day and all my friends were busy. I started to panic.
So I messaged a ~friend~ to see if she wanted to "hang out".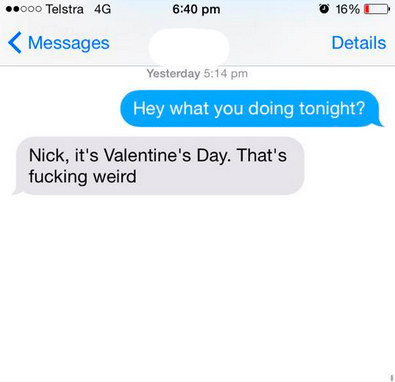 That didn't work out, but luckily I finally got a match on Tinder.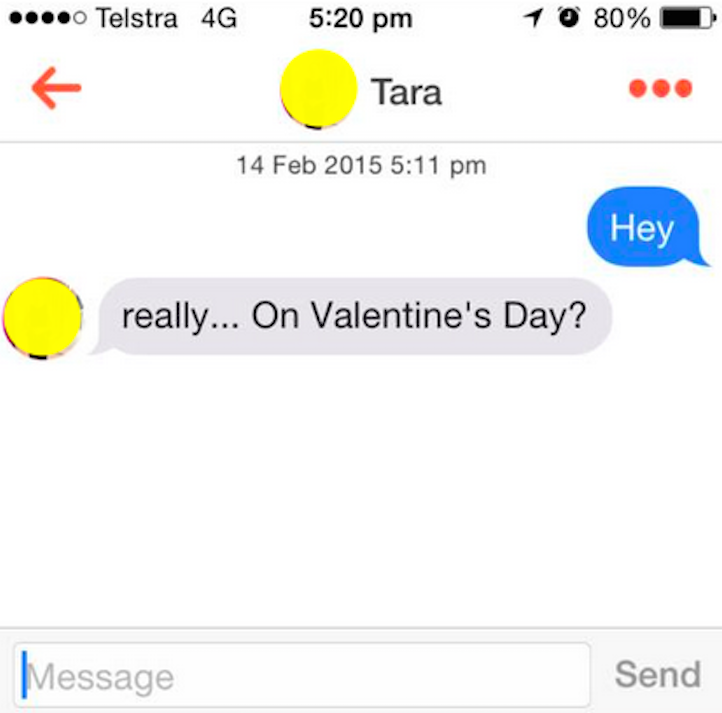 With everything failing I knew I was spending the day alone, so I decided to see a movie.

I shaved and put on a pro wrestling shirt, to remind myself why I'm single.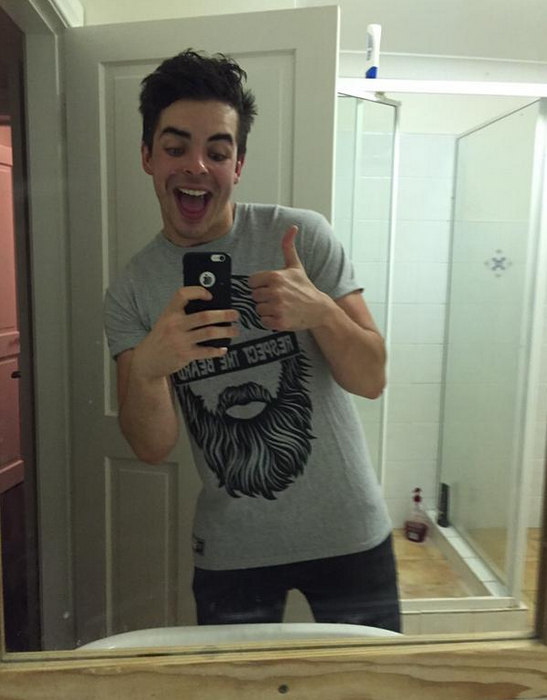 This was really happening.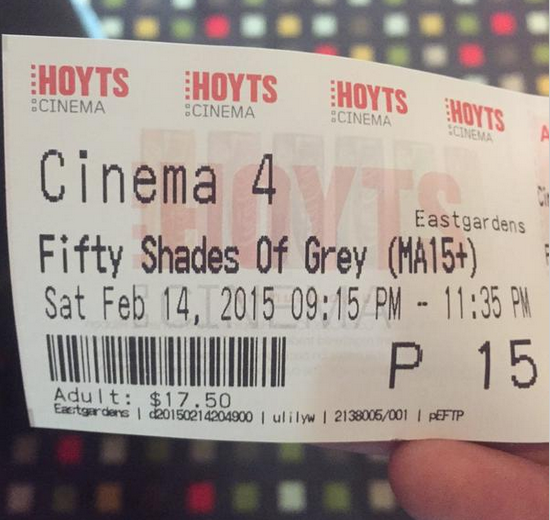 ...we were ready to get this show on the road!!!
Fifty minutes in, the first sex scene finally came.
I didn't need to sit through the whole movie to know that it deserved zero stars.
And my biggest peeve still made me angry!!!
At least when I got home, I saw something that made me feel better about being single.
I couldn't let the fact that I was single on Valentine's Day and had spent $17.50 on a horrible movie get me down. There were always other activities to lift my spirits.