With about a minute left in the Lakers-Pacers game, David West put up a floater in the lane, and came crashing down on a very-much planted Chris Duhon.
Crawford calls a block and the Pacers go ahead by one. But in case you think the Lakers losing at home was all because of the ref, they then went on to miss FOUR CONSECUTIVE FREE THROWS.
Here's Joey's jig, in GIF form.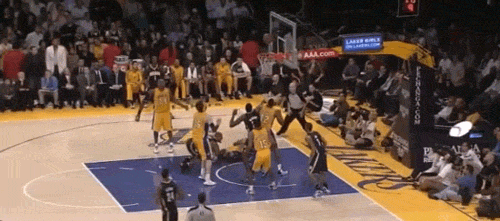 Hey Kobe, what do you think of that call?