One Guy Who Had A Much Worse Weekend Than You Did
Stoke City's Jonathan Walters is ready for a new week.
This is Jonathan Walters, striker for Stoke City of the Premier League. Your weekend was much better than his.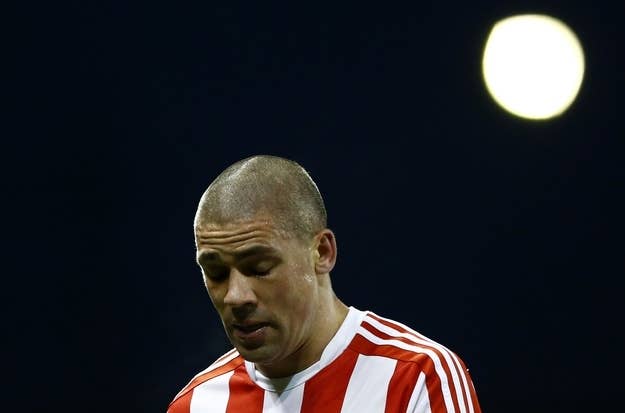 Stoke hosted Chelsea on Saturday and looked to remain unbeaten at home this season. Walters wasted little time before kicking the ball off his own face.
Stoke kept the game scoreless until just before halftime, when Walters charged in from outside the box to score a stunning diving header... into his own goal.
In the second half, a relentless Walters worked himself into a great attacking position scored a tidy header... in his own goal.
With just a few minutes left to play and Stoke down by 4, Chelsea's John Terry conceded a penalty. That gave Walters a chance to salvage some of his dignity.