Giants And Cowboys Fans Should Not Be Excited For The NFL Season
History is against them.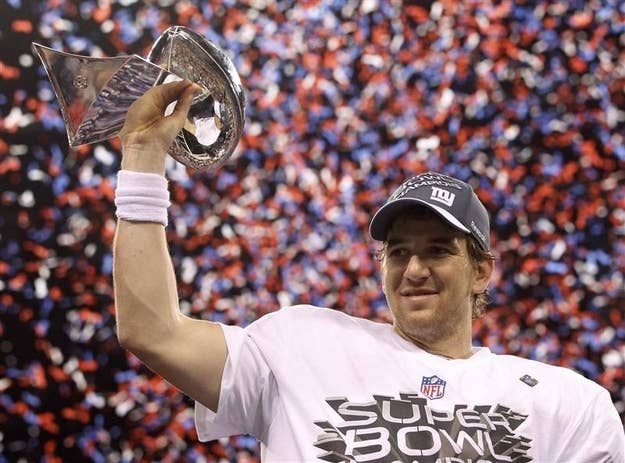 The NFL regular season finally begins tonight in New York, as the defending Super Bowl champion Giants host the Dallas Cowboys.
There was once a time when the first day of the season was an onslaught of nine or 10 games at once —a proverbial orgy of football goodness — but since 2002 the regular season has kicked off with a lone mid-week showcase game in primetime.
In 2004, the NFL started forcing the reigning Super Bowl champion — then the New England Patriots — to play in the season opener.
The 2004-05 Pats went on to win a second consecutive title and make Donovan McNabb puke in the Super Bowl, but in every year since, the defending champion has won the first game of the year, and then gone on to collapse.
No team that has played in the last seven openers has appeared in that season's Super Bowl. Only six of the fourteen teams made the playoffs, which is a pretty abysmal number when you consider seven of those teams were half a year removed from winning the Super Bowl. Of the six teams that managed to make the playoffs, none advanced past the divisional round.
For the seven teams that have played in the opener opposite the champs since 2005, the history is even more grim. Just one such team has made the playoffs in the same year (the 2011 New Orleans Saints), and the seven teams had a combined record of 52-60.
So cling to those visions of a repeat now, Giants fans, because there will likely be a crushing January loss in your future. As for Cowboys fans, at least you have a nice stadium?