We have no idea who this is or where it took place, but we can't get enough full front flips on football fields. YouTube commenters are having a hearty discussion over whether the flip was "real" or "staged" -- you be the judge, we think it's a legitimate hurdle, and what a landing!
McKayla is impressed.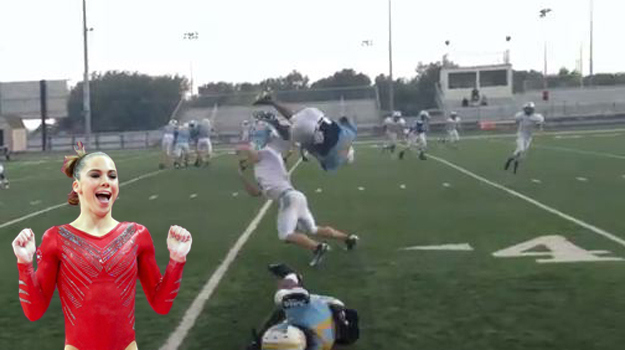 This kid's a regular Jerome Simpson.