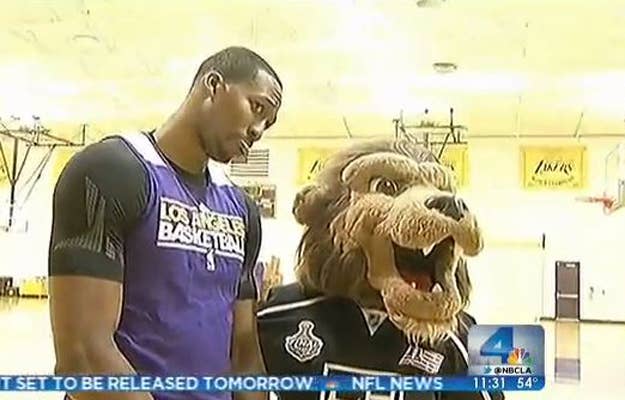 Dwight Howard recently accepted a shooting challenge from Bailey, the mascot of the Los Angeles Kings. Dwight, the guy who plays basketball for a living, was swiftly dominated.
The incredulous reaction of the news anchor pretty much sums it up: Dwight Howard can't shoot. At all. He lost to a mascot, IN COSTUME, oversized club hands and all. There's a very good chance that everyone who reads this article is a better shooter than Dwight Howard.
Dwight says he threw the competition to "make [Bailey] feel better about himself," which no one actually believes, because Dwight regularly airballs free throws.