Heirloom Tomato Salad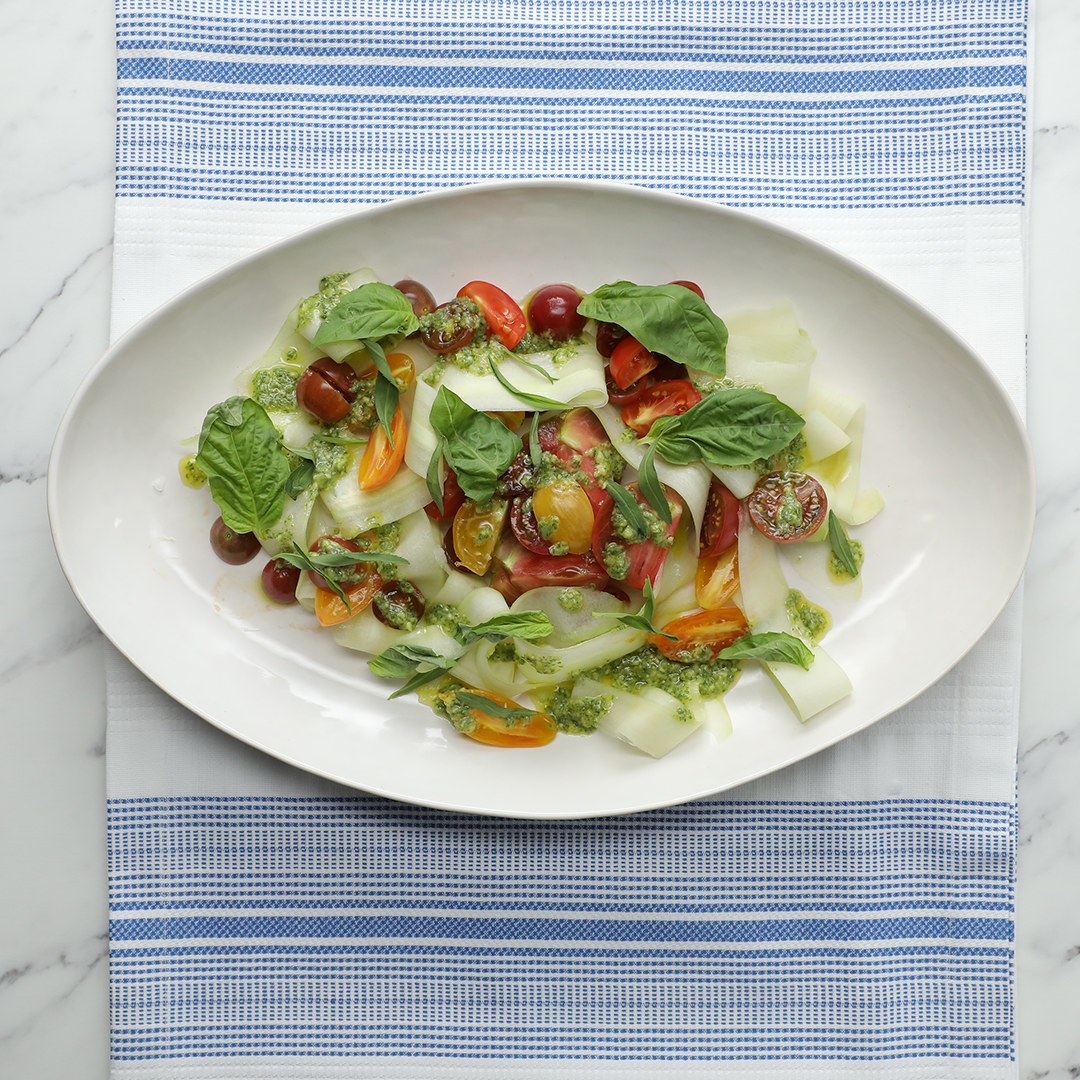 INGREDIENTS
Servings: 6
Avocado Herb Dressing
1 ripe avocado
1 clove garlic, peeled
2 tablespoons fresh tarragon leaves
½ cup fresh basil leaves
2 tablespoons chives
Juice of ½ lemon
Salt to taste
⅓ cup olive oil
Salad
2 pounds heirloom tomatoes
2 cucumbers
Basil & tarragon leaves, for garnish
PREPARATION
Dressing
1. Add the avocado, garlic, tarragon, basil, and chives to a food processor. Season with lemon juice and salt. Turn the machine on, and slowly add the olive oil until combined. Set dressing aside.

Prepping
2. Cut the tomatoes into wedges. Using a vegetable peeler, make long ribbons with the cucumbers. 

Assembly
3. Arrange tomatoes and cucumbers on a serving platter. Drizzle with olive oil and season with finishing salt. 

4. Drizzle the avocado herb dressing over the tomatoes and cucumbers. 

5. Garnish with more fresh basil and tarragon leaves.