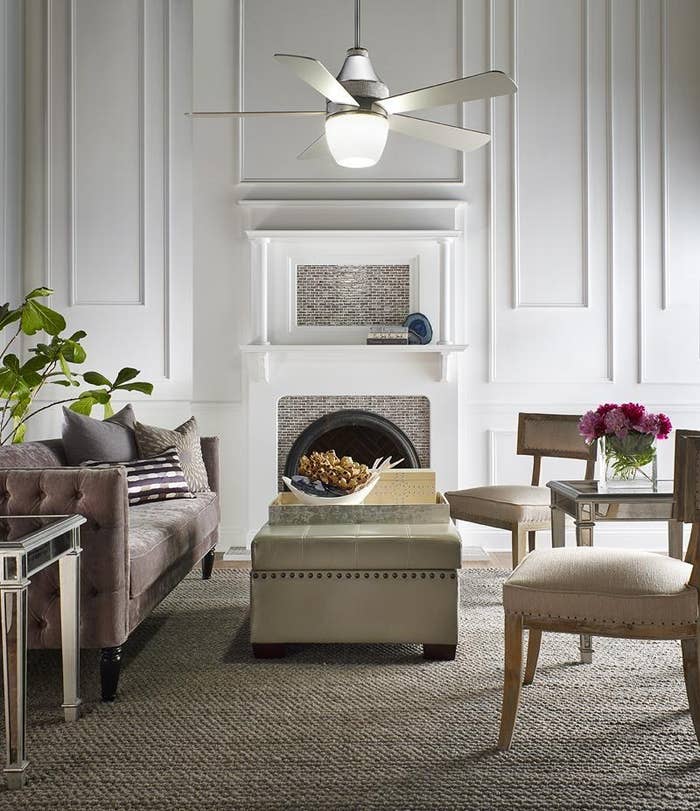 The ceiling fans of decades past were simply an economical way to help cool a home. Now, homeowners no longer have to choose between comfort and design, because today's ceiling fans offer sophisticated styling, designer finishes and glamorous accents.
According to the American Lighting Association (ALA), ceiling fans have now become a unique home cooling option that blends both form and function to improve comfort while enhancing home decor. In fact, with so many ceiling fan models to choose from, you can make one the centerpiece of a room or a simple accent without sacrificing cooling air movement.
Modern features, such as single-blade fans, allow homeowners to get optimum performance while complementing a home's interior design.
"The better fans are quieter, more efficient and have better airflow," says Sean Lavin, chief design officer for Generation Brands, parent company of Monte Carlo Fan Co. "Most popular with consumers are hugger fans, which are mounted close to the ceiling, as eight-foot ceilings become more of the standard ceiling height."
"Whether a fan is simple or more ornamental, consumers are looking to fans for comfort," adds Joe Rey-Barreau, education consultant for ALA and associate professor at the University of Kentucky's School of Interior Design. "The functionality of a fan is not affected by its style, but there are other factors to consider."
Selecting the right ceiling fan for the room you're trying to cool depends on the size of the room. To this end, an ALA-trained professional can determine the perfect size fan to move the maximum amount of air in a particular space. Equally important is the type of light needed.
In addition to numerous offerings to satisfy an array of different tastes, ceiling fans provide significant energy savings. "Ceiling fans use less power to deliver a localized wind chill effect, allowing you to turn your thermostat up while remaining cool," says Nathan Frampton, president of Fanimation.
By running a ceiling fan, you can reduce how cool you feel by as much as eight degrees. Conversely, in the wintertime, a ceiling fan can be reversed to move warm air downward, making you feel warmer.
To find the perfect ceiling fan, talk to a professional at an ALA-member retailer, or visit www.americanlightingassoc.com.